Whether you are updating a page on your website or creating your master page, adding zones or moving modules are functions that can save you a lot of work.
To modify the zones of a page, go to the Structure tab of one of your pages.
Modify the structure
Click "Change the structure of the pages of the website" to change the structure of all pages.

On this page, you can insert lines, delete lines, and change the size of areas in a line. Those changes will appear on all of you pages.
If your site has master pages, you are changing the structure master pages.

If several pages of your site are already configured, it is recommended that you insert new lines rather than modify existing lines so as not to change the content of existing pages.
Moving modules
Select the mode Moving modules in the Modes menu.
Move icons will appear next to each zone.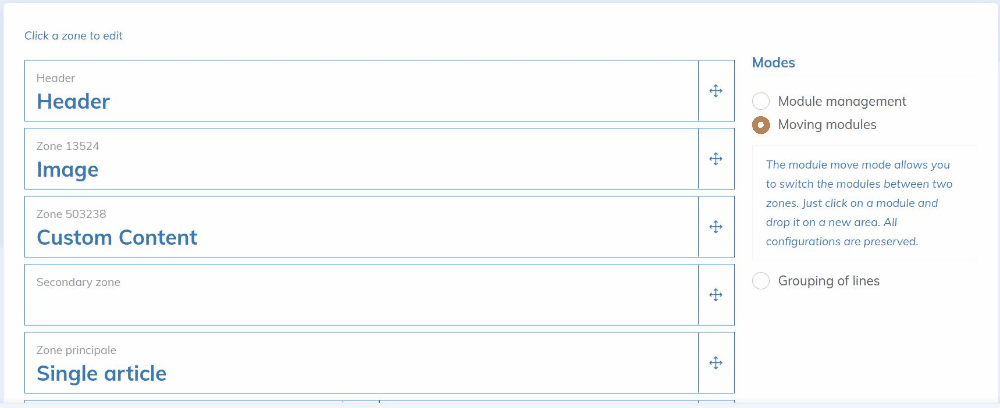 Warning: If a zone does not contain a module, it cannot be moved because the module is moved and not the zone.
Grouping of lines
Select mode Grouping of lines from the Modes menu.
This mode allows you to group lines together to, for example, create areas with the same image or background color.

Select adjacent lines and click

.
It is also possible to disassociate lines by changing the area and clicking

.