If you have set up an event or campaign for donations that comes back annually on your website, you will probably want to keep the same page, with the same URL, while changing the form for the new edition.
Before you start
The first step will be to create the new event or campaign and publish it. To save time, it is also possible to duplicate last year's edition and update the details.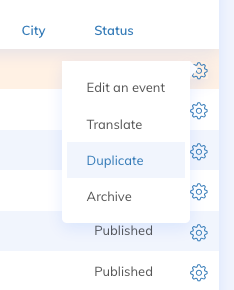 Edit the page on the site
In your website, open the page containing your event or donation campaign by clicking on its name.
Then click on the area containing your event or campaign.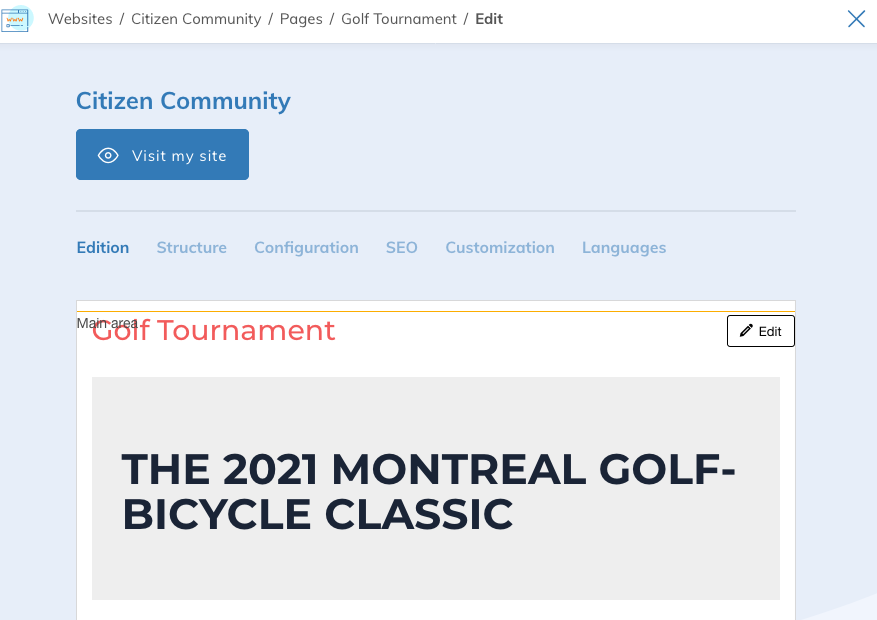 In the configuration window that will appear, locate the Graphic Interface section. Here you will be able to modify the displayed event or campaign.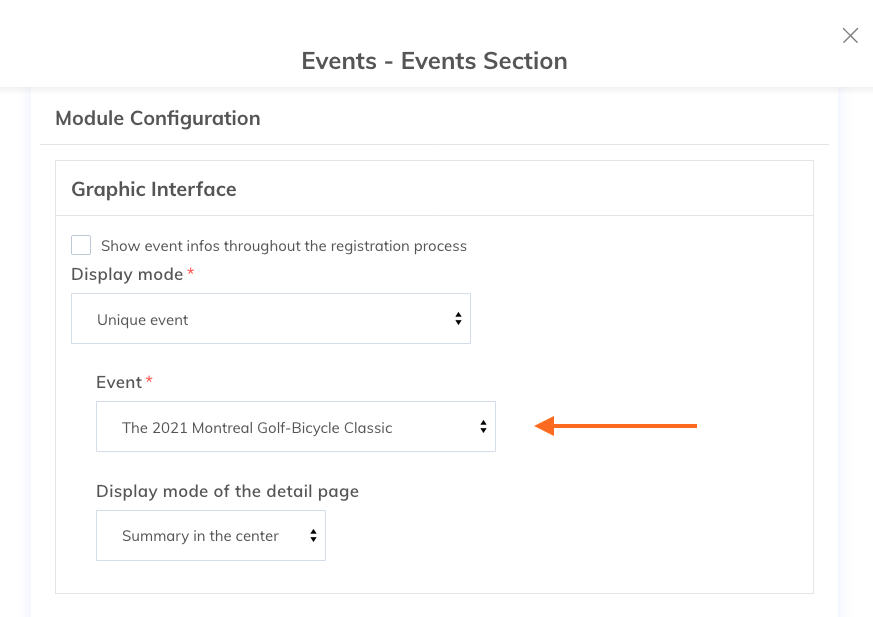 To go further