Communications allow you to manage all the emails sent automatically by the Yapla platform. Each application manages its own messages, which can be customized according to your organization's needs.
You can create new ones at any time to further customize your communication with members. You can then choose the triggers from among those available in Yapla for sending the messages.
Create a new communication
The communications linked to each application are found in the application settings. The Messages list page shows the different communications available for each activated language.
For example, for the Members application, you will find your automated communications by following this path Members / Settings / Communications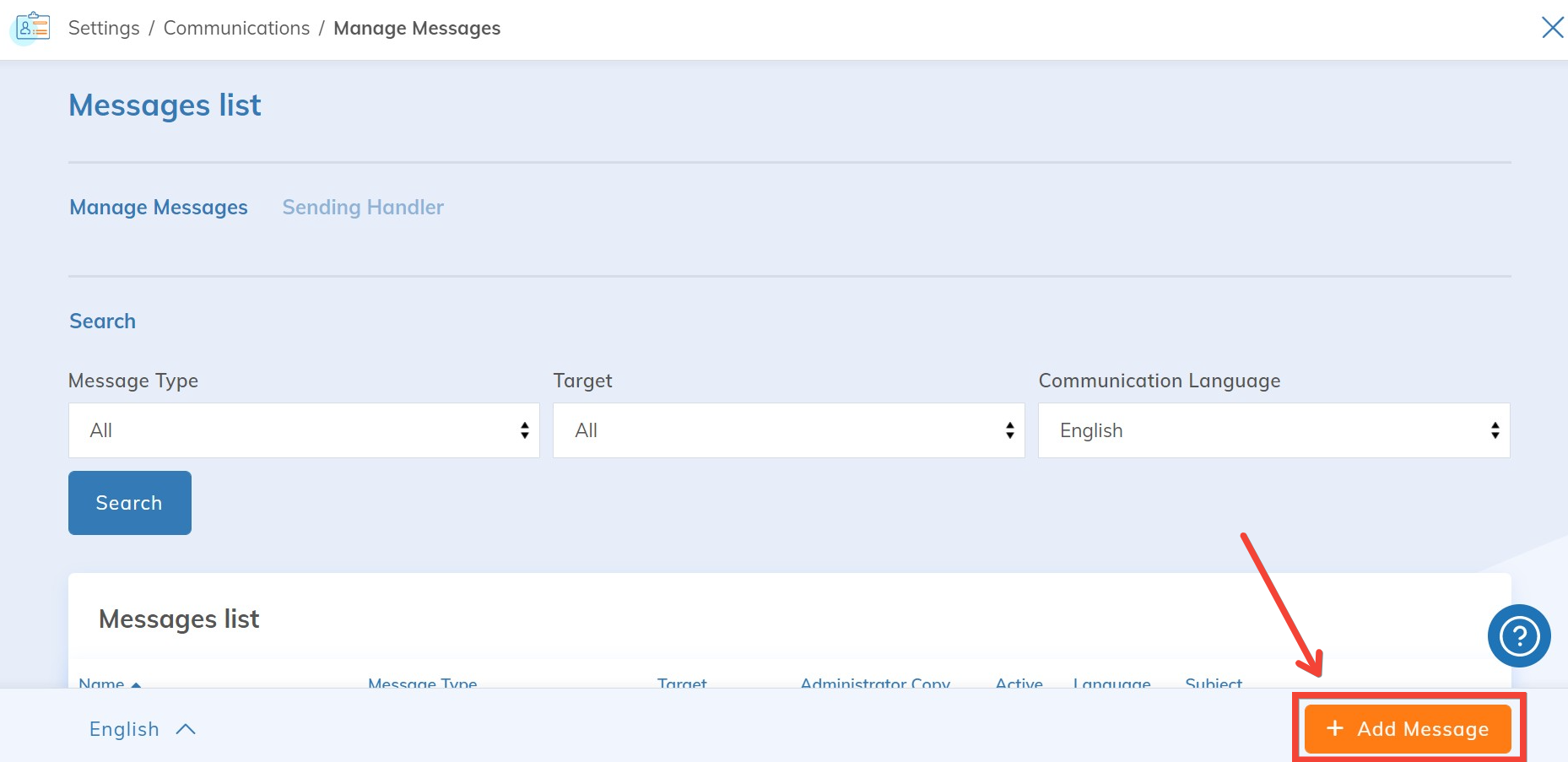 To add your new communication, click on the orange button at the bottom right.
Set up your new communication

After clicking on this button, the first step of the configuration will be to choose the trigger for sending your message (See the complete list).
This can be for example an expiry date approaching, a reminder for an event, or a registration confirmation.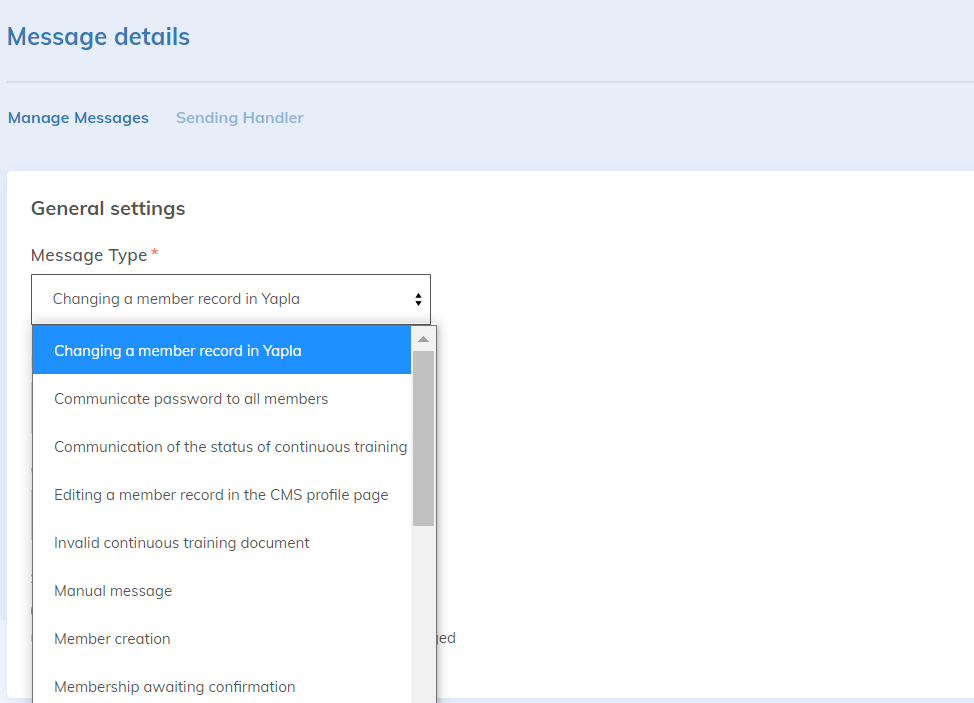 You can then give your new communication a name for internal use (to help you find your way around).
Depending on the chosen trigger, you may have to insert a number of days before/after which will trigger the sending of your communication.

Example with a membership expiration alert: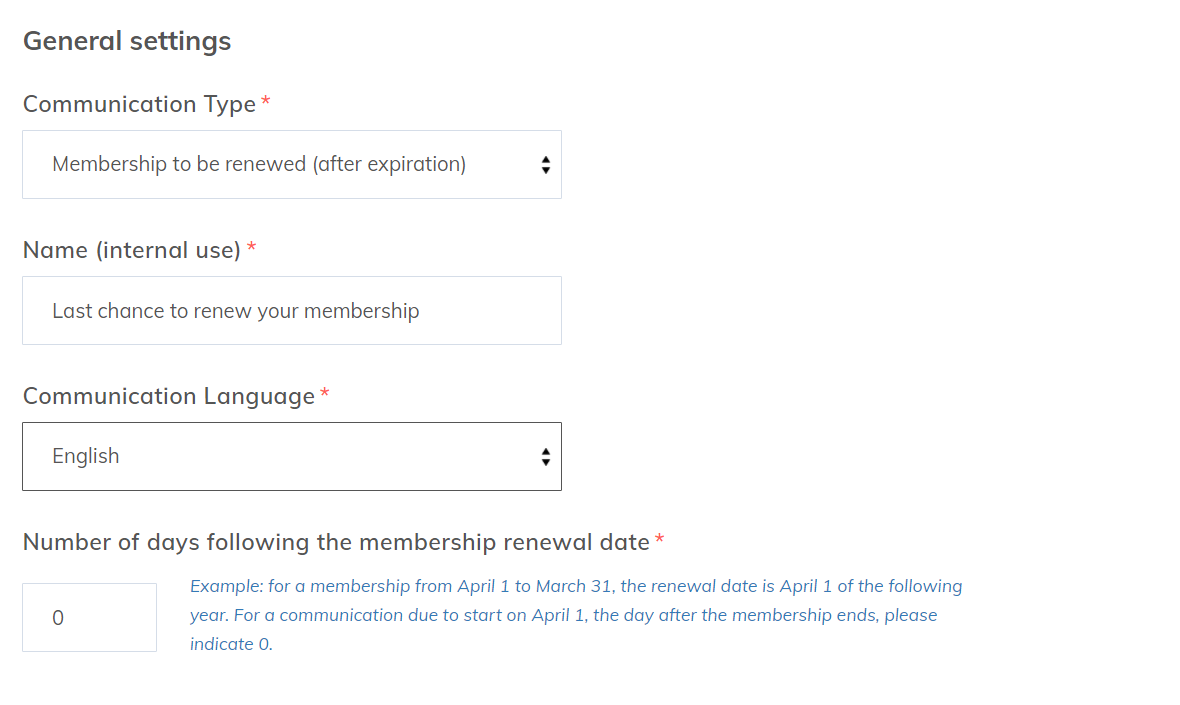 You can then configure the different components of your communication:
Target - Who the communication will be sent to.
Email Subject - The subject of the email that will be sent, that your contacts will read.
Apply general template - If checked, the template configured in the Settings will be applied. Otherwise, only the content of the message will be sent.
Finally, you can configure the content of your communication and the message itself.


You can then use our text editor (to learn more).

You will also be able to customize the content of your messages using the data collected by the system and the online registrations. Please see this article for more information.