In the Donations application, on a campaign page, the "Donation receipts" section gives you access to all campaign donations that are eligible for tax receipts.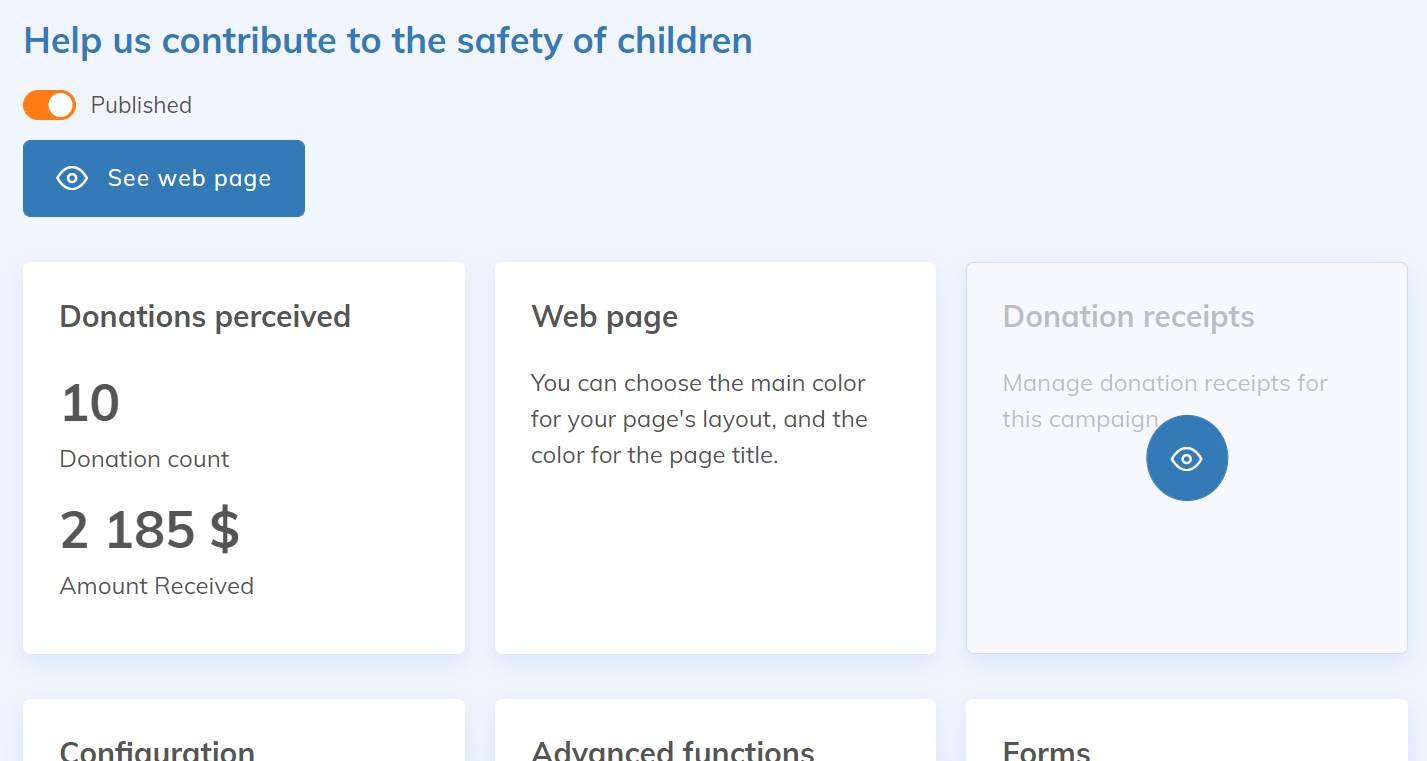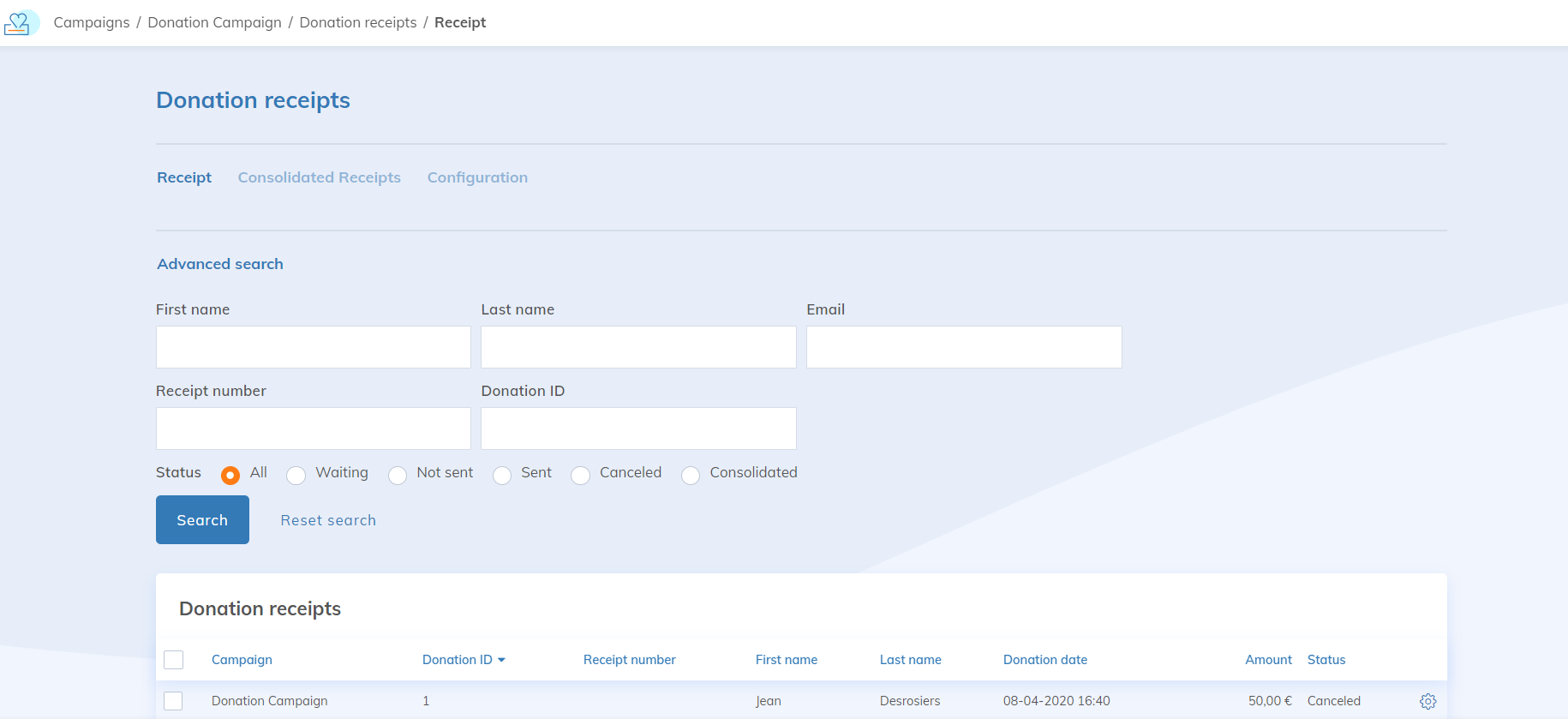 Download a receipt
You can view the tax receipts for each donation before or after their generation by clicking on the thumbwheel to the right of the donation line.

In this visualization page, you now have the possibility to download the receipt in PDF format to be able to make manual or individual shipments.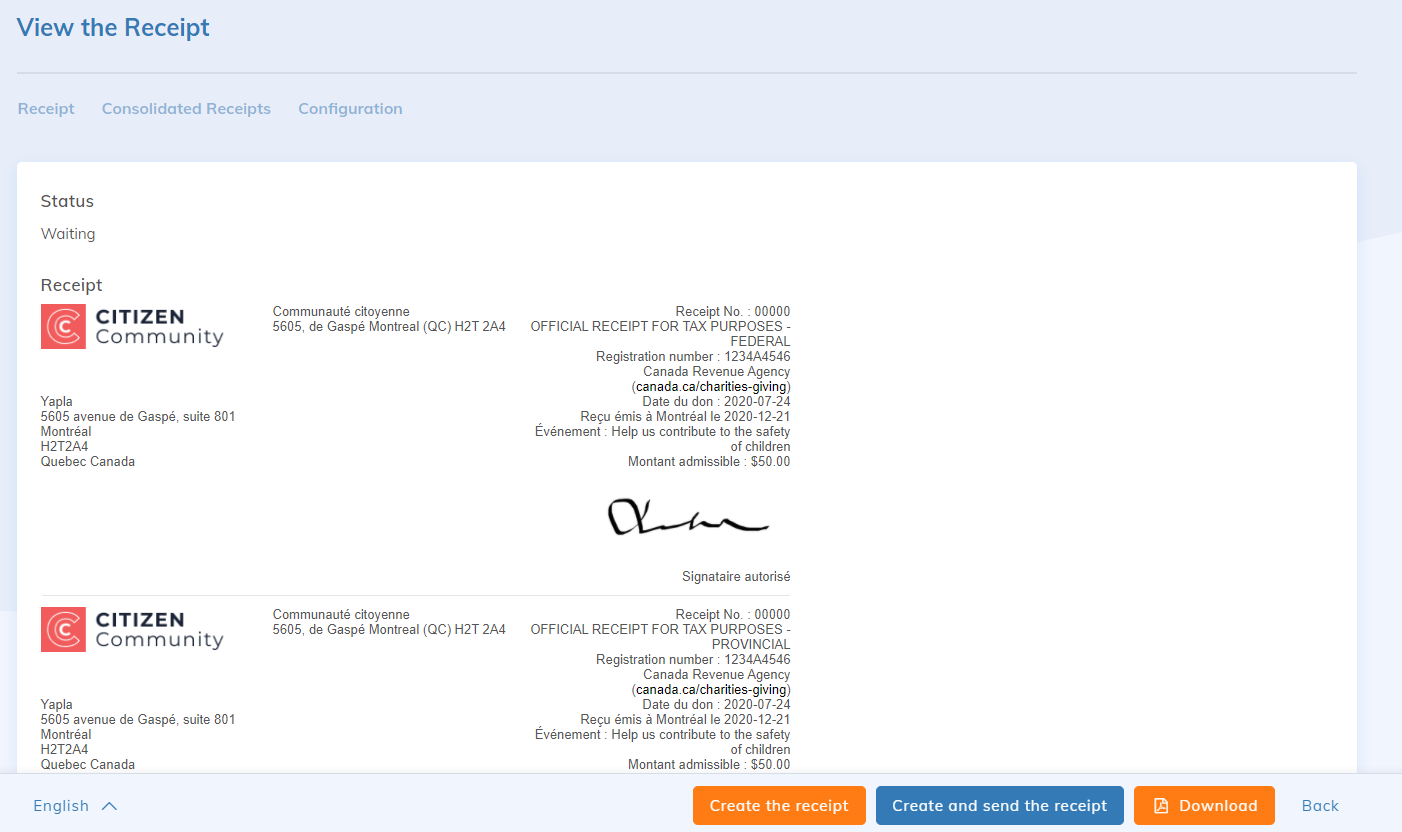 Download more than one receipt
In the list of tax receipts, click on the button "Export tax receipts". This action will generate a zip file that will contain all individually issued tax receipts. Receipts awaiting generation will not be included in the generated zip file. Each tax receipt will have its own PDF file.

As the zip file generation can take a long time, you can follow the progress of your export in the "Report" tab. In addition, an email will be sent to you once the export is complete and all the files have been created.