Want to add, remove or modify a user account to your Yapla platform? One of your users has lost his password and can't reset it? Want to view the login history of one of your users? Here's how to find your way around.
Configure users
Where to configure users?
You can go to configure user accounts by going to the account Settings menu, located at the bottom left of the screen. Then click on Users and licenses.

Adding an account
You can add a user by clicking on the "Add user" button at the bottom right of the screen.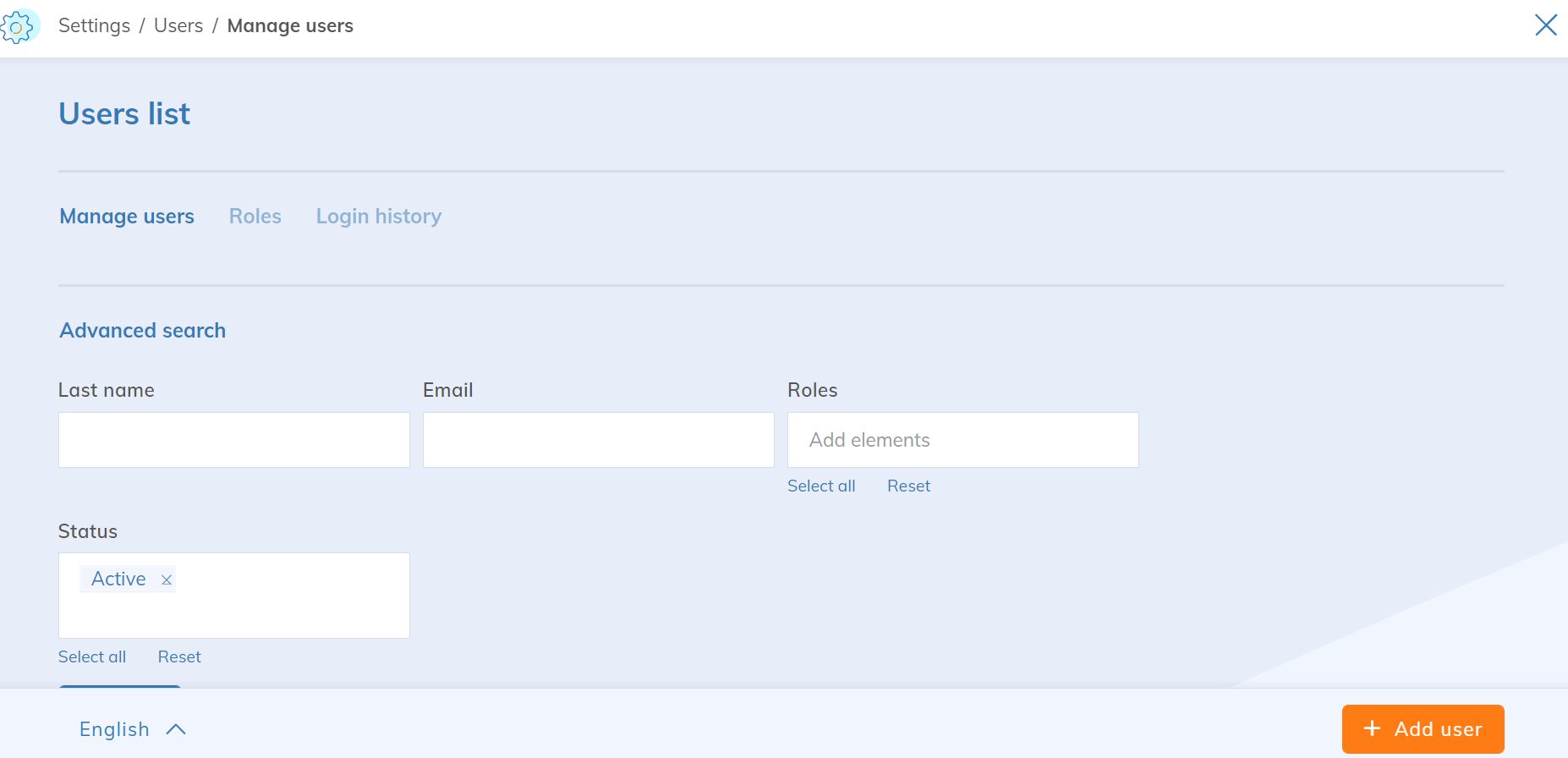 You will then be able to create the user by filling in the following information:
First name - The user's first name
Last name - The name of the user
Email - The email address used to log in and receive communications.
Phone number - The user's phone number
Photo - Photo of the user who displays in the interface
Default language - Default language when logging in
Time zone - Used to display times in the administration
Editing a user account
Once the user has been created, you can access his folder to modify his configurations. You will have access to his profile to modify basic information as well as to its Role, Group, Password and Login History.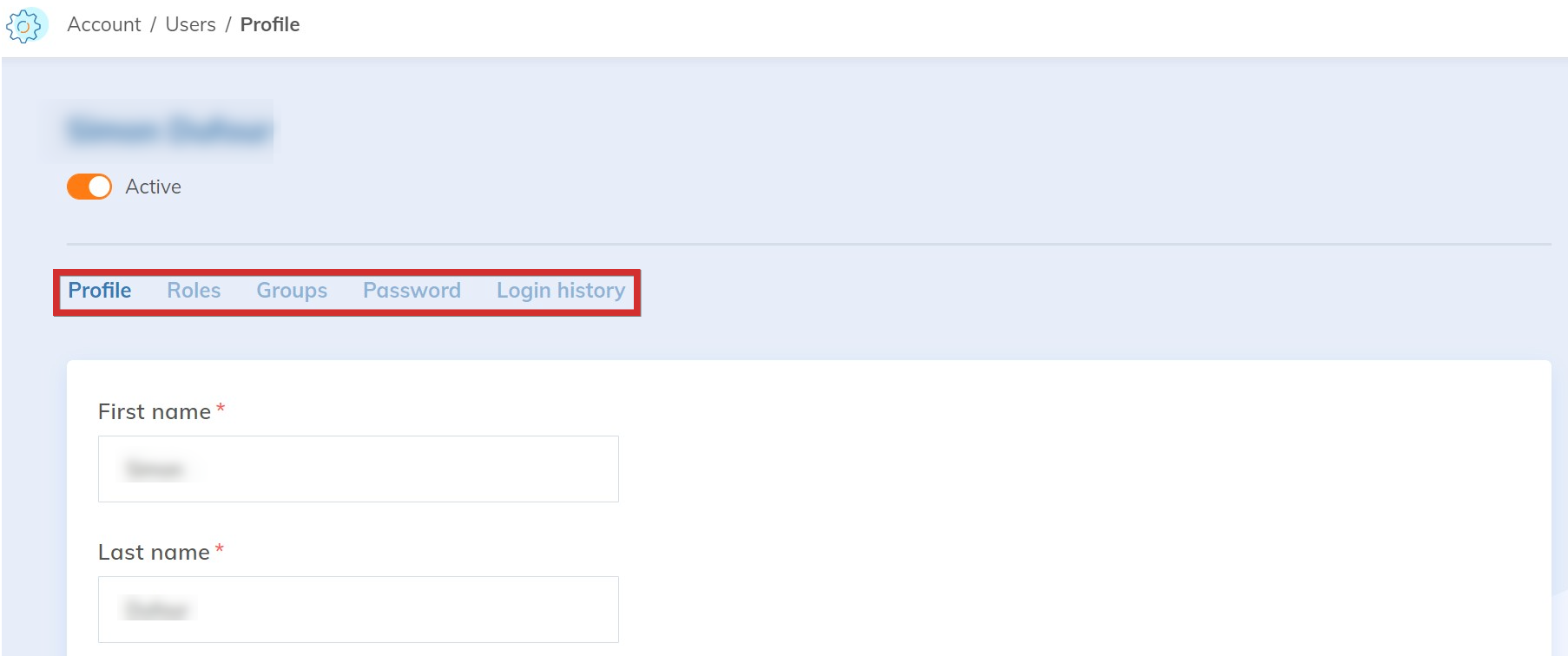 Modify a role
In order to change a user's role, you can click on the "Roles" tab. You will then be able to assign the user's role, which will define their permissions. The three native roles of the platform are Administrator, Manager and User. If you want to know the permissions of these roles, you can go to the role menu in the user list.

Forgot your password?
If one of your users has forgotten their password, they can always reset it on the Yapla login screen.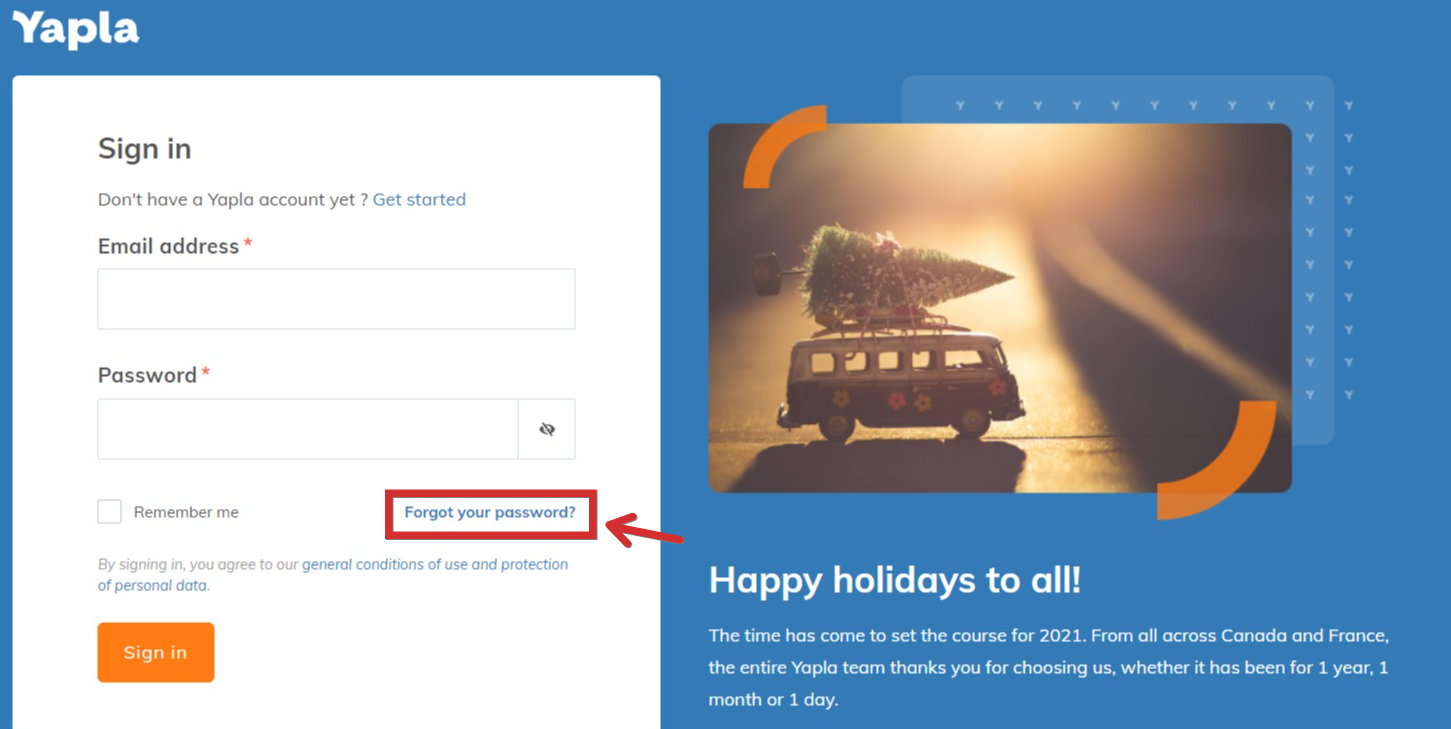 However, if you want to send the link directly to a user, you can use the Request password reset button and the user will receive a reset link by email.

Login History
You can view the history of user connections to the platform at this location.

Deactivate a user
To disable a user, click on the scroll wheel to the right of the user's name in the user list and select the "Suspend" option.