Yapla monthly invoices are available in 2 languages: French and English. When you create your Yapla account, the language of the account creation interface will be saved in your preferences. This language will be used for invoices.
However, you can change this configuration at any time by going to the "Settings" menu of your account. Then click on the "Languages" tile.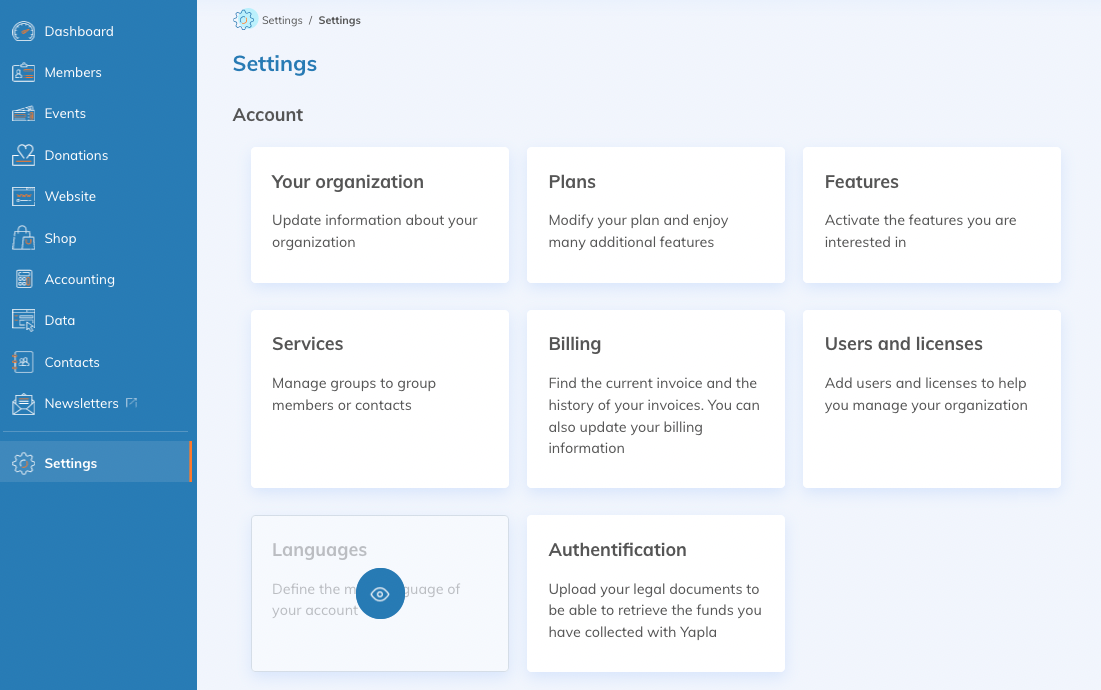 Here you can change the main language of your account.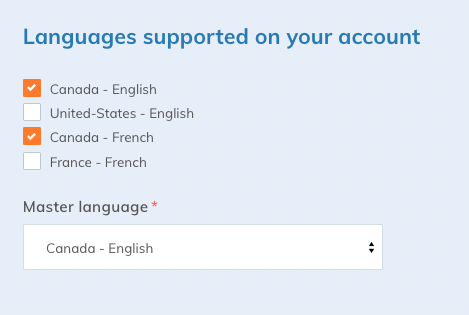 If your plan allows you to have a bilingual site, the section "Languages supported on your account" allows you to make the different translations, so it is better not to disable them.