Options allow you to offer your participants additional services or items that they can add to their registration. By default, a participant can only select each option once.
To allow attendees to select a quantity for one or all options, open your options configuration in the "Prices" section of your event, and then click on the "Options" submenu.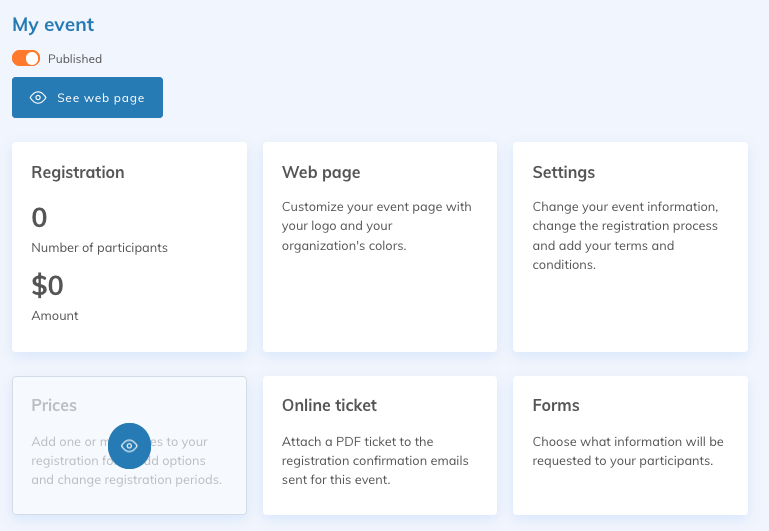 Click on the option you want to change or create a new option. In the "Available amount" section, check the "Allow user to purchase multiple items" box. If you have a limited quantity, you can also impose a maximum quantity.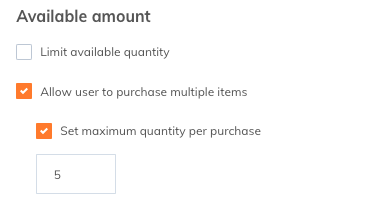 How it works on the site
In the registration form, if the possibility to buy several items is activated for an option, the user will be able to modify the quantity. If the option has a price, it will be automatically multiplied by the selected quantity.