By creating a simplified membership campaign, you will be able to find all your members in their respective campaigns.
By going to the Member application, then clicking on the Campaigns tab, you will see all the membership campaigns previously created.
Thus, you can click on one of them to find the list of members:

Once you have chosen the campaign, click on the Member List tile: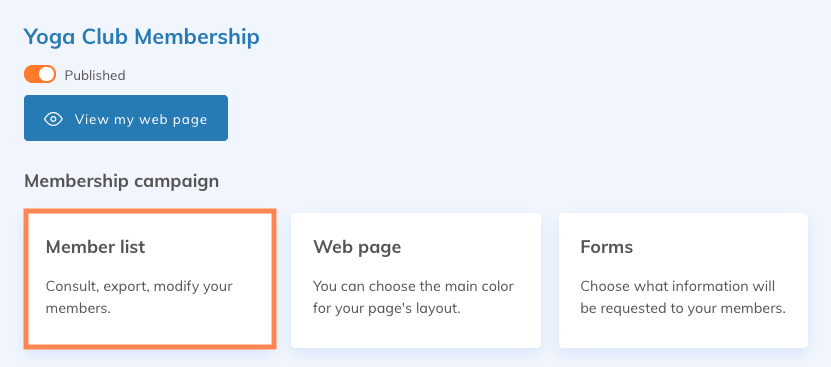 Once in the list of members, you will find all the people who have joined including the status of their memberships: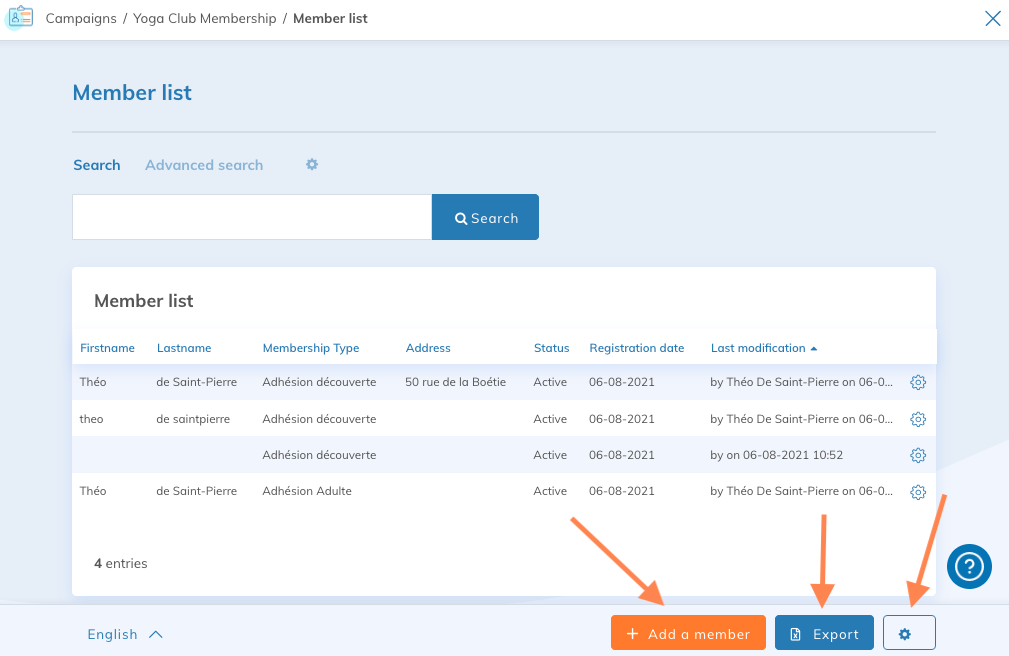 You will also find the buttons allowing you to manually add a member, export your list or modify the display of the fields in your list.
How do I change the display of the fields in my members' list?
By clicking on this button

, you will be able to modify the presentation of the search tool.
In this section, you can drag and drop fields between the columns Available fields and Selected fields.

Selected fields: in this column, you will find all the fields presently visible in the search results table.
If you want to remove one of them, just move it to the left column
To change the order, move the fields within this column. The top field will appear first, the bottom field will appear last.
Available fields: contains all the "member" fields, whether they are native to Yapla or created by your organization.
To add a field to your list of search results, drag and drop a field from this column to the Selected fields column.
Once you have made your changes, don't forget to click on the "Save" button at the bottom right.