Depending on the reality of your association, it is sometimes necessary to add certain recipients as copies of your membership communications from the "Members" feature.
Here are some sample situations:
I handle business memberships and want a billing department email address related to the member's organization to be copied on the invoice
I offer family memberships and would like the parents or guardians to be copied on the minor's membership communications
I offer individual memberships and would like to send an official copy of the membership documents to the e-mail address field 2 of the member form
Configuration
When configuring a communication, in the Target recipients section, you need to check the Recipient based on a form field box.
Once checked, a multiple choice box will be visible. In this field you will be able to select all the "Email" type fields of the Members and Organizations/Families records.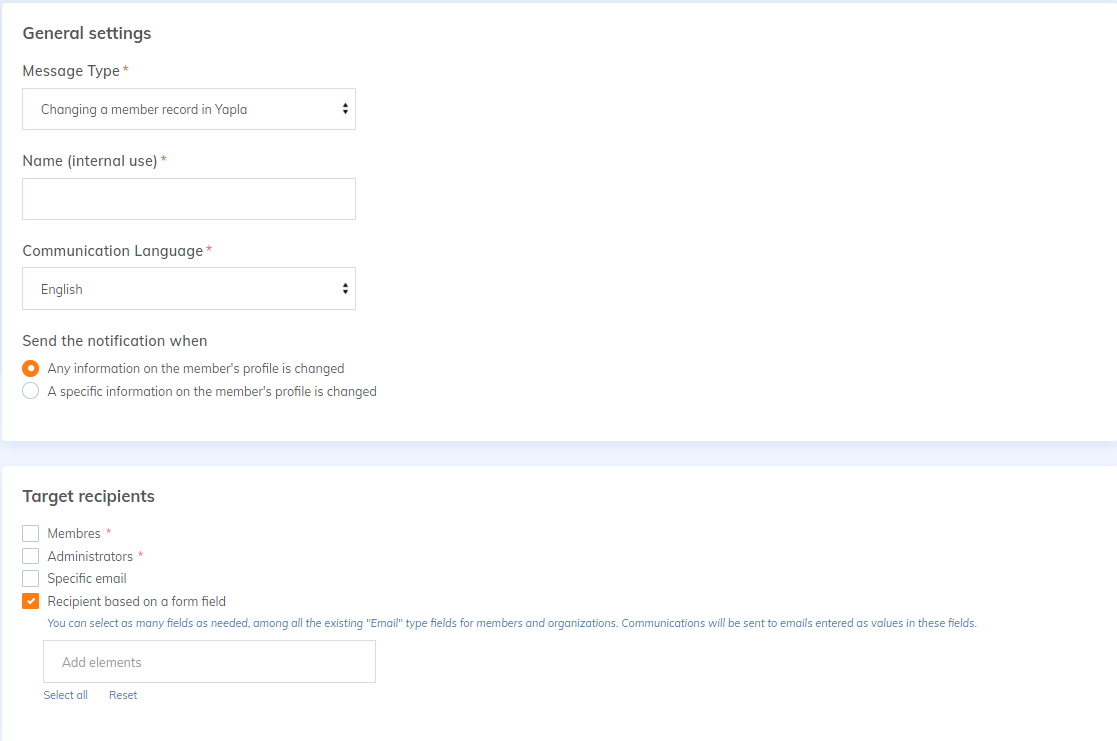 What happens if I enable this feature?
If you check this option for a communication of type "Membership awaiting payment" and you choose that the "e-mail billing" field of the organization is copied, the member will receive the invoice as well as the e-mail billing address of the organization form if this field is filled in.
To go further
To find the list of elligible communications, you can consult the member section of the following article: List of automated communications