If you use an all-in-one management tool like Yapla, the expiration date of each of your members' membership is already set up. This is why you can easily automate the membership renewal process of your members.
This offers you two major advantages. On the one hand, you save a lot of time. On the other hand, you don't have to worry about forgetting to send out reminders to members who are late in renewing.


In concrete terms, membership automation allows you to configure the sending of several automated communications at the time you determine. Here are the communications that you will find by default in the Members > Settings > Communications tab: "Membership to be renewed" scheduled on D-30 of the expiration date, "Reminder 1 membership to be renewed" on D-15 and finally a "Last chance to renew your membership" communication sent after the expiration date in order to make a last reminder for the renewal. The number of days before or after expiration is customizable to your needs. Finally, a "Membership Renewal Confirmation" is sent once the member has renewed their membership.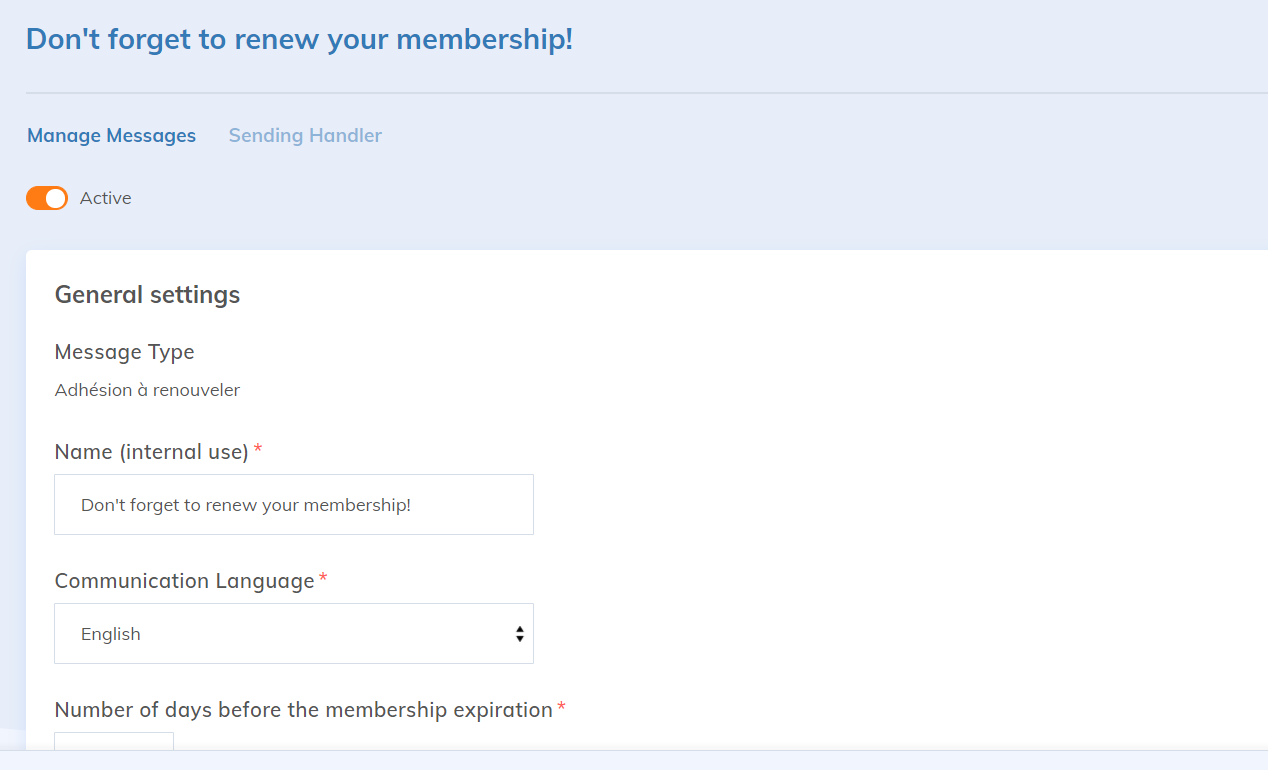 To summarize, each member receives an initial notification and then other communications will be sent to them based on their membership status and what you have configured. Once the member has renewed his membership, he will not receive the following reminders. This allows for much more personalization.

Yapla's plus : Renewal communications are very popular and often activated by default as soon as you use Yapla. Don't hesitate to adapt them to your own renewal process! Find out more about how these automatic communications work right here.
On the members' side, in order to renew, the member must connect to his member area with his email address and password. Once this step is done, click on the tab My memberships and then the button Renew my membership.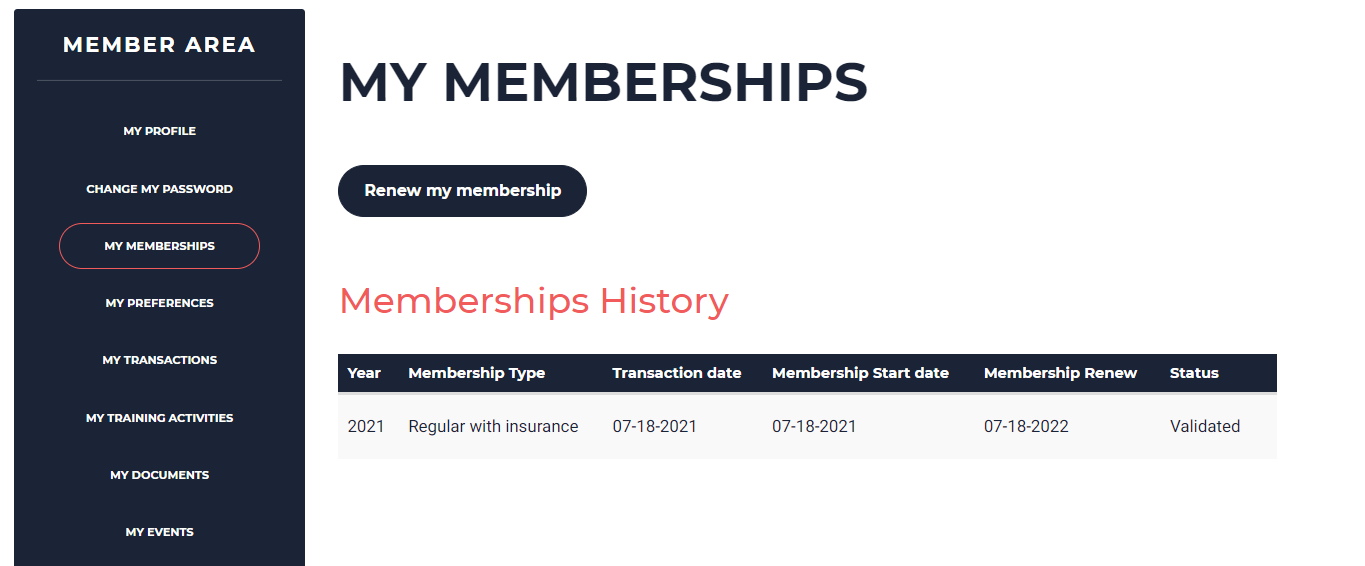 Members must then select the membership type (the membership type can be the same as or different from the initial membership, depending on your needs).
Once the type of membership is selected, the renewal form must be completed and finally, the payment must be made. Congratulations, your member has just renewed its membership. They will receive the automated communication to inform them that their membership has been renewed. Don't forget to personalize your communications and attach the invoices so that members receive them upon renewal.
Please note: The fields already filled in during the initial membership (example, last name, first name, email, address, etc. ) will be pre-filled. The member will not have to fill them out again.
If the renewal form is different, it must be created in the back office in Members > Settings > Forms. Then you will have to attach it to the membership type in the context, to do this go to Members > Settings > Membership types > Select your membership > Forms > Select your renewal form.