To easier manage your NPO, you can customize the quick actions on your Yapla dashboard.
Quick actions are shortcuts that allow you to save time during a regular and repetitive task. The customization of these actions is available for each user.
How to customize the quick actions on the dashboard?
By default, there are 3 quick actions present: create an event, create a donation campaign and manage memberships.

First step
By clicking on Customize located at the top right of the Quick Actions block, you can check up to 4 actions in the presented list. This list is based on your package and is sorted by application. You can click on an application to see its available quick actions.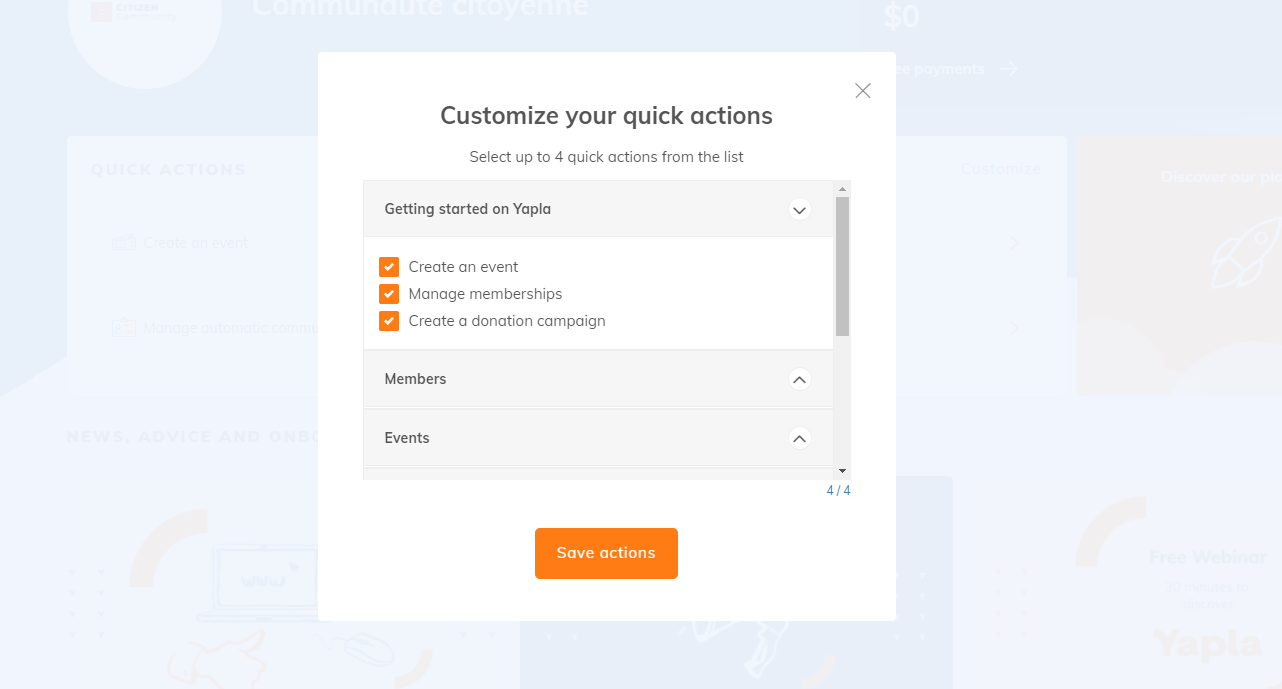 Second step
Once you have made your choice, all you have to do is click on the Save Actions button
Third step
The selected quick actions are now available on the dashboard. You can use them and start saving time on your repetitive tasks.

Can't find the quick action you need? Yapla is constantly evolving, don't hesitate to send us a message at support@yapla.com to let us know.