You can have as many users as you need on your Yapla account. These users cannot log in at the same time unless they have enough available licenses. One license allows you to have one user log in to the application at any given time.
In case you want to have several people connecting at the same time, you need to add a new license
1 license = 1 person connected at a time
2 licenses = 2 simultaneous connections to Yapla
3 licenses = 3 simultaneous connections to Yapla
The cost of a license depends on your plan.
Change the number of licenses in my account
By default, your Yapla account has only one license. However, you can change this license at any time according to your needs.
To change the number of licenses, open the Configurations menu and click on the Users and Licenses tile. Then click on the Licenses submenu.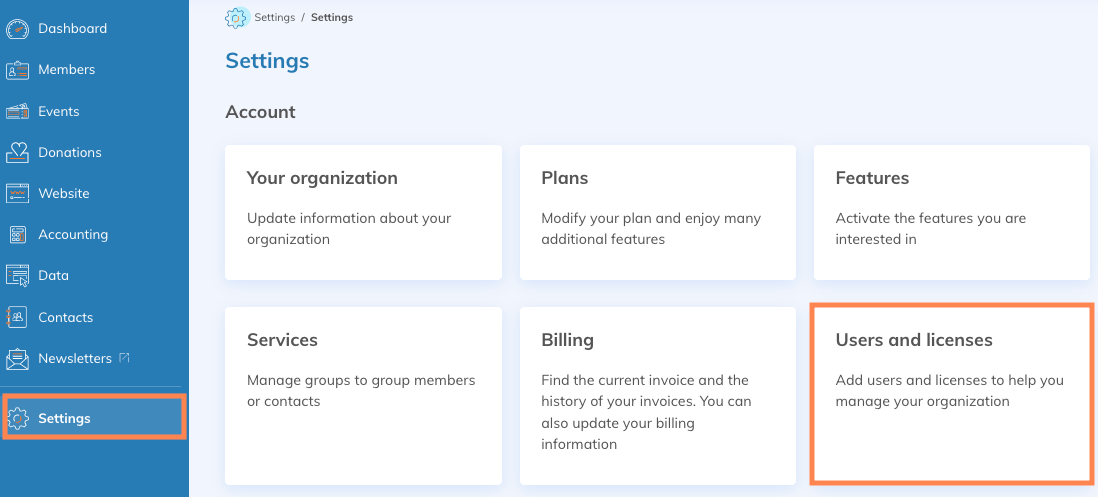 Here you will be able to see how many licenses are available in your account and also add more, with the Add a license button at the bottom right.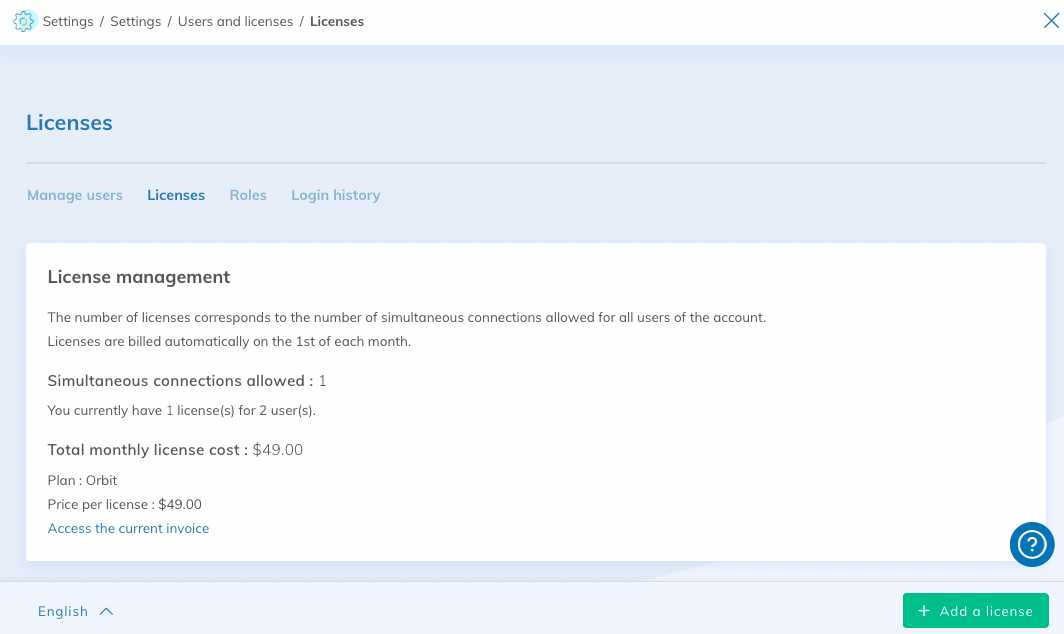 After clicking on the button, indicate the number of licenses to add and click on Buy.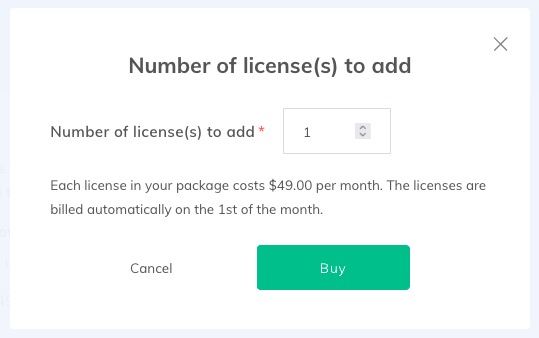 If your needs change in the future, you can remove one or more licenses by clicking on the Remove a license link.