If you offer your members activities that do not require online registration, you can still track their attendance manually or by scanning a unique barcode.
This barcode can be added via the Barcode keyword directly in a communication or in a personalized document, such as a membership card. Members will then be able to present this message or document at the entrance of your activity, in order to validate and scan their presence.
Activate attendance taking

To enable attendance and scanning, go to the Members application Settings and click on the Settings tile.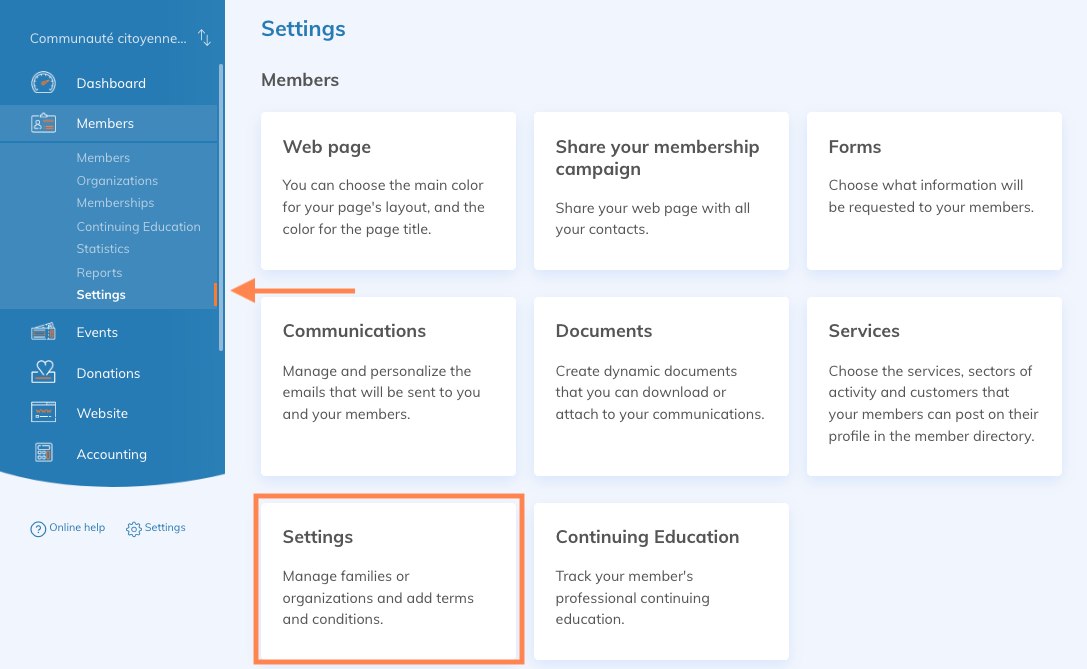 On this page, check the Add attendance management box in the Tools section and save.

How the scan works
To scan your members' barcodes, you'll need to have a phone, tablet or computer with a camera. You must also be logged in to your Yapla account.
In the Members application left menu, click on the Attendance submenu, then on the Scan tile.

You will then have access to a scanner allowing you to scan the code of any member, as well as to the global attendance register, allowing you to export them. Once the barcode is scanned, you will get a summary of the member and their current membership. You will then need to confirm his/her attendance.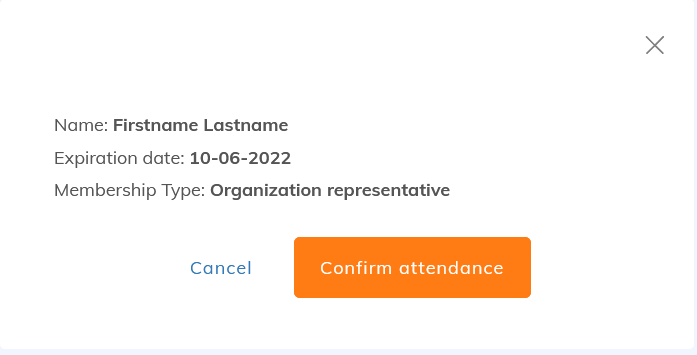 It is also possible to register an attendance without scanning the barcode in a member's profile, via the Attendance registry tile. The latter allows you to see the history of the member's attendance, but also to add one manually, without scanning. The latter will be immediately confirmed.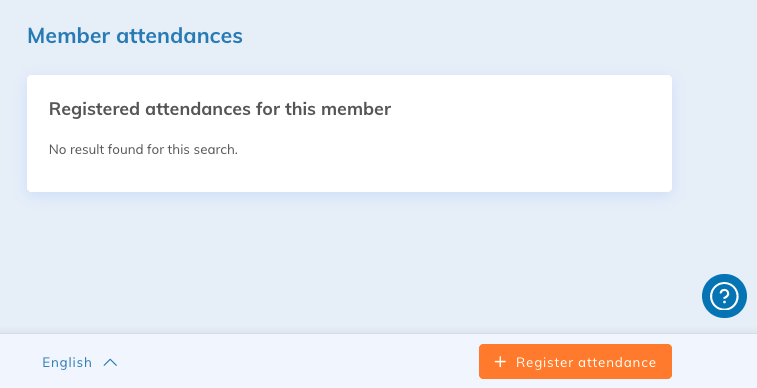 Once the attendance is registered, you can modify it to change the date and time and also add a comment if needed.