Yapla's Event feature has been designed to enable you to build customized events, according to your image. Seminars, trainings, concerts, festivals... With Yapla, you can manage any type of event. That's why a there are multitude of possibilities and options available to you, from the creation of the event to its conclusion.
This checklist gives you an overview of the event module so that you can use it to its full potential for the benefit of your NPO. Please note that the list of functions presented is not exhaustive.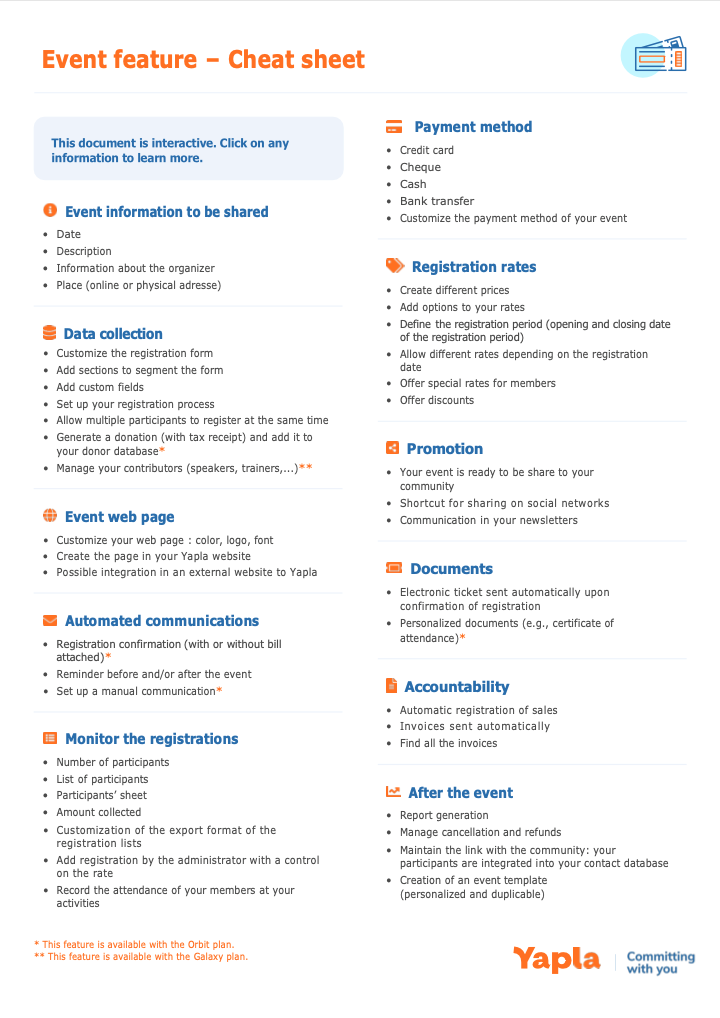 Event information to be shared
Data collection
Event web page
Automated communication
Monitor the registrations
Add registration by the administrator with a control on the rate
Payment method
Registration rates
Promotion
Documents
Accountability
After the event
* This feature is available with the Orbit plan.
** This feature is available with the Galaxy plan.