If you send documents to your members via communications (invoices, membership cards, certificates, etc.), you may want them to be accessible via their member area as well, so that your members can download them again without contacting you.

To display attachments in the member area, check the Enable My Documents box in the Member Area module, then check the Display documents attached to communications box.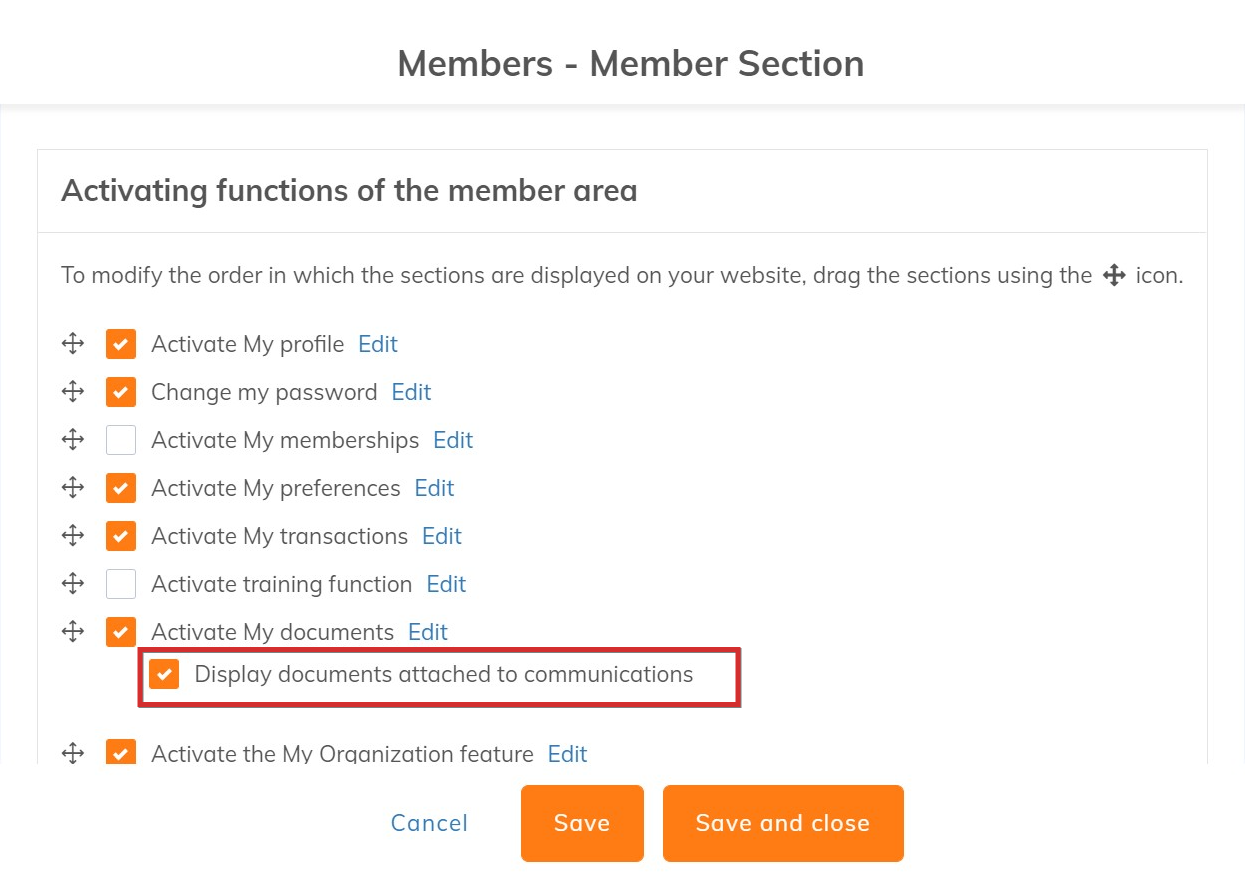 Once the option is activated, the member will have access to the documents via the My Documents menu in his member space. By clicking on the "Attachments documents" tab, the list of attachments sent in the past will be displayed, with the option to download them.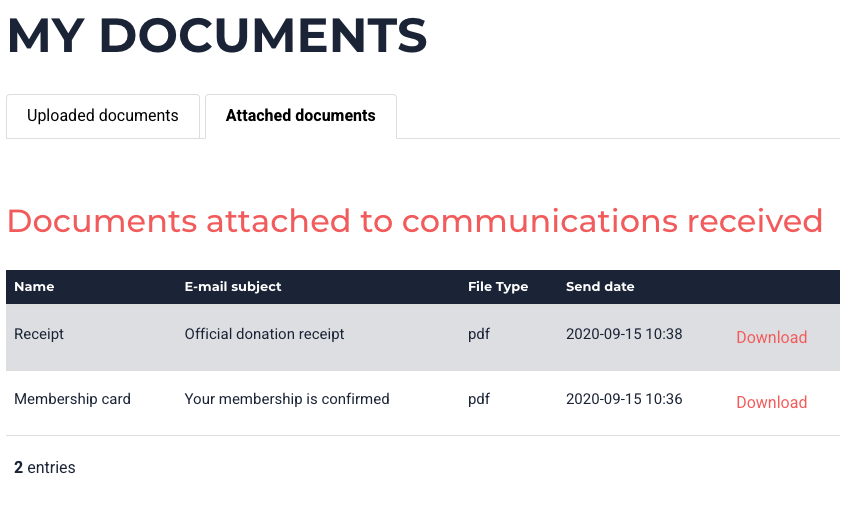 View and manage the documents displayed in the member's profile
In a member's profile, click on the Documents card.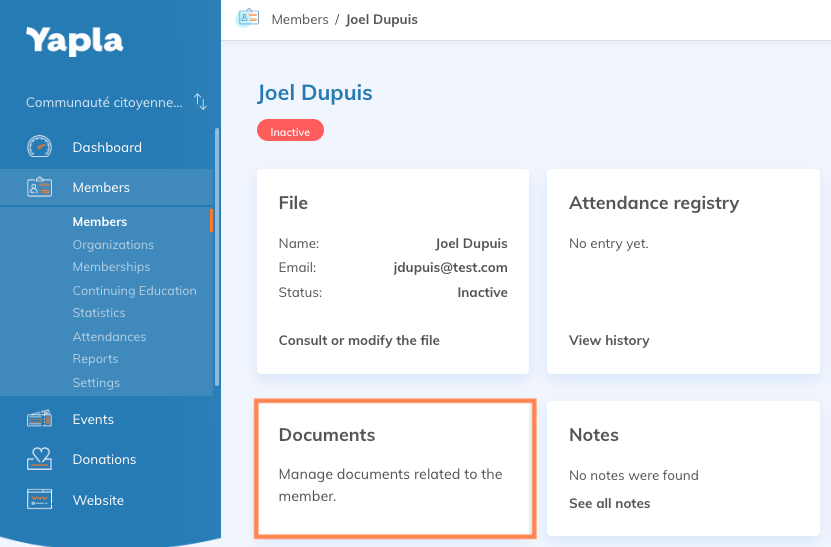 Here you will have access to the complete list of documents sent to the member. If you wish to remove a document from the Member Area, click on the action wheel to the right of the communication, then click on Hide.