Participants in your participatory campaigns can form teams to encourage each other and have a common thermometer on their team page. However, for some campaigns you may not want to allow teams to be created.
Disabling teams
To disable team creation, open the Configuration page of the Participatory Campaigns (P2P) section of your donation campaign. Then click on the Team Management submenu and uncheck the Allow participants to create teams box.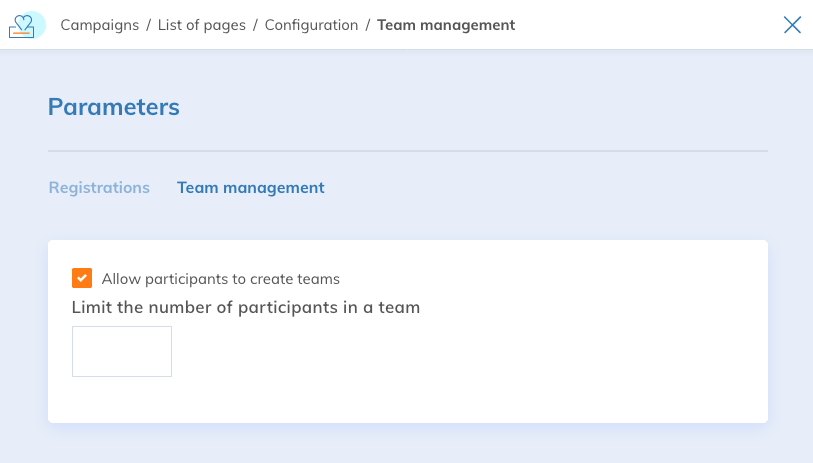 Teams can be reactivated at any time by checking the same box again.
Frequently asked questions
I deactivated the teams by mistake, did I lose everything?
When deactivating, the teams no longer appear in your administration and on your site, but the data is not deleted. You can recover everything by reactivating the creation of teams.