To customize your automated communications during banking transactions, you have the ability to display billing information directly in the body of the message using an event keyword.
Insert a keyword in your communication
Configuring the right communication
Choose the application to intervene on (example: Event) and choose a particular event and select the Communications tile.
Select the appropriate communication from the list or via the Communication Type field of the advanced search. It is important to choose the automatic communication that takes place after the bank transaction.


For more information, see the list of automatic communications.
Insert the keyword: Invoice - Table for invoicing
On the page of the selected automatic communication, go to the "Content" section.
Choose the desired location in the content already present to insert the billing table.
Then click on Membership Keywords or Event Keywords depending on the application you have chosen.
Select Bill - Table for billing from the drop-down list and click OK.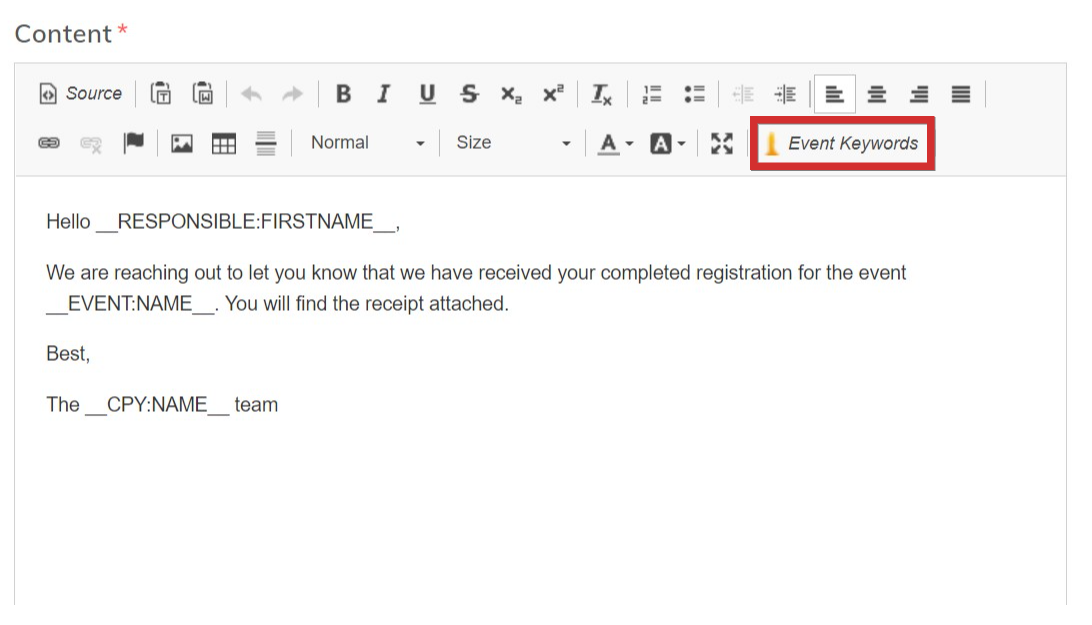 Bravo! The billing table is now inserted in the automatic communication. Its presence is specified by the variable: BILLING:TABLE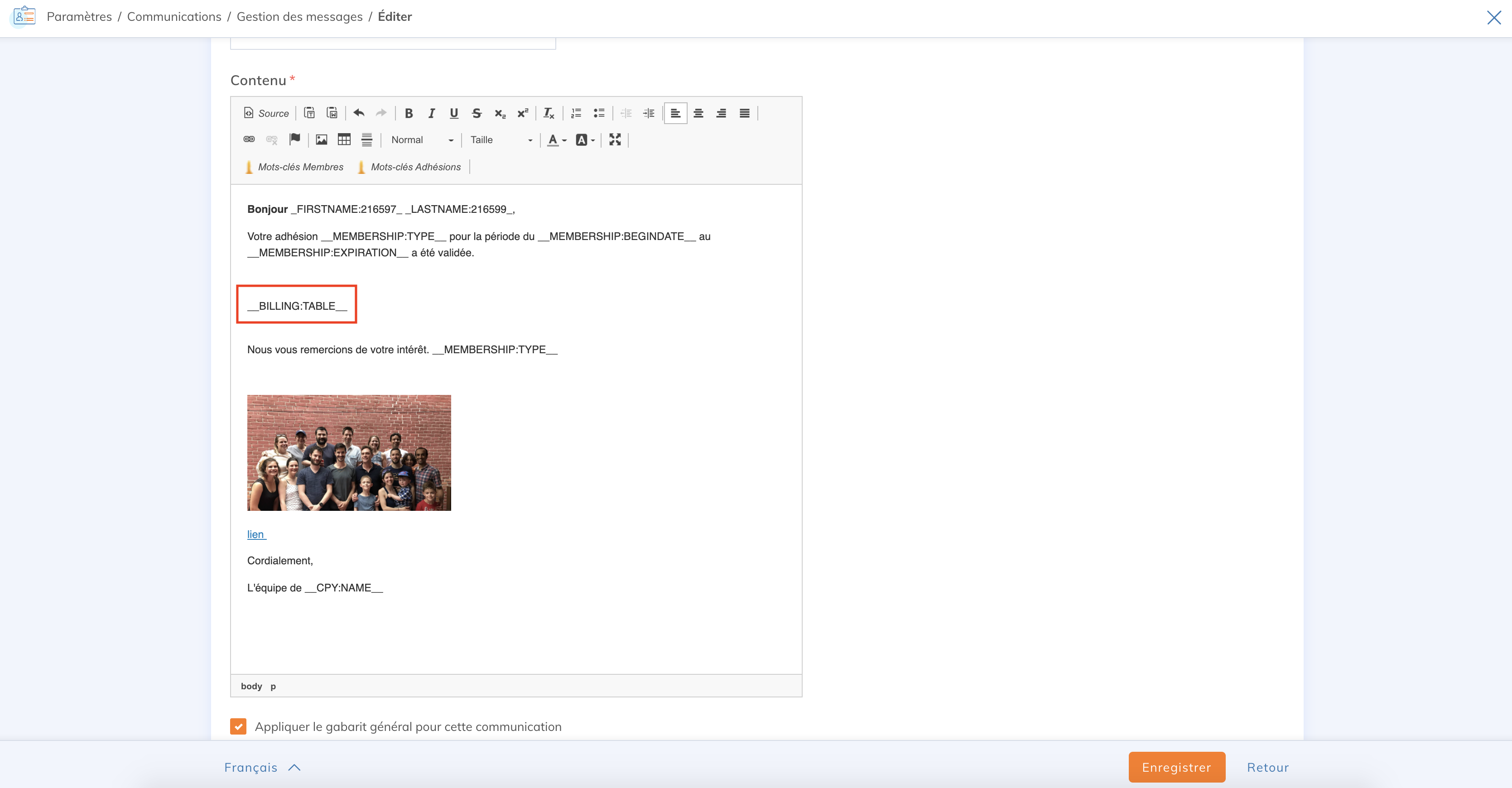 Don't forget to save the changes before changing pages.