With the tip mode, we offer you the possibility to receive online payments by credit card for free and to avoid paying transaction fees.
The tip mode allows you to keep 100% of the payments received via Yapla!
No transaction fees for your online payments on the website
NB: If you make the payment by credit card in administration, the tip is not applicable since it is not submitted to the user, please note that then the transaction fees and the commission apply.
The way it works is simple, users are invited to leave a tip when they make a payment. The tip is non-binding and the user is free to choose the amount. This tip is important to us, it allows you to enjoy our platform for free.
This is how it looks to your users:
When your users choose the credit card payment method, the tip appears in the payment summary.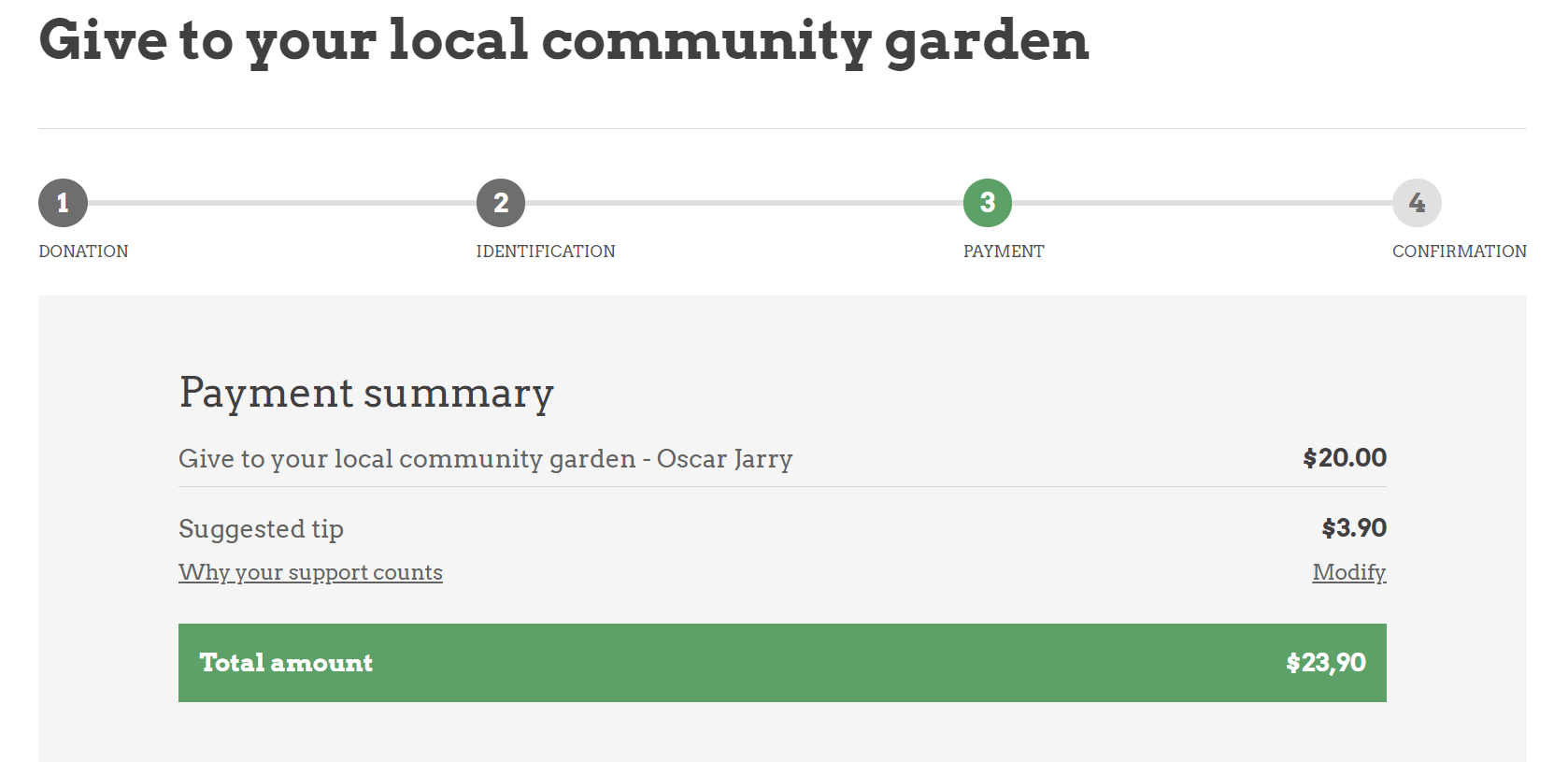 They can change the amount of the donation or choose not to leave a tip, as well as find out why we ask for a tip.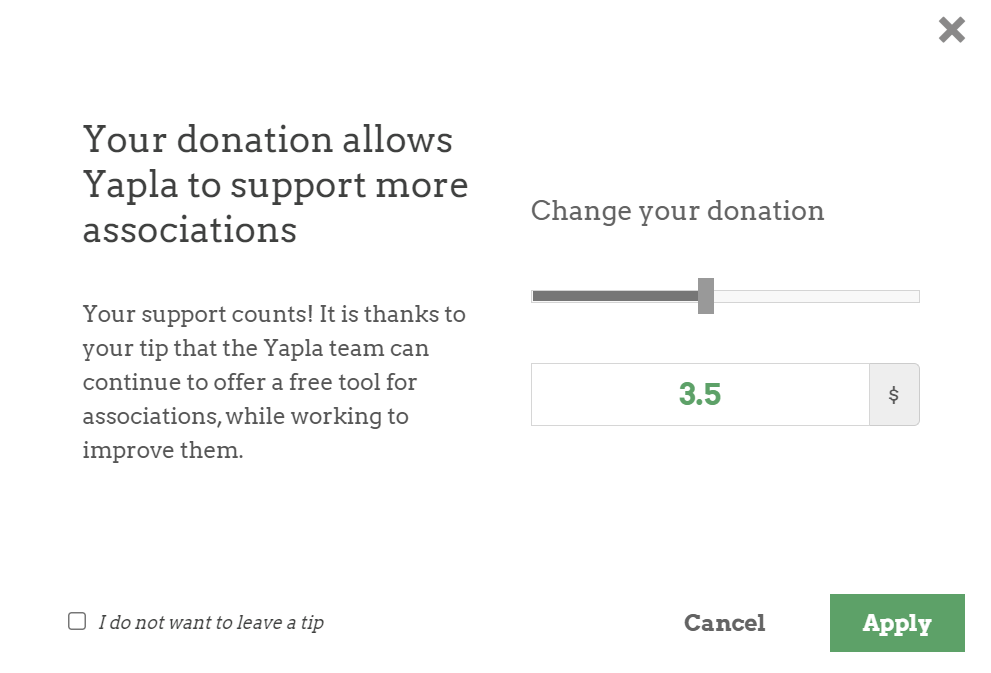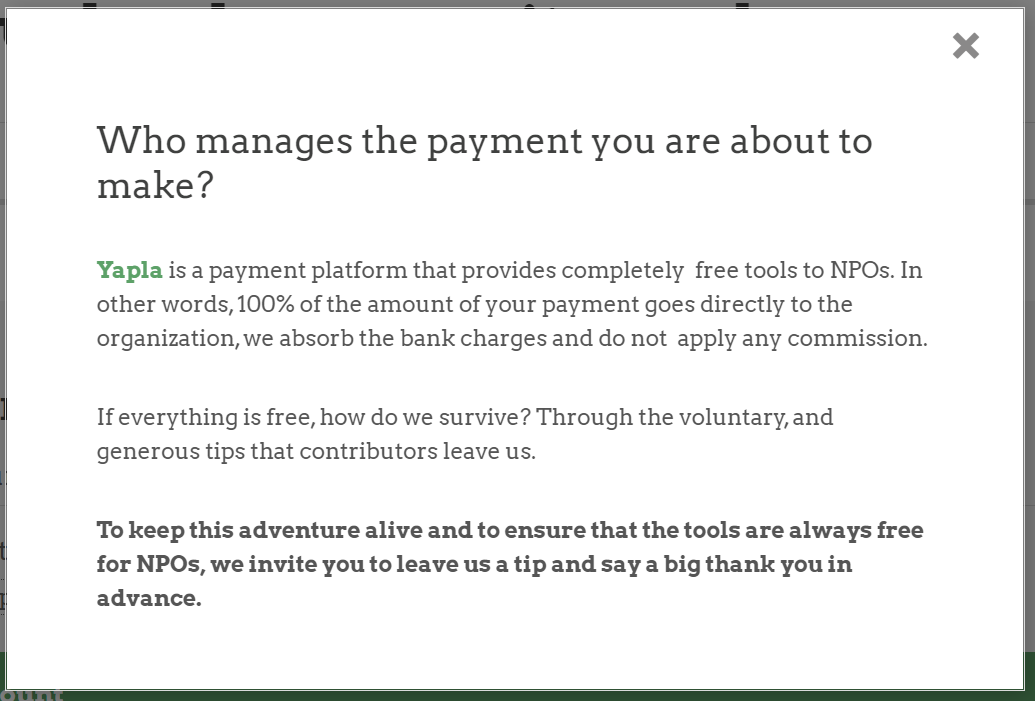 Issuing receipts
No receipt is issued for the tip amount, the tip does not appear in your accounts and it is not visible on the invoice.
Treatment of the tip in a refund
Tips are not refunded when you make refunds.
It is possible to deactivate the tip mode at any time and switch to commission mode. Here's how to disable tip mode.