The HTML editor or WYSISYG (What You See Is What You Get) is an indispensable tool in the creation of web content. It is a graphical interface to generate HTML. It looks like this: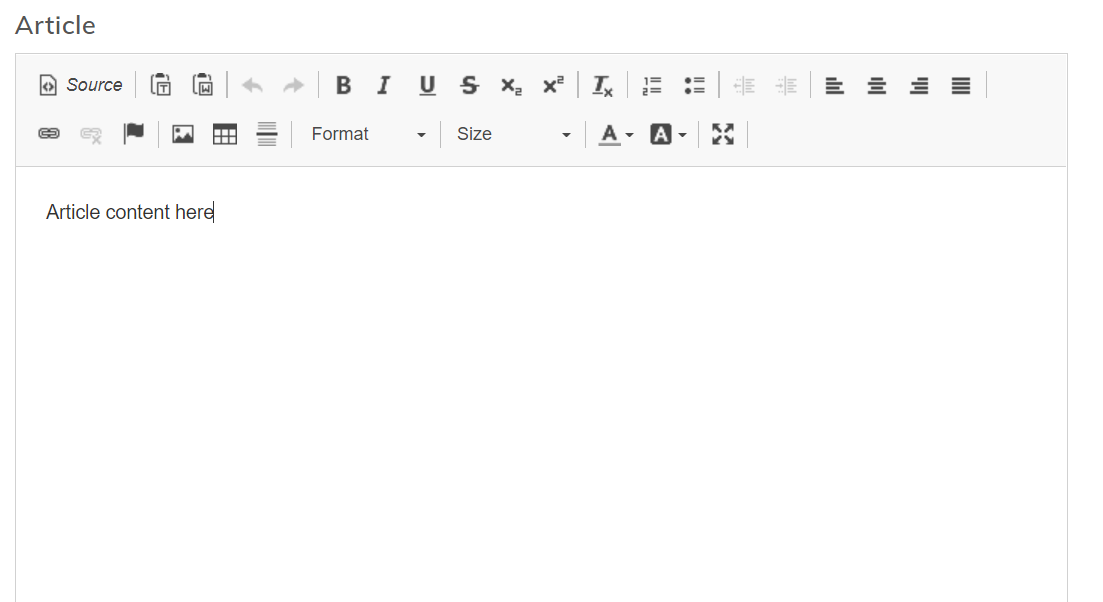 It is used everywhere in Yapla where it is possible to generate HTML. It is available in :
The configuration of communications sent to your members, donors, participants and contacts ;
The Custom Content module in the Website application.
The content of an article and its introduction
Editing directory views
Newsletter application
And many others!
Buttons and functions
Here is a list of its buttons and functions:
Source: Allows you to modify the html code generated by the WYSIWYG
Cut-Copy-Paste: To copy text from a website or the software, use the Paste as plain text or Paste from Word buttons to clean up text from formatting that may conflict with the style of the site.
Undo/Redo : allows you to correct an error
Delete formatting: deletes all styles, without deleting the text
Bold/italic/underlined/barred/exposure/index are used to change the text formatting.
Show blocks : allows you to see the delimitation of html elements.
Numbered Lists/Bulleted Lists
Decrease shrinkage/Increase shrinkage: allows to make indented lists
Align Left/Center/Right Align/Justify
Link/Remove Link: allows you to insert a link to another website or to a document in CKFinder (your custom server).
Image: Use this button to add the image on the server and display it in the HTML area.
Table/Horizontal line/Insert special character
Text Color/Background Color: Use sparingly to ensure good text legibility.
Format: Titles, subtitles, paragraphs
Size: Modifies the size of the text (use sparingly to ensure good readability of the text)
Keywords: Allows you to add a dynamic keyword, depending on the attributes and context of the editor.
Enlarge: puts the editor in full screen