Yapla allows you to automatically reimburse transactions made when you pay online (Credit Card).
Automatically refund a Membership
Please note: You will only be able to make an automatic refund if your Yapla account has sufficient funds to refund the transaction.
To refund a membership, in "Members", click on the "Memberships" tab and select the member you wish to refund: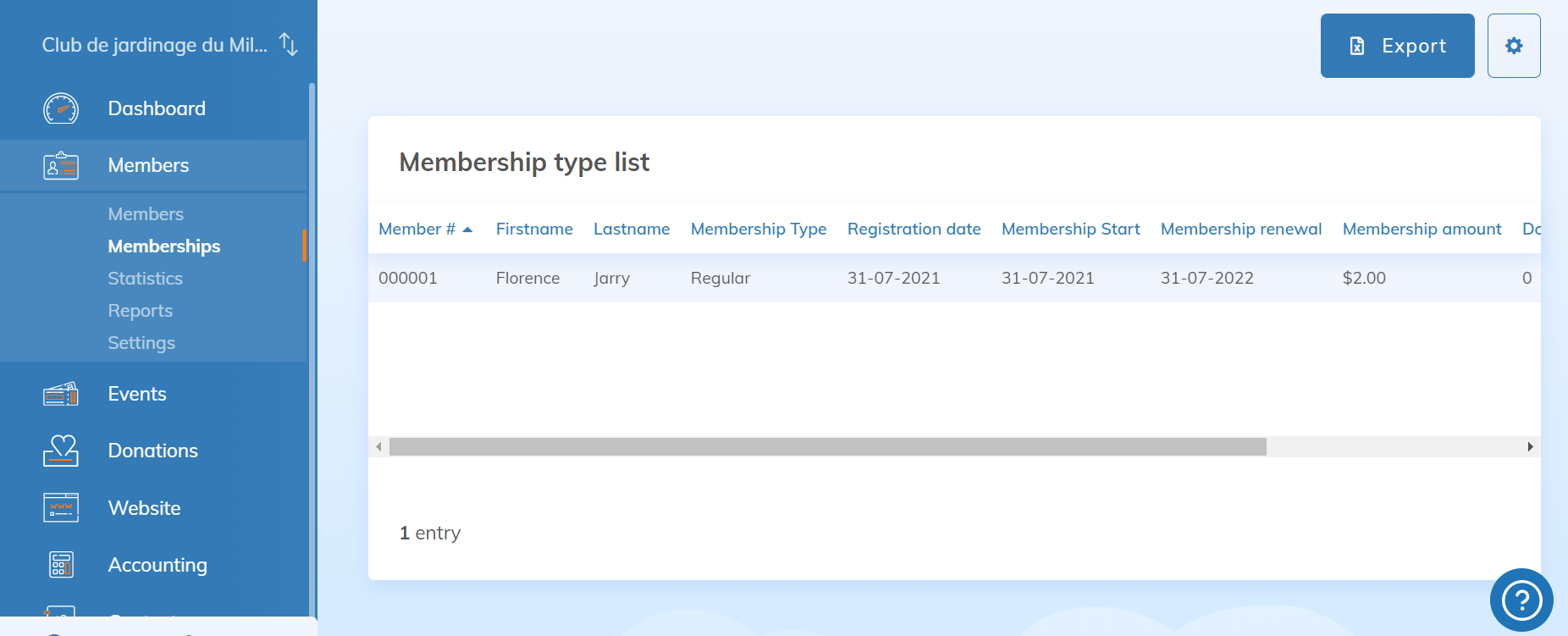 After clicking on the "General Information" tile click on the "Cancel Membership" button by selecting it from "Available Actions" :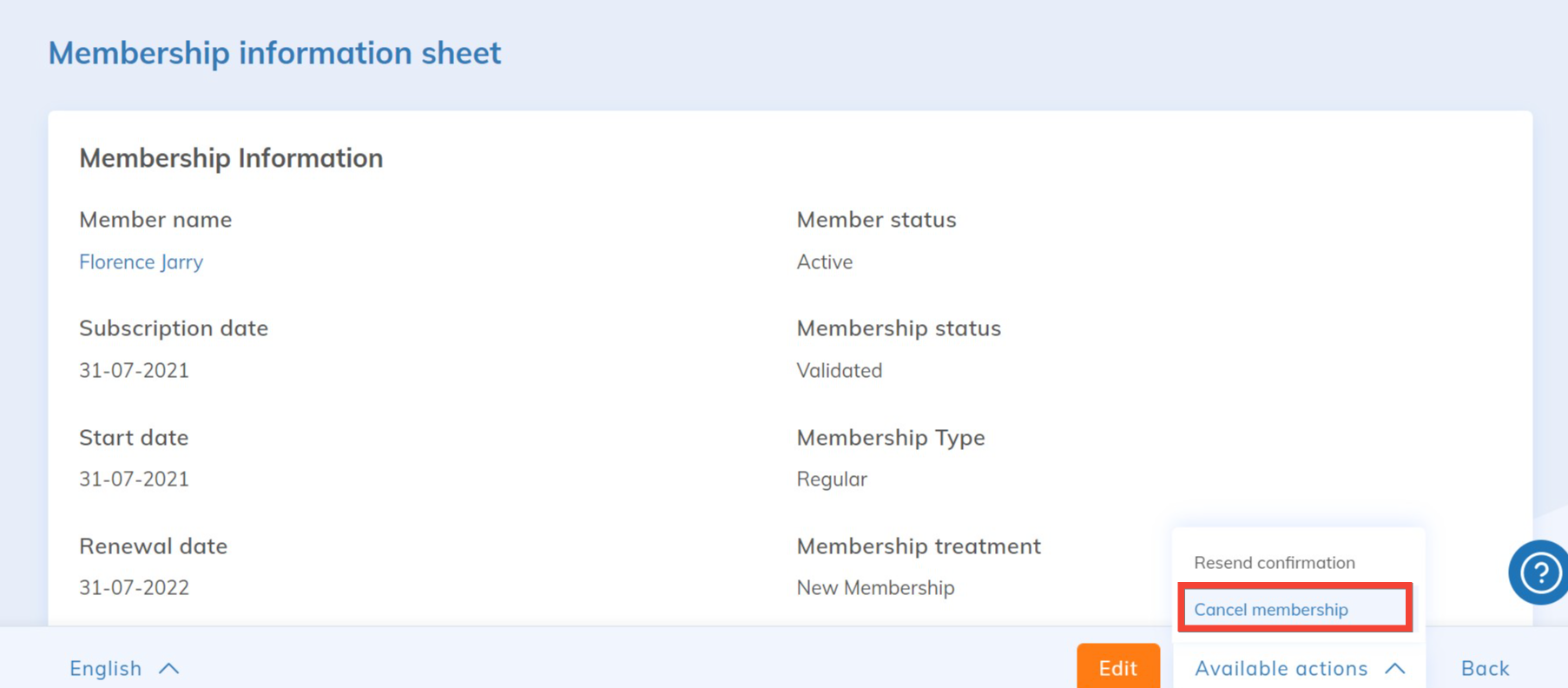 In tip mode
If you are in tip mode, you only have to confirm your refund by clicking on "Yes".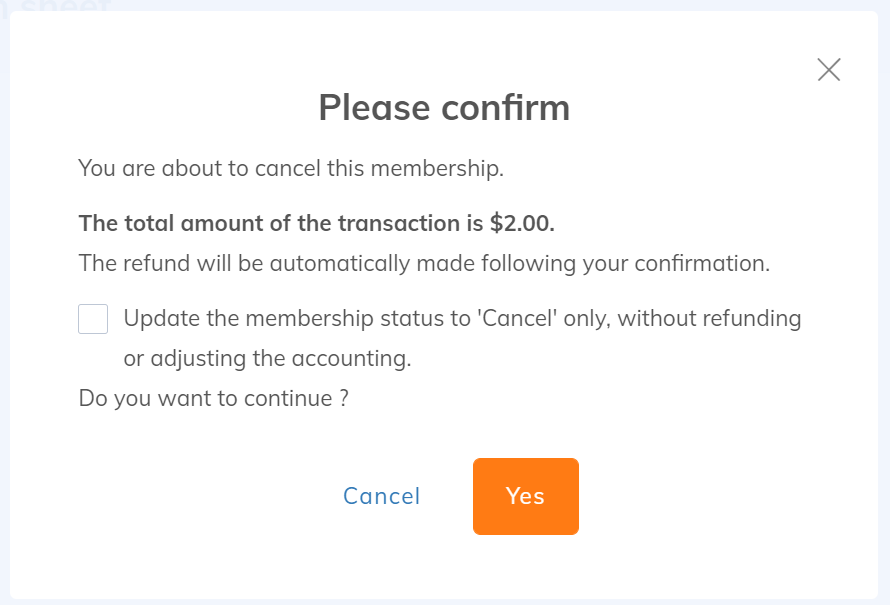 In commission mode
You choose the amount of the cancellation fee to be applied :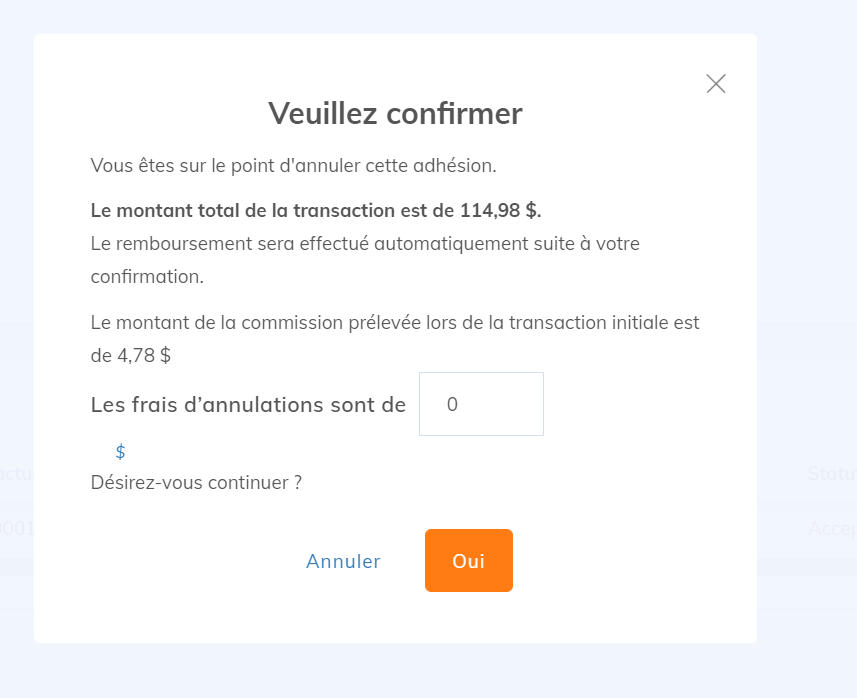 Accounting follow-up
The accounting entry is generated automatically when a refund is made, this is what it looks like :