One of your members registered for an event wishes to unregister for a free event? This member will be able to cancel his/her registration directly via his member section if he wishes to do so.
This allows you to track registrations and allow an autonomous management of the events.
How to proceed?
First of all, your member will need to log in and go to the member section of your Yapla website.
Once logged in, they will have a complete view of all the events they are registered for and will be able to make any necessary changes.

By clicking on "View details", the participant will have the option to cancel their registration and modify the information by clicking on the "Edit" button.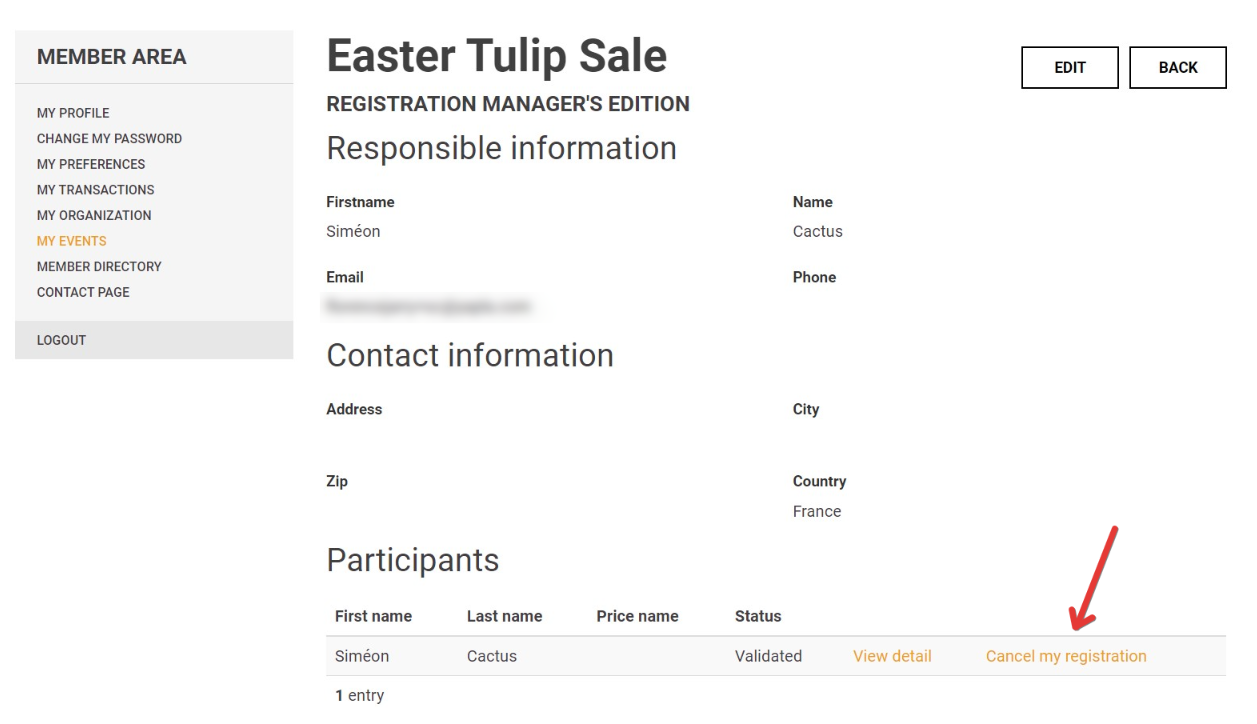 By cancelling his registration, the participant will be returned to the cancelled status in the list of your registrations.