It is possible with Yapla to market products via the Data application. Once the configuration of your objects is done, it is possible to create articles to promote them. These promotional articles displayed in Mosaic mode will allow you to show several products on the same page.
Create the promotion items
Create the category of articles
First of all, you will need to create a category for your articles. In the Website application Settings, choose the Categories tile.

Create a new category that will contain all your product items.

Create the articles
For each of your products, create an article in the Website application. Select the right category and introduce your product with a short text
Add an order button to your item
Select the word Order in your text and click on the link icon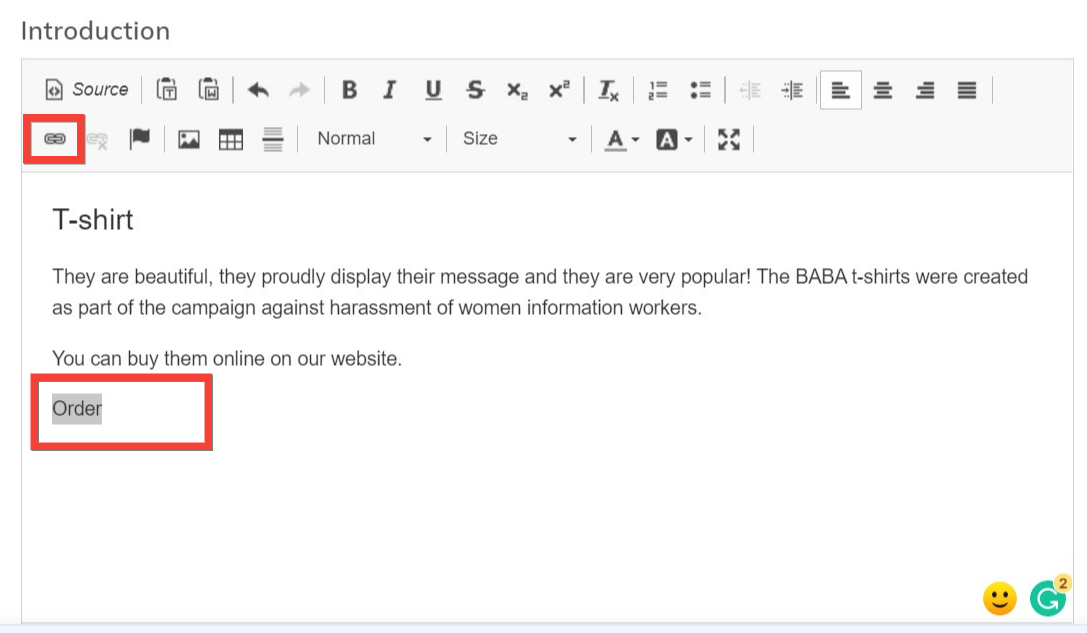 Enter the url of the page containing your product data form in the URL field.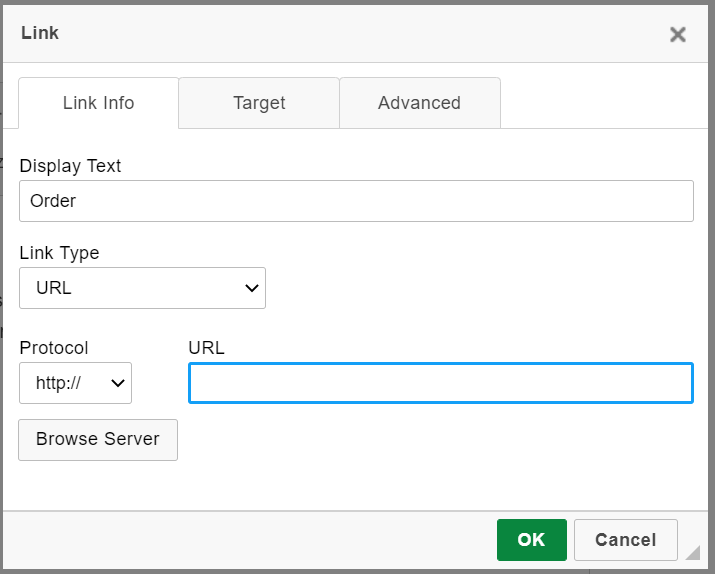 In the advanced features, add a < btn btn-primary > style class to make your word look like a button.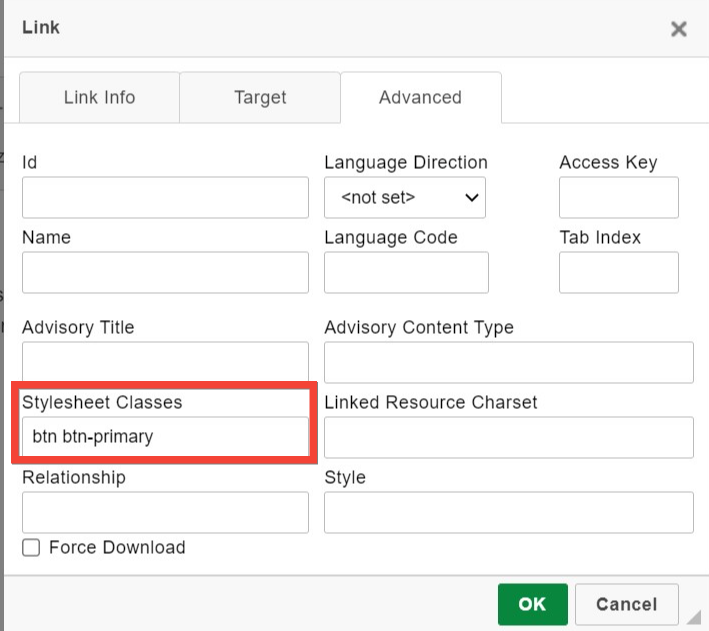 Save your article.
Integrate the articles into the website
On your website, select your page where you want to promote your articles. Then select an area and add the Featured Articles module. Configure the module according to your preferences and choose the category containing your product items.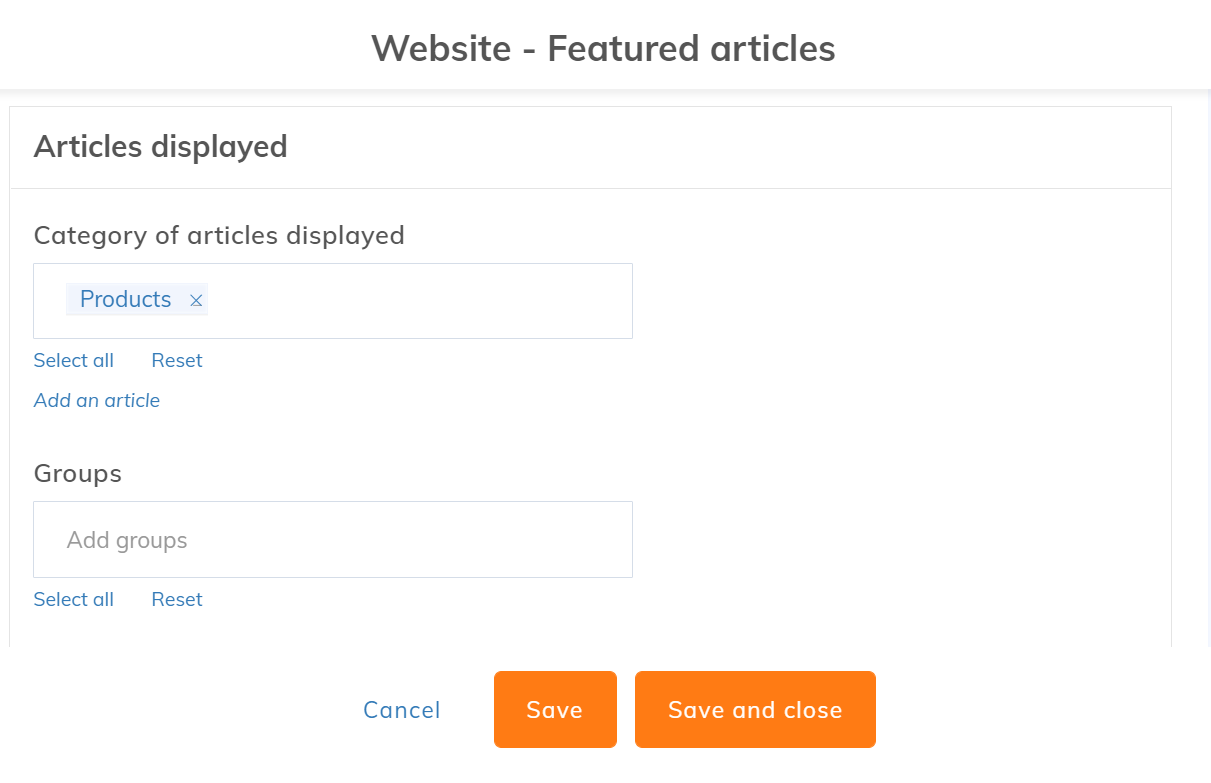 And that's it! Your items are now published and your users will be able to purchase your products via the Order button.
Go further
Add the purchase forms to the website
Once the configuration of your items is done, you must publish them on your website in order to start selling them.
There is no complete store in Yapla. However, several alternatives are possible. One of them is via the Data application. You can create objects with payment using forms containing prices.