Add purchase forms to the website
For each of your objects, create a new page on your website. You can make sure that the pages do not appear in the menu of your website in the page configuration. Thus, the page will only be accessible through the direct link (URL) of the page.

Select an area of your page and choose the "Entry form" module of the "Data" application.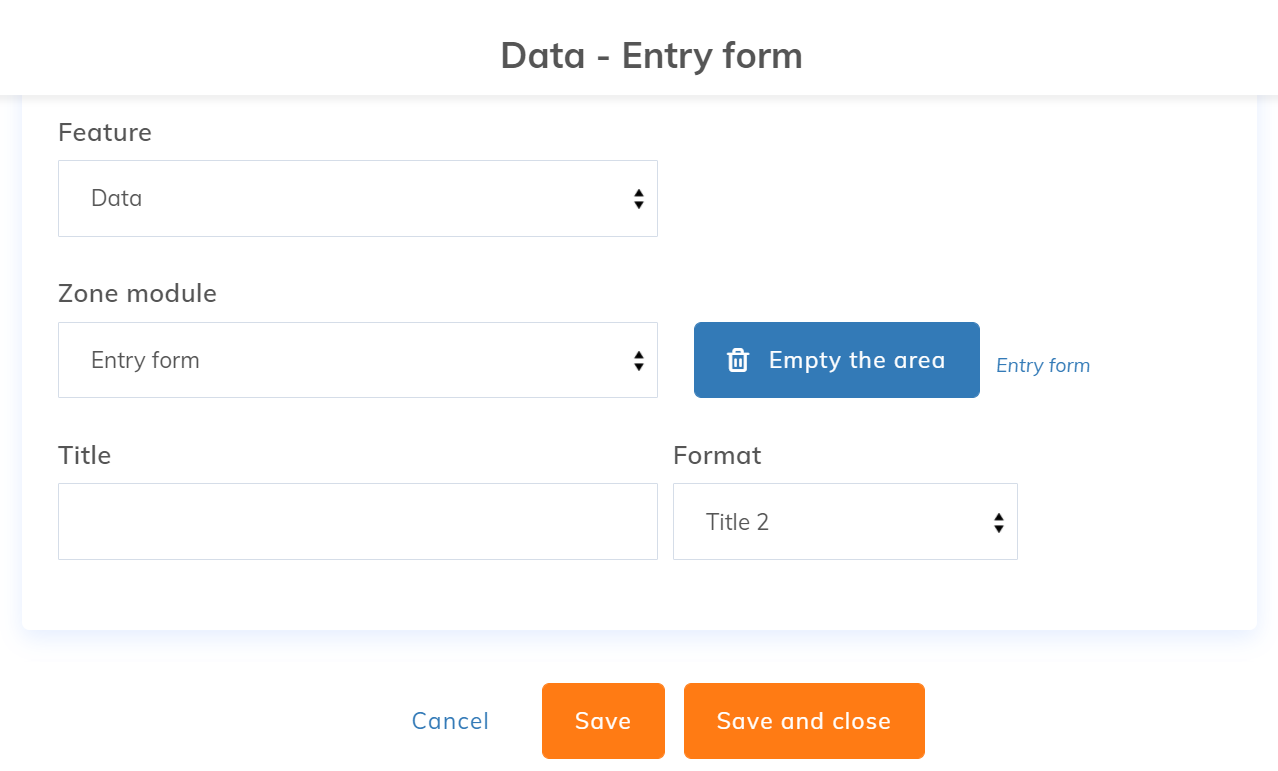 In the section "Form used", choose your object and the form you have configured.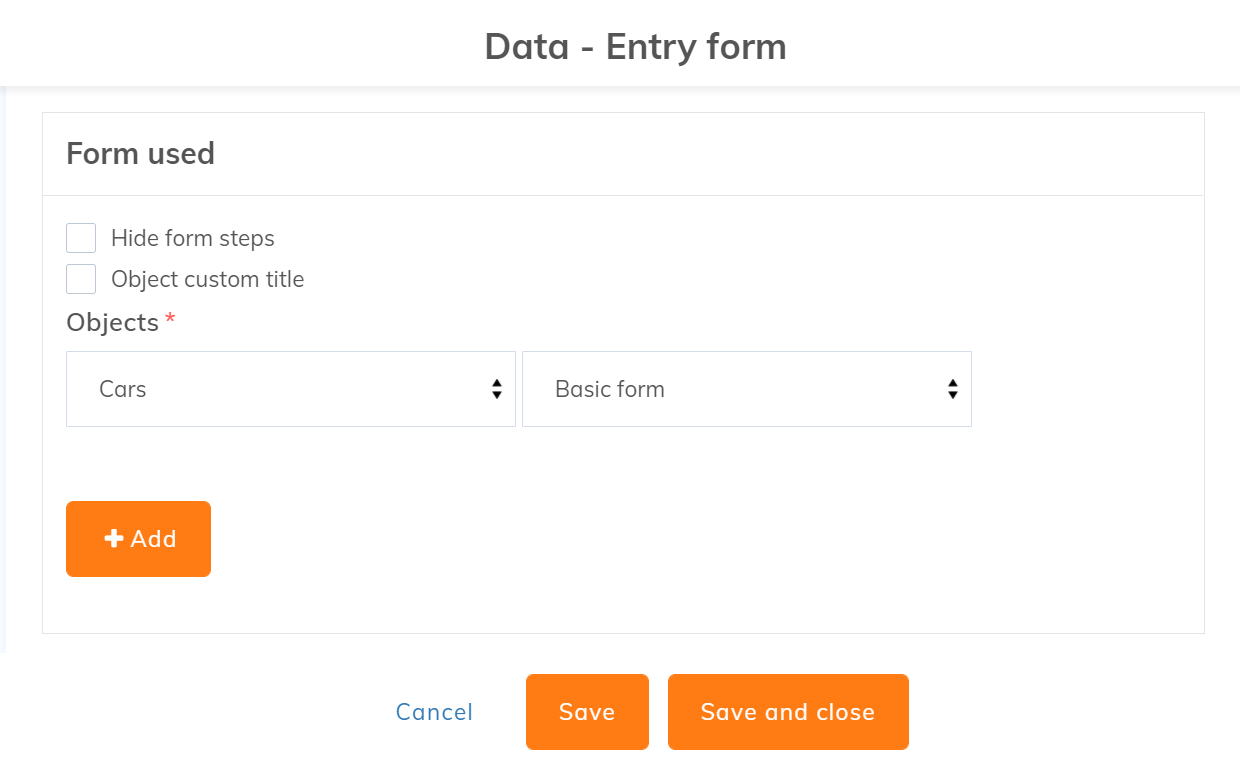 Click on "Save".
Repeat the process for all your products.