The text editor is used in the creation of articles, custom content and newsletters. You can add images to your texts using it.
Add an image
To add an image, place the cursor where the image is to be displayed and press the Image button

.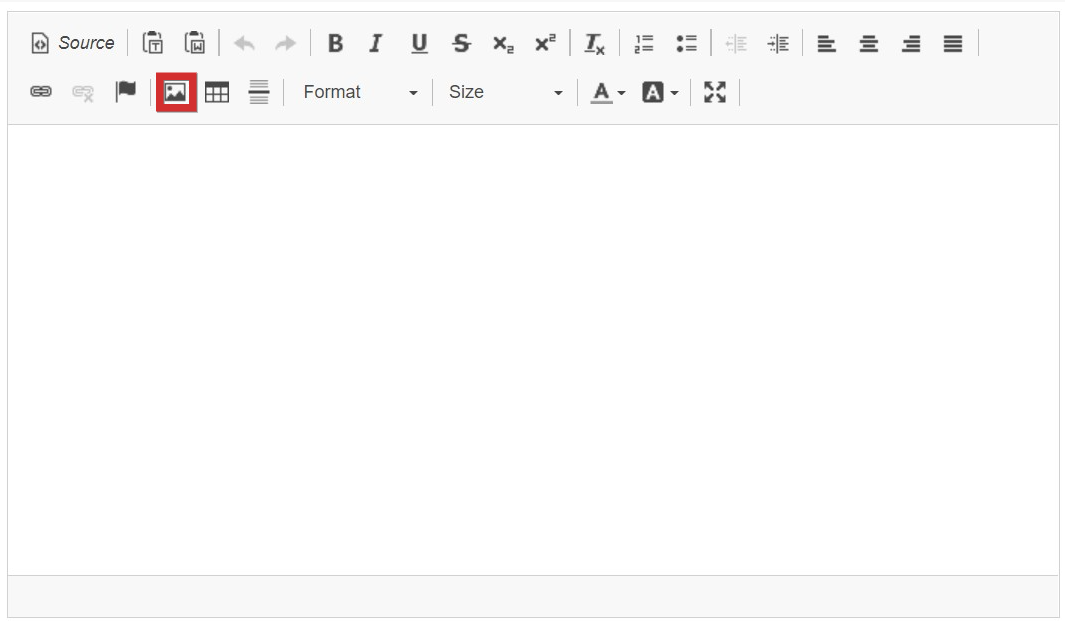 In the "Image Properties" menu, click "Browse Server". For the image to appear in emails or on the website, it must be present on a web server.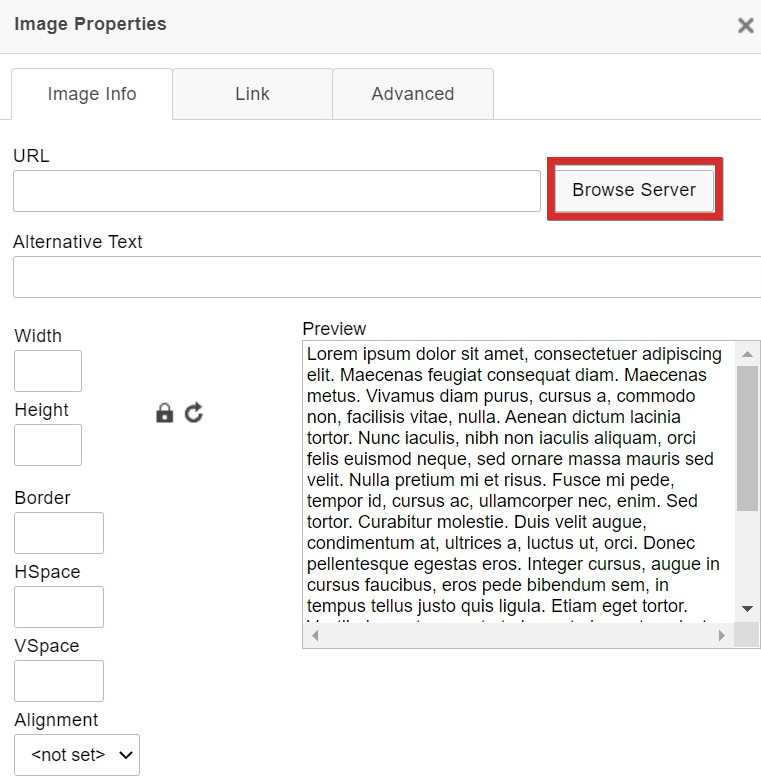 Images already present on the server and already used are visible in the "Images" tab. If you have never used any images, the folder is empty.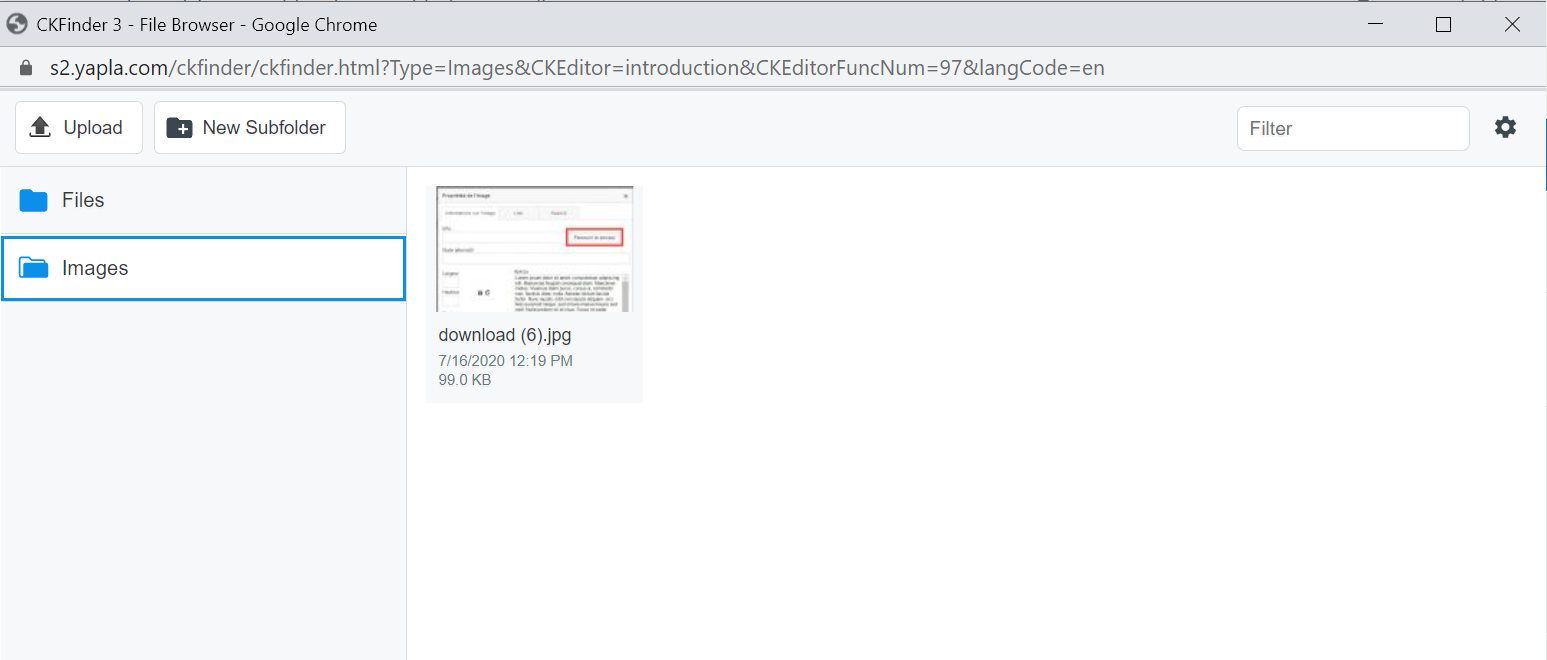 Click "Upload" to select the files you want to send to the server from your computer.

Select one of your files. Once sent, the file will appear on your server.

You can add and delete images in the server.
To include the image in your article, select the image and click "Choose". You can also double-click on the image.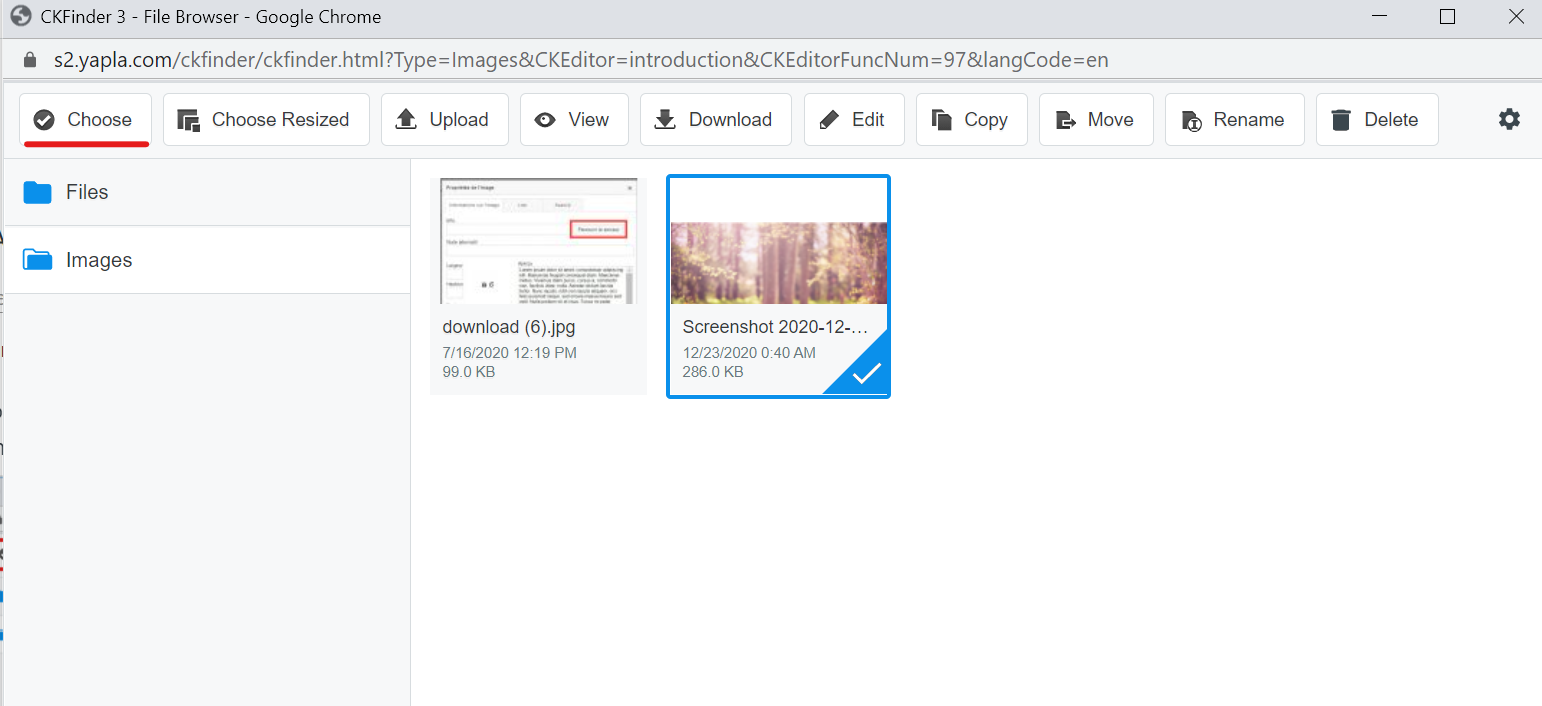 Then fill in the various fields associated with the image. The "Alternative Text" option allows you to display a text in case the image is not displayed. The "Alignment" option allows you to place the image to the left or right of the text.
The "Link" tab allows you to place a link directly on the image, without using the Link button in the editor.
When finished, click "Ok".