The Data application uses a precise vocabulary that needs to be understood if you want to use this application to its full potential and create your own custom database.
Data
Data is the name of the application, just like Members, Events, Website...
If you don't have the application in your main menu, activate it in the configuration of your account.
Object
The Data application can group several objects that are configured differently.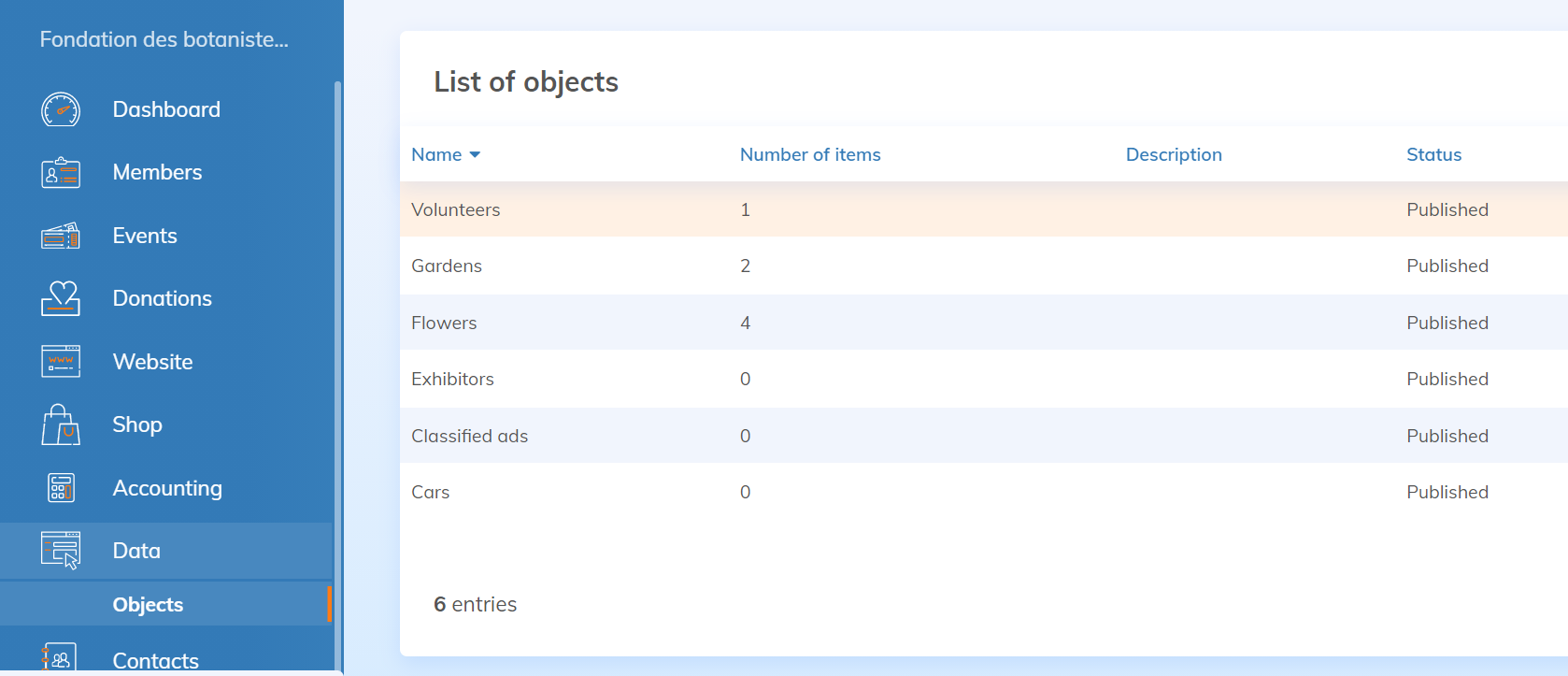 When you select an object, you access its menu where you can configure it and add elements.
Items
The items are the precise instances of the Objects. By clicking on the "Items" tile of your object, you access the list of elements of your object.
For example, in the Flowers object, you will find several elements of Flowers, i.e. 4 different flowers. All the items belong to the object and are under the same configuration.

The information of an element is visible through the form of the object.
Object type field
The object type field is a custom form field. You can integrate this field in a form of the Member or Contacts functionality or in a form of a particular object. This field is used to link elements to each other, or to members.

For example, you can link the items of the object flowers to different members, to find out who are the owners of each type of flowers.
Go further
How the object type field works
Understand in more depth how the object field works and how to configure it to link your items together or with members.
Create a customized database
Now that you are comfortable with the vocabulary, create your custom database, according to your needs.