The "Breadcrumb" module allows the automatic display of the path taken to get to the current page of your website. Their purpose is to give users a way to keep track of their location within web pages.
Here is an example of a breadcrumb:

The Breadcrumb can be configured in two different modules: Menu and Breadcrumb.
Configuring the breadcrumb in the Menu module
The breadcrumb is usually configured in the master page of your website, so that the module can be displayed on several pages of your web site.
If you wish to group the breadcrumb in the menu, you must configure a zone of your website and add the Menu module under the Website feature.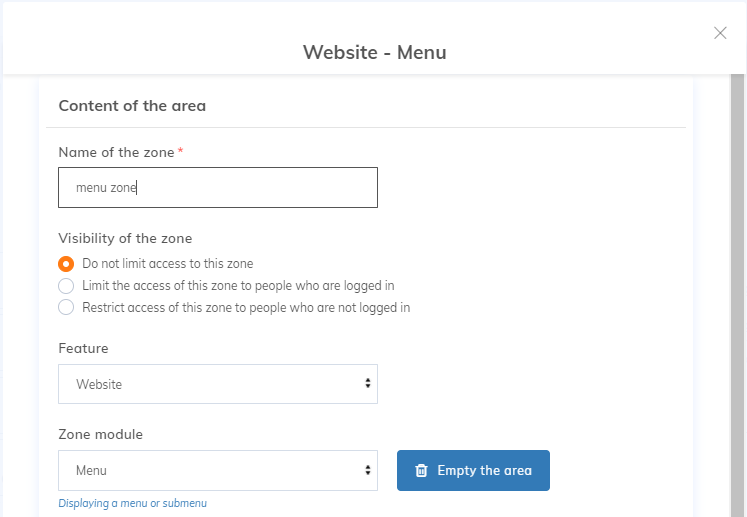 Then, check the box Enable Breadcrumb.

There are 3 parameters in the breadcrumb section:
Show Page Separator - Displays pages that are page separators (See: Creating an internal web page)
Home page - The breadcrumb trail will always be preceded by the link to the home page.
Last element- Displays the current page as well
Configuring the Breadcrumb in the Breadcrumb module
If you wish to have the Breadcrumb in its own zone, you must configure a zone of your website to add the Breadcrumb module to it.