You have the ability to disable the sending of automated communications from the "Members" application. This option may be useful when changing membership or if a member contacts you to stop receiving automated messages related to their membership.
To do this, once in the member's profile you must click on the "Parameters" menu.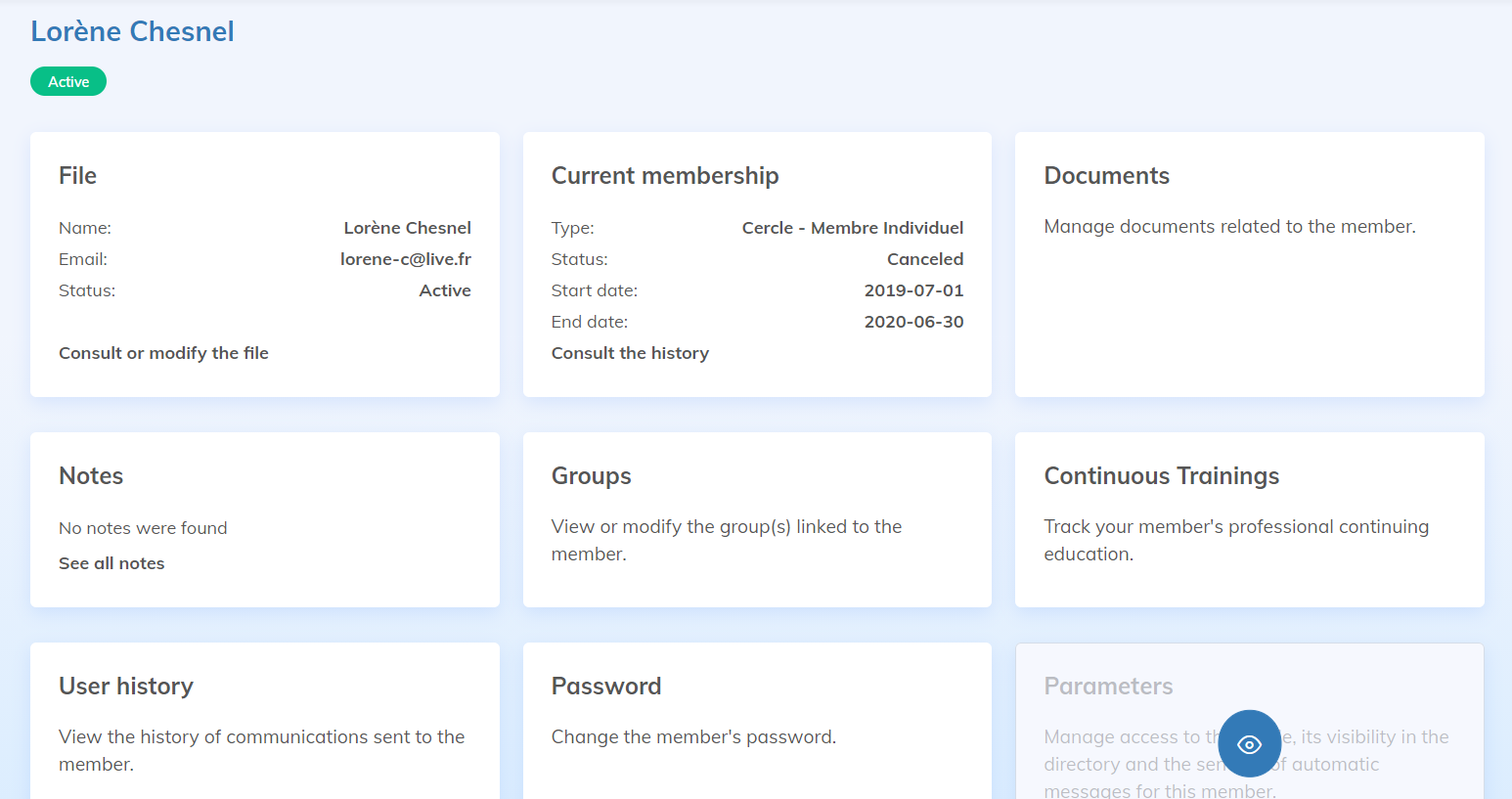 Then, you must check the box "Disable sending automatic email to this member".

To reactivate a member's communications, simply uncheck the box mentioned above.
Please note that if you disable automated communications for a member, none of the communications present in the "Member" section of the List of automatic communications will be sent to him/her, not even the password reset email.