There is no complete store in Yapla. However, several alternatives are possible. One of them is via the Data application. You can create objects with payment using forms containing prices.
The procedure is done in several steps, using the Data and Website applications.
Create the purchase forms
Start by creating your purchase forms for your different products in the Data application.
Create the objects
In the Data application, add an object for each type of product.

Create the prices
In the configuration of your object, choose the Price tile.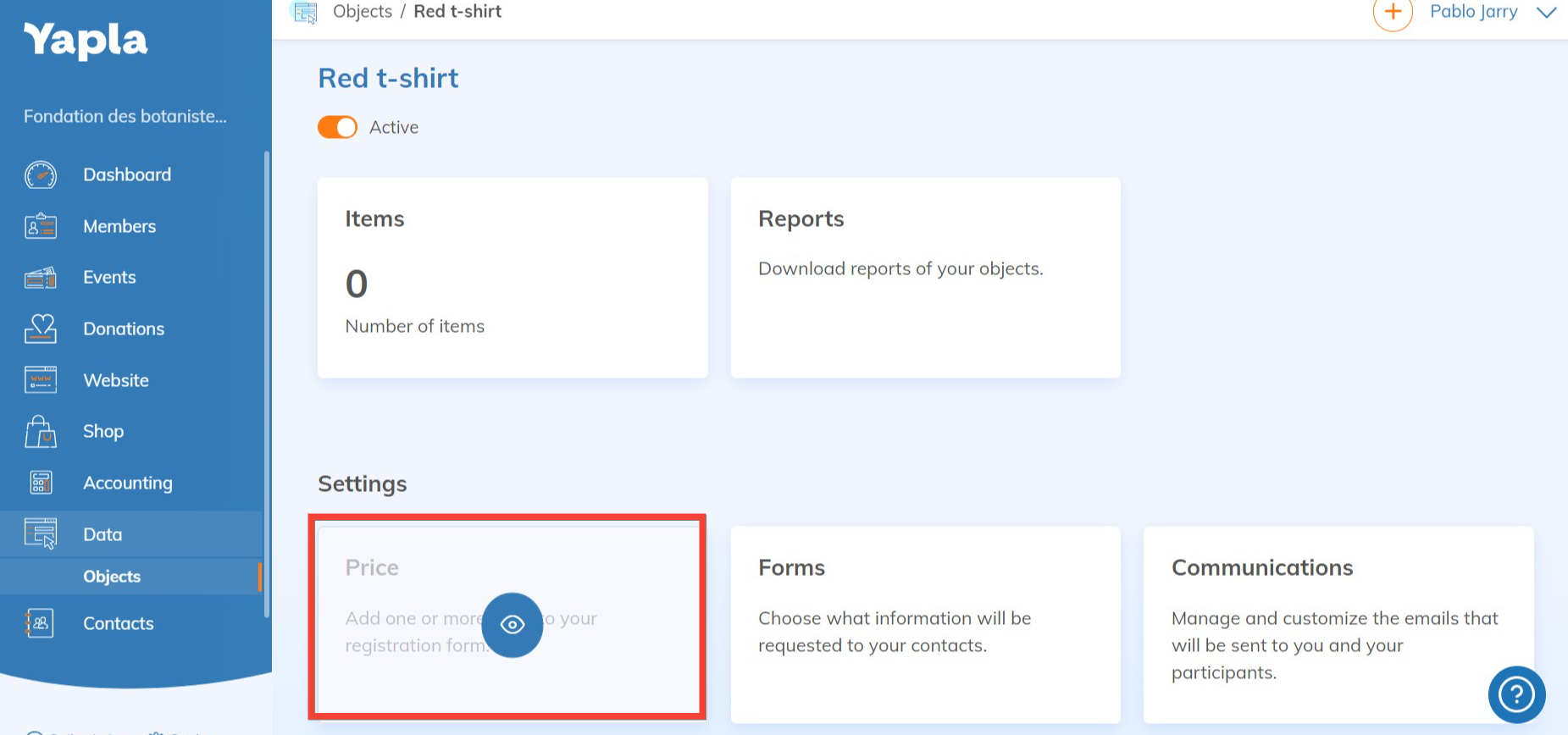 Add the rates of your choice. You can use the prices to create, for example, a choice of sizes or colors.

Create the forms
Still in the configuration of your object, select the Forms tile.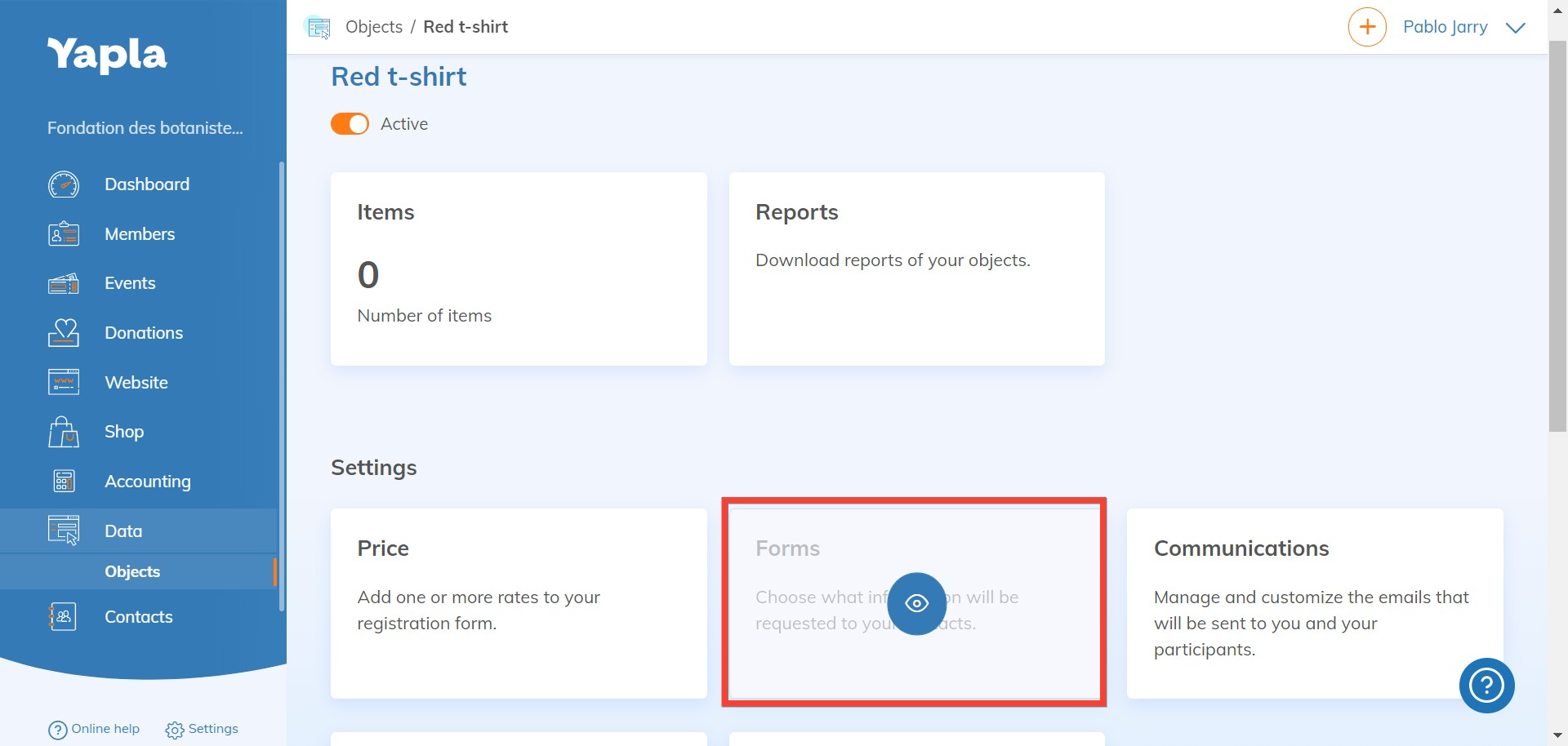 Create the form that will be used to collect information from your buyers. Choose which fields are mandatory. You can create custom fields according to your needs.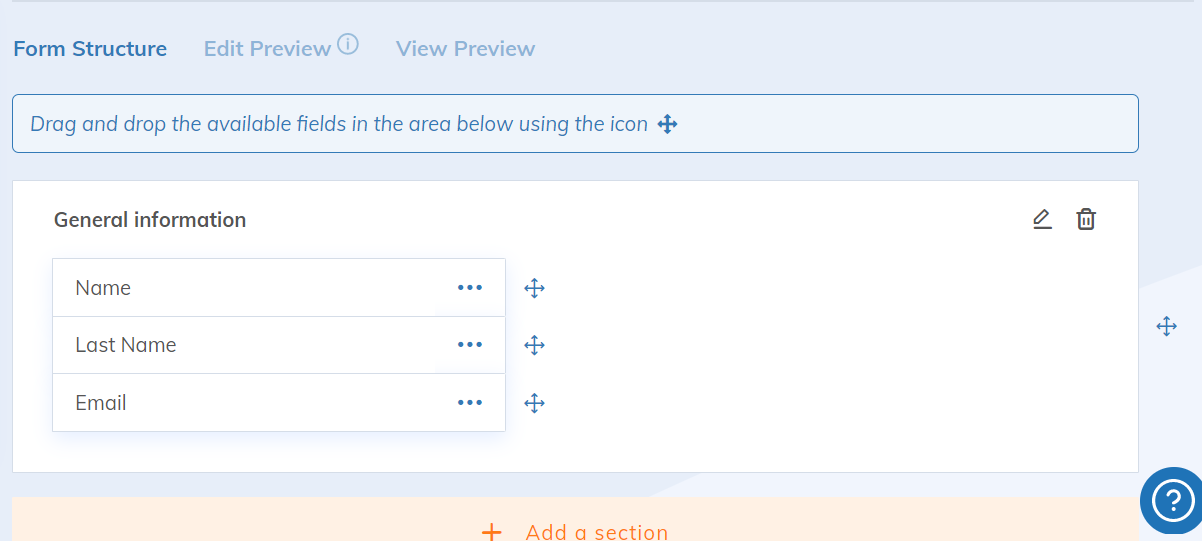 Add the Payment workflow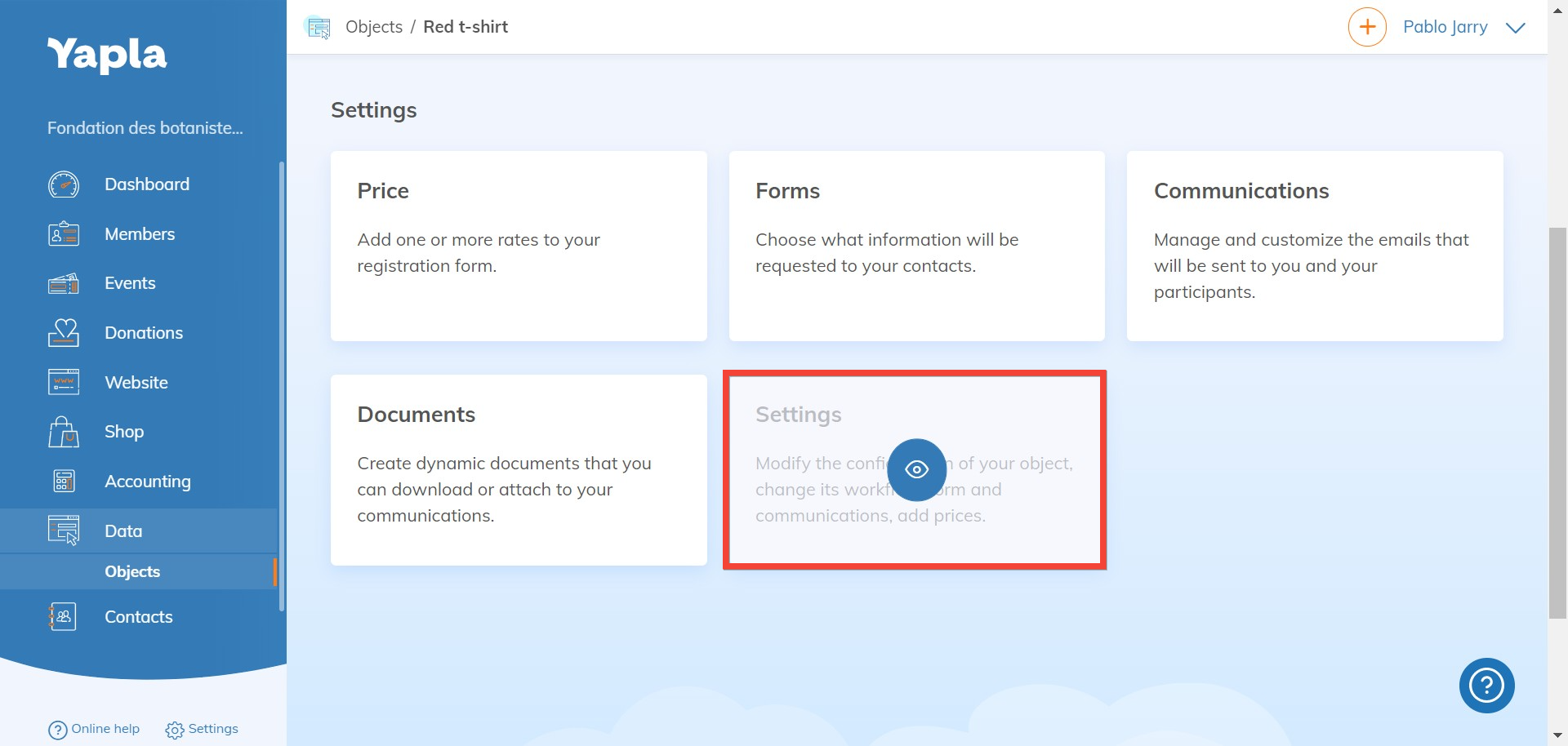 In Settings, select the Workflow sub-menu to add the Payment workflow to your object.

This workflow will allow you to have different statuses, such as Transaction completed, pending payment, etc...
Create an automatic communication
At the time of purchase, you have the possibility to automatically send a communication to thank the person for his purchase or to send him additional information. To do this, create a new communication with the status Transaction completed.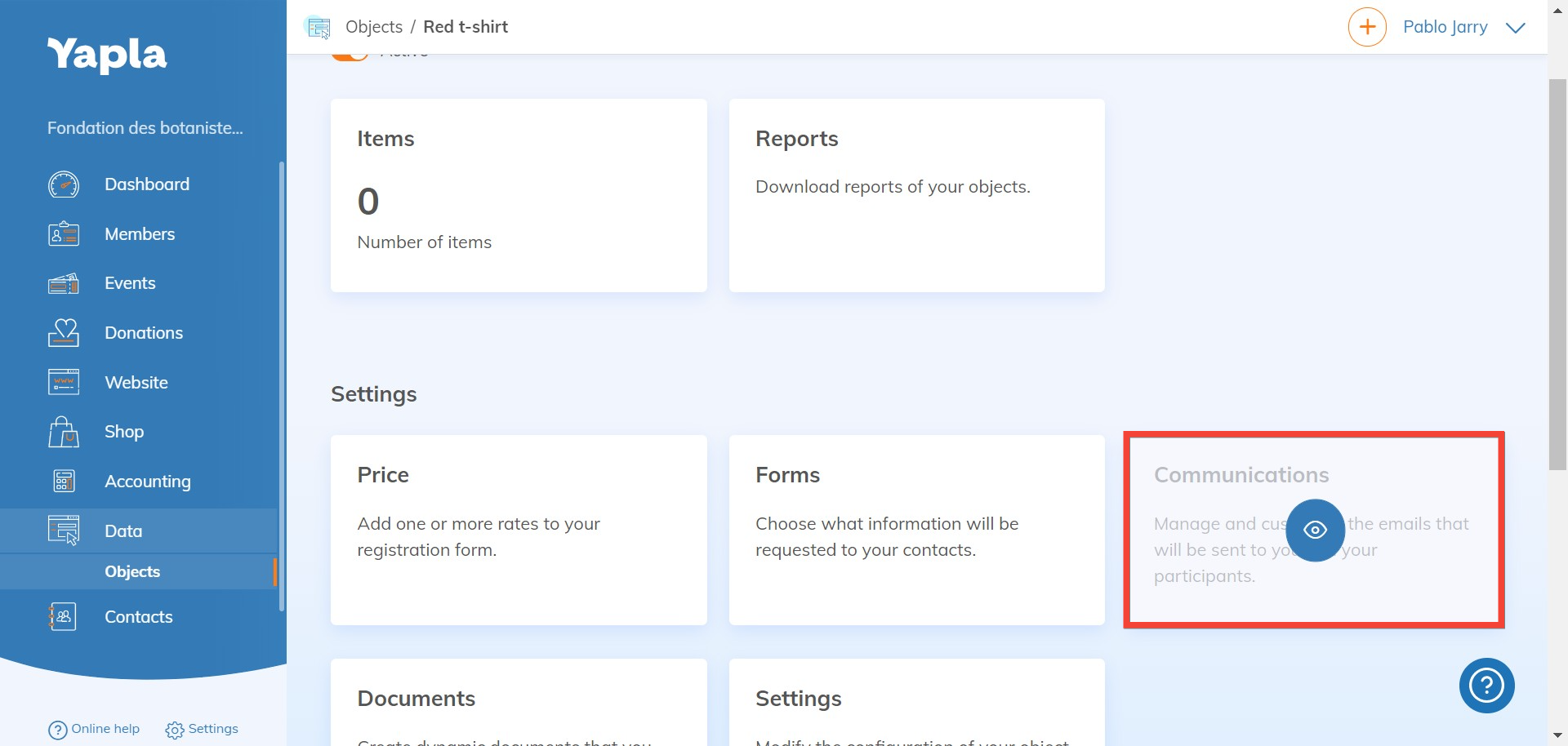 That's it! Your item is now ready. All you need to do is publish your form on your website.
If you have several products to sell, create your different objects in the same way. Use the Duplicate function if you want to keep the same forms and prices for your different items. All you have to do is change the title.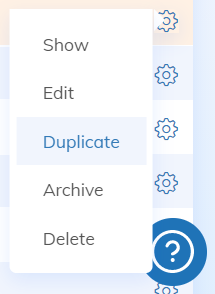 Good to know
Purchases made with the Data feature are not refundable. The invoice cannot be cancelled.
This feature works for one product at a time. It is not possible to purchase multiple products at the same time.


Go further...
Add purchase forms to the website
Once the configuration of your items is done, you must publish them on your website in order to start selling them.
If you sell several products on your website, it is possible to create articles to promote them. These articles in Mosaic mode will allow you to display several products on the same page.
Add rates to your objects with limited quantities, if needed.