After opening your new free Yapla account, you can easily activate a paid plan so that you can do more with the platform. You can configure your billing directly in the Yapla platform.
Where to activate your plan and configure your billing information
First go into your account Settings.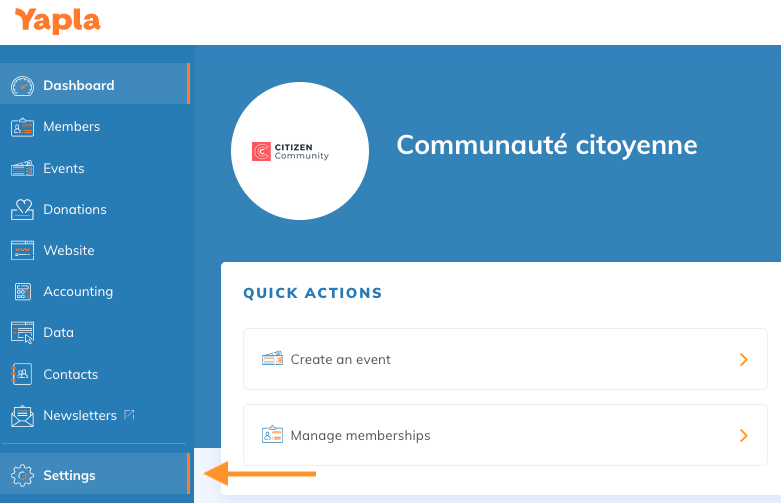 Activate a plan
Select Prices from the settings page. Discover Yapla's different plans and choose the one that best meets your needs.
This page also shows you your current plan and allows you to compare the different options. Learn more about Yapla's different plans here.
Once you've selected your plan, click on Enable this offer. You must enter your payment details in order to activate your new plan.
Configure your billing information
When activating a new plan, you will be redirected to the billing contact page.
Complete the billing contact information and billing address. Note that you can enter two email addresses.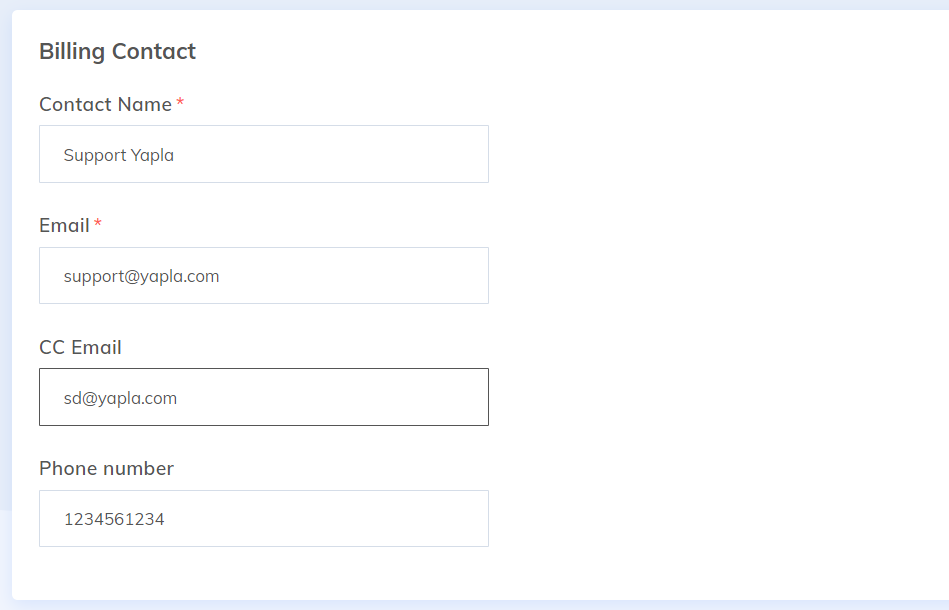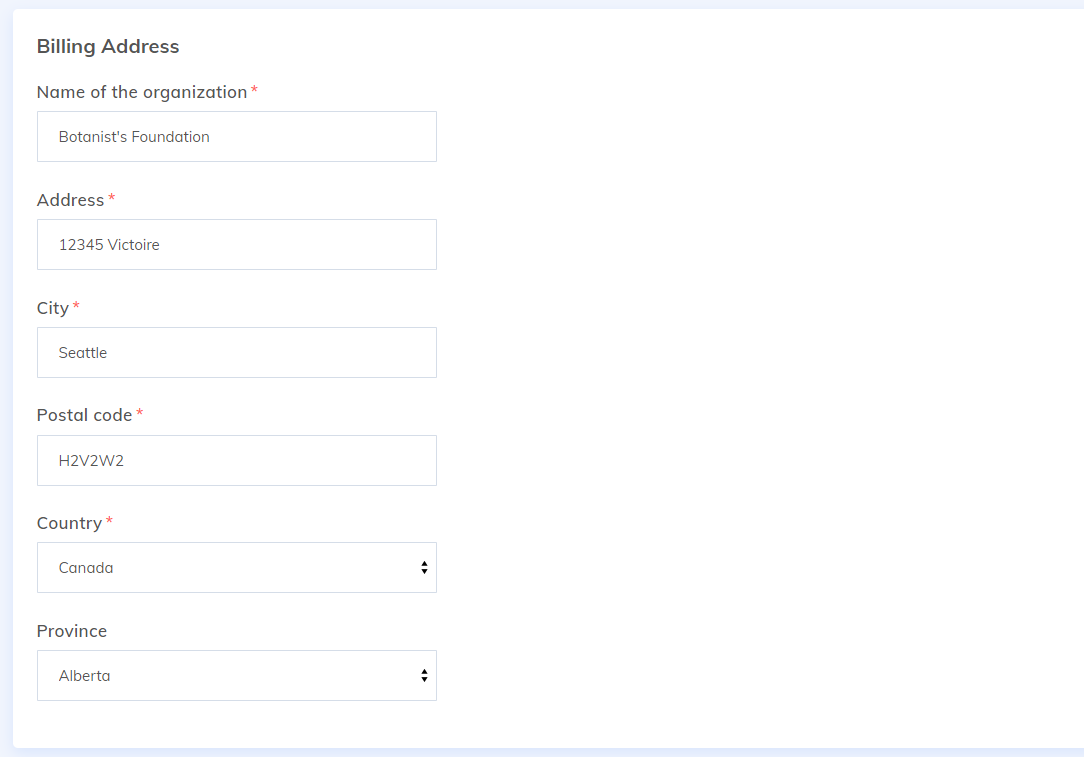 Once you've completed the billing information, click on the Next step button and enter your credit card information for payments.
Yapla only bills on a monthly basis. To give you complete freedom, it is not possible to pay for a full year.

Then click on Save.
Your new plan will be activated immediately.

Modify your billing information
You can modify your billing information at any time from the Billing tile in your account Settings.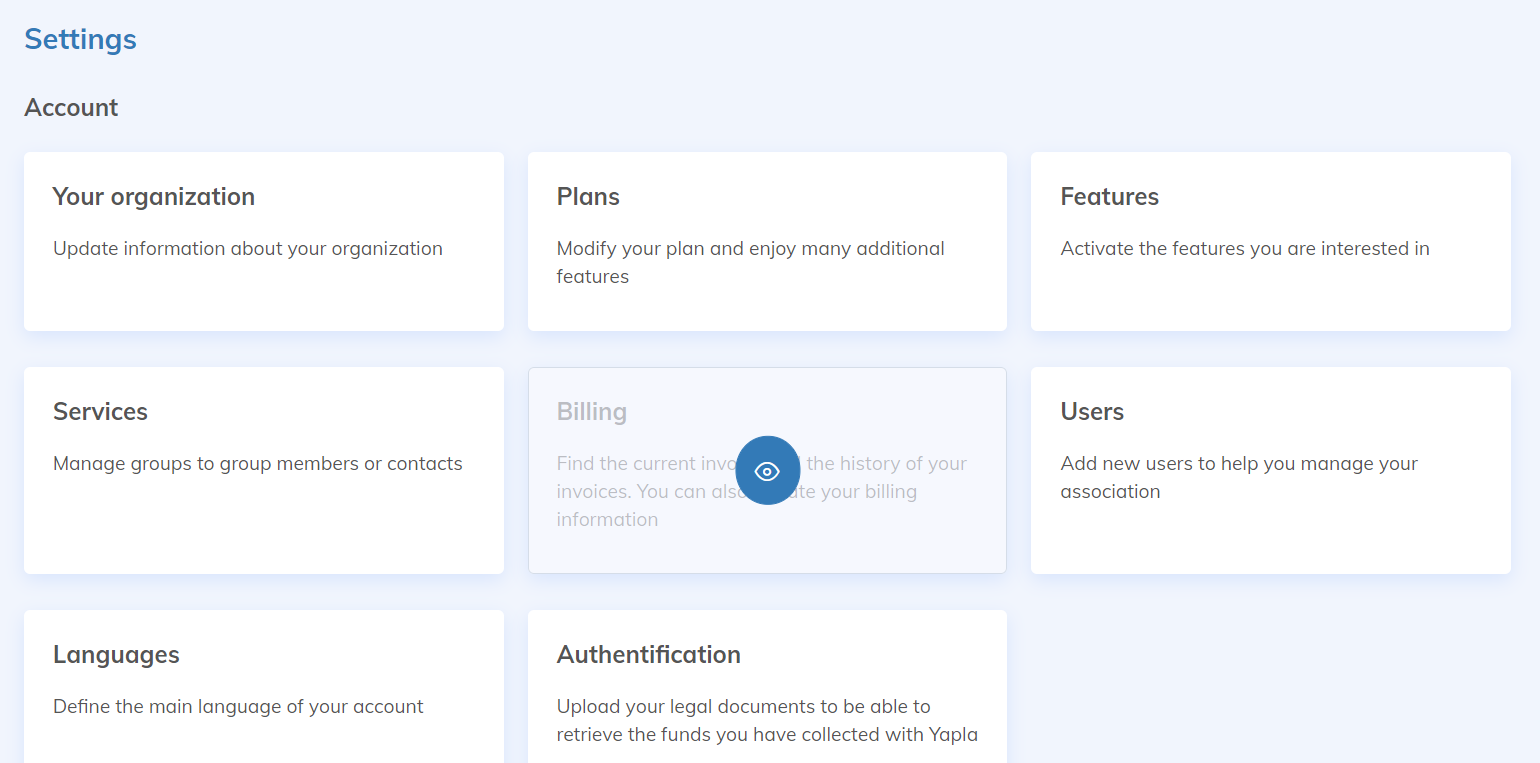 Change your contact information or billing address under the tab Contact and billing address.

You can also update your credit card information under the tab Payment information.

View invoices online
Once you've entered your billing and credit card information, you can view your invoices online.
Go to the Billing tile in your account Settings.

You will see the date of your next payment and an overview of the current month.



You can also view past invoices and payments. Click on the line to see the detailed invoice.
Printing invoices
When viewing the detailed invoice, click on Download and open the PDF to print it
Paying invoices
The amount on each invoice is debited from the credit card linked to the account on the first of each month.