You can close your account at any time. It is important to understand that closing an account is final and that all data is destroyed. You cannot close or temporarily suspend your account.
Accounts cannot be closed by the Yapla Customer Success Team. Only Yapla account administrators, you, customers, can close your account.
To close your account, follow these steps:
Go to Settings. The icon is located under the main menu on the left at the bottom of your screen.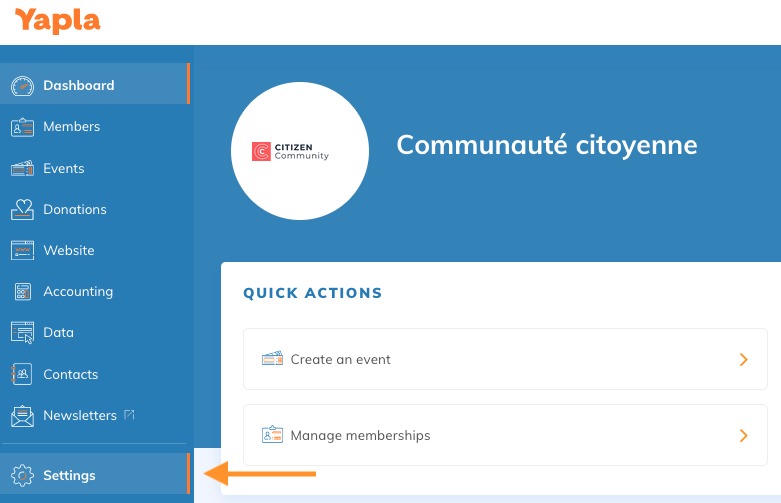 Click on the Billing tile.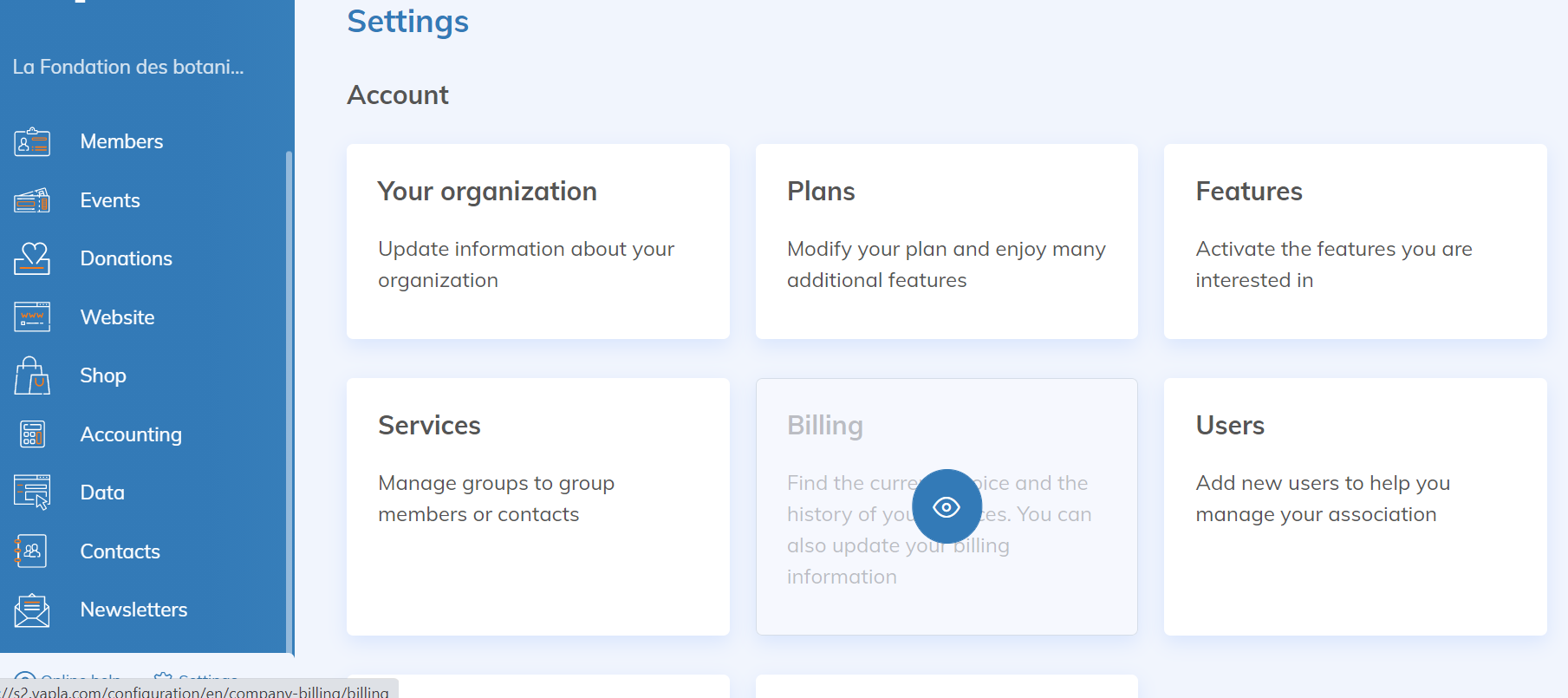 Click on the Closure of account tab.

This action is irreversible. Read carefully the alerts and messages.

Help us improve Yapla. Knowing the reason for closing your account is important to us.

This is the last step, you must confirm the closure of your account by entering your password.