Yapla Members allows you to manage organizations. The "Organization" option allows you to group several members under the same membership.
By default, the "Organization" option is not activated, it must be enabled on your Yapla Platform.

The list of your organizations can be found in the "Organization" tab of the Members Application.
To add an organization, click on the button :

To view an organization's information sheet, click on one of your member organizations.
Organizations can operate in different ways to meet different needs, depending on the case, membership renewal is done differently :
Organization of individual members
An organization may group together members with individual memberships. Members can be added and removed from the organization by an administrator. Memberships are independent and the organization does not have a representative.
To add a new member to the organization, click on the "Add member" button, you will have to complete the form and add a membership.
To select an existing member, click on the "Select an existing member" button, you will then be able to search through your membership database. You can add one or more people by selecting them.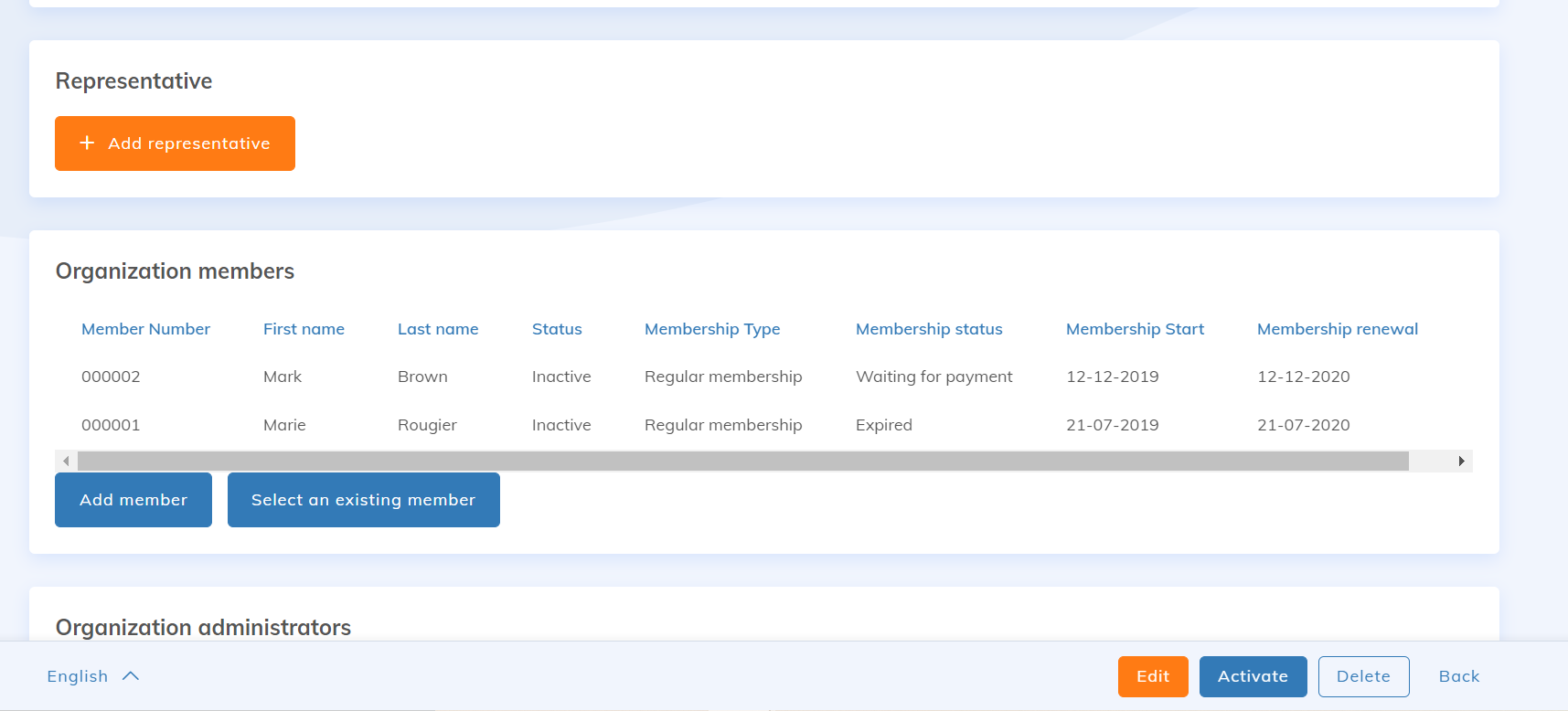 Organization of delegate members
An organization can also operate by Organization type memberships, i.e. "Representatives" or "Delegates". In this case, several members are attached to the same membership, that of the Representative.
Representative status
The organization representative is at the same time representative, member and director of the organization. He or she is usually responsible for paying membership fees and managing other members of the organization.
Representatives are your main contacts in the organization: they are responsible for the organization's membership and renewal process, paying fees, and updating the organization's information.
Delegate status
Delegates are individuals from the member organization who enjoy the benefits of membership, without having gone through the membership process. For example, they get discounts on your services, can register for events for free, etc. Usually the delegates' membership is therefore free, since it is the representative who pays for the member organization.
However, it is possible to add fees to a delegate's membership.