Yapla allows you to completely delete your member base. This function consists of removing all the members of your database, as well as the associated payments, invoices and accounts. Be careful, this action is irreversible.
This feature can be useful if you have done some testing with the Member Import wizard and want to start again from scratch.
Where to remove members?
In the Member Settings, choose Mass Suppression in the Wizards section.

Mass Suppression of members
Click on the Delete the member base button.

To avoid errors, confirm the deletion by entering your password.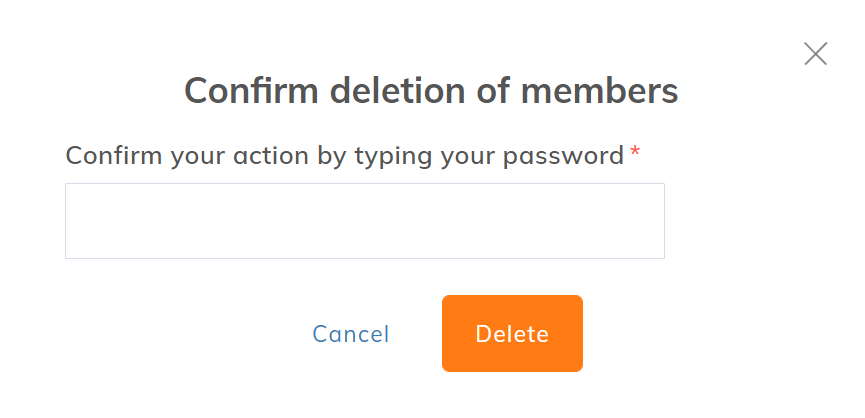 The procedure may take a few minutes. Once completed, your members are all deleted.
Go further
Massively import members
Easily import or update all your members with the import wizard.
For more information, please see the full article at the following link:
Import and update members with the import wizard
Frequently asked questions
How to delete a single member?
Yapla does not offer the possibility of deleting an existing member, in order to avoid irreversible errors.
However, you can turn to other alternatives that allow removing a single member from the members list and streamlining your searches:
Archiving a member allows you to deactivate them by changing their status. You can then filter your searches so that archived members are not included.
To archive a member, access its file and click Archive in the bottom bar:

This action is reversible and you can Activate a member again at any time.
Edit a member

If you have just created a member and have made a mistake, rather than deleting a member, you can easily edit their record by creating another member.
Be careful to check current memberships, registrations and donations before going forward with editing!