Administrators of organizations can manage their organization by adding and removing members. They can also renew the memberships of other members and make payments.
Learn first how to add administrators to an organization.
If it is already done, administrators, once logged in to the Member Area, can manage their organization from the "My Organization" page...

From this page, the administrator can perform several actions:
Edit the organization's informations
By clicking on

, the administrator can change the general information of the organization. He will only have to fill in the form provided for this purpose and click on

.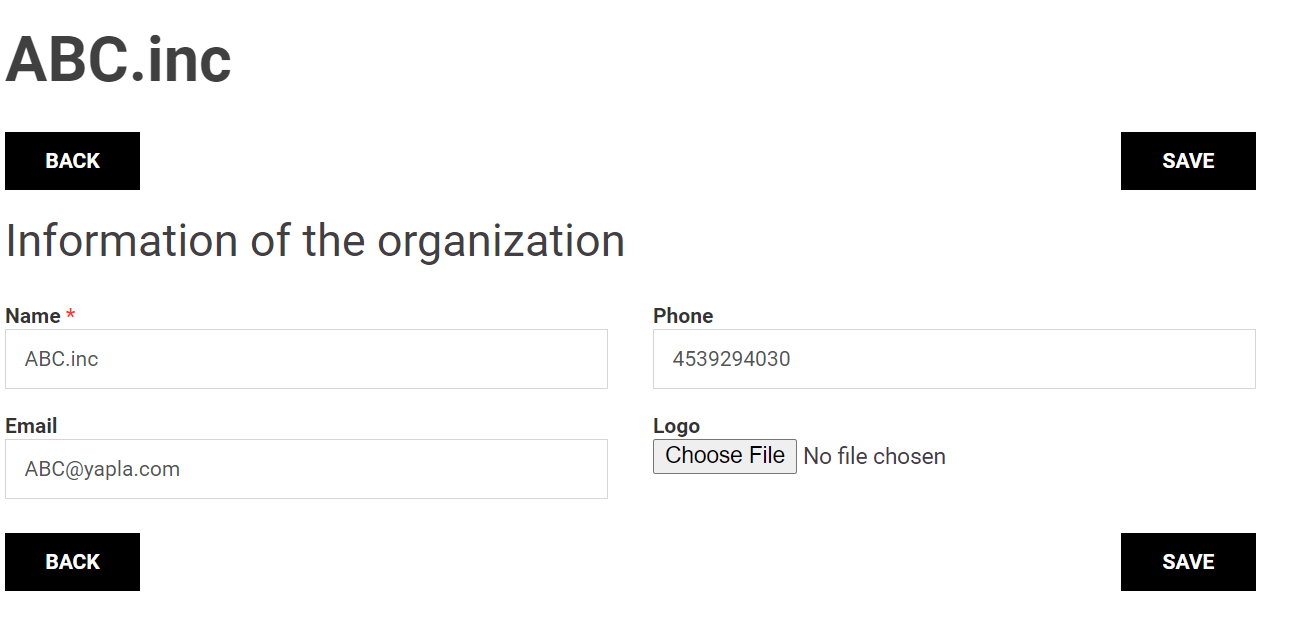 Add a member
The administrator can view the list of members of his organization as well as the list of administrators. He can also add administrators from this list.
To add a member, simply click on

and complete the membership form that is displayed.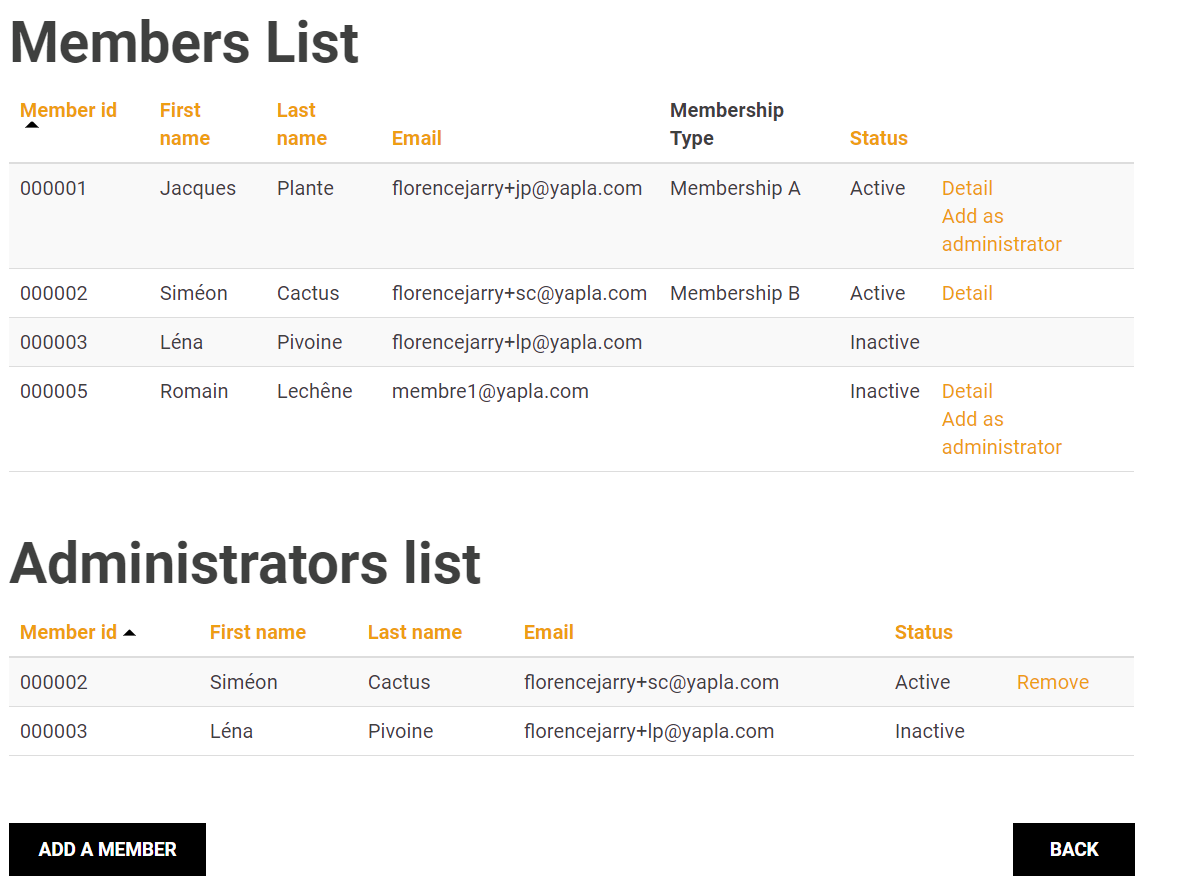 Modify the profile of a member of his organization
You can allow administrators to modify the profile of the members of their organization by checking the box provided for this purpose in the configuration of the Members Area module.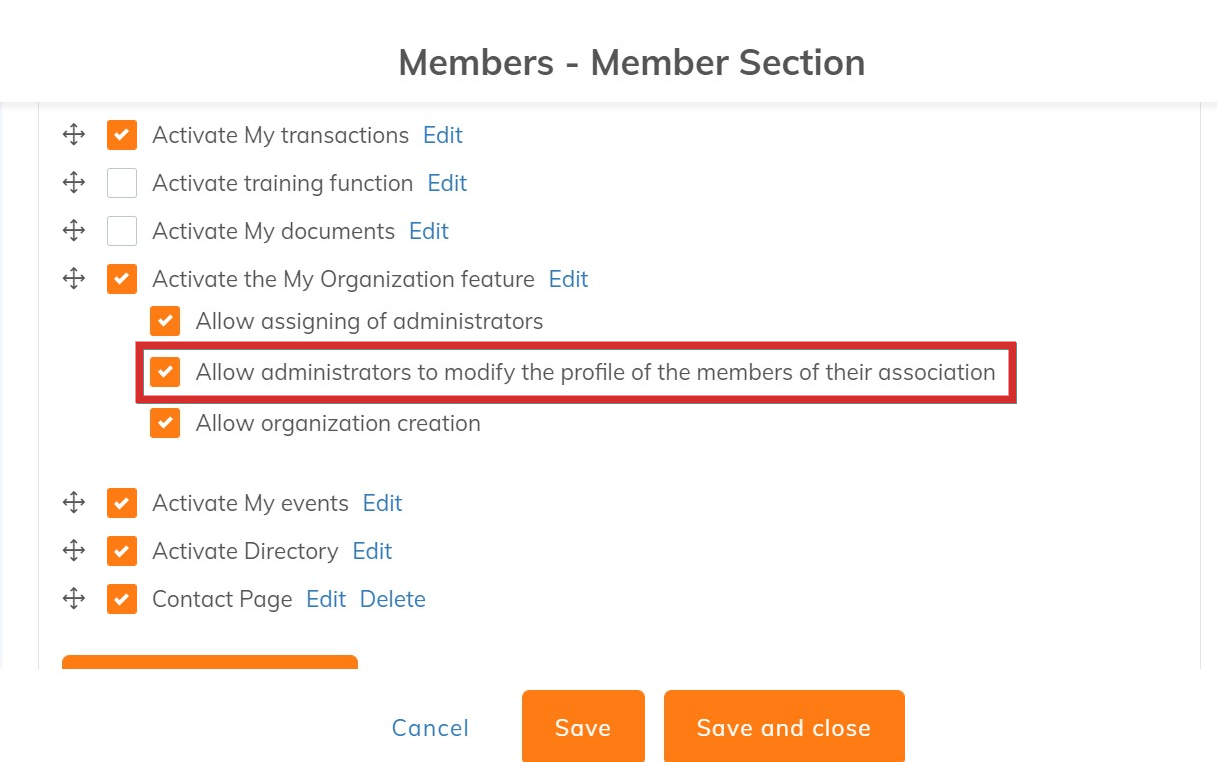 Once the option is activated, the administrator can go to the list of members of his organization and select one of its members by clicking on "Detail".

Then, he can modify the information in the member's file.

He can also view the member's membership history.

By clicking on "View memberships", the administrator can also renew the member's membership.

Removing a member from his organization
A director may also remove a member from his or her organization.
To do so, he must display the details of the member in question, from the list of members of his organization.

He must then click on "Remove from organization" at the bottom of the page.

A confirmation message will be displayed. Withdrawing a member from an organization involves cancelling their membership and deactivating that member.

Learn more about removing a member from a membership.