Users of your Yapla account can manage your members' passwords. Your members can also change their password themselves if they have forgotten it or if they want to change it from their Member Section.
Change password through the Member Section
This procedure requires the member to know their current password and simply wants to change it. Indeed, to access his space, the member must have logged in using his password.
You can allow your members to change their password by activating the function provided for this purpose in the configuration of the Member Section module of your website. To do so, check the "Change my password" box in the Activating functions of the member area section. Click on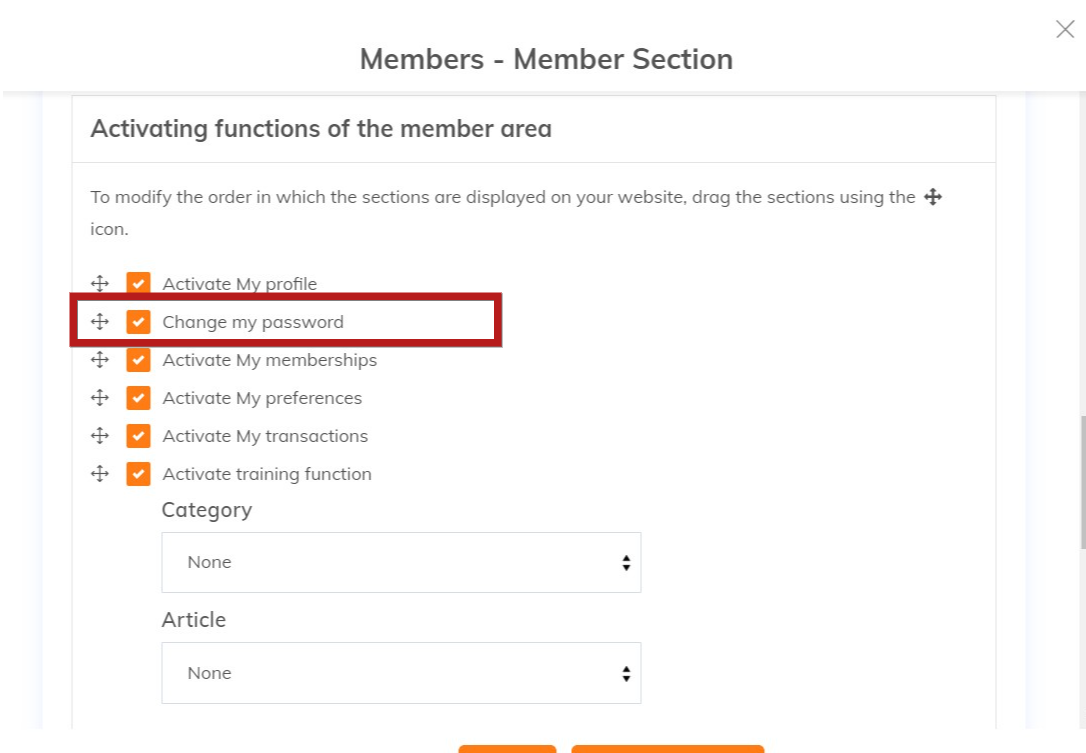 Once this feature is enabled, all logged-in members can access the Change My Password page. They can create a new password at any time. This procedure requires you to enter and therefore know the current password.

Reset a Forgotten Password
It is also possible that your member has forgotten his password. He will therefore not be able to change his password via the Member Section.
To change a forgotten password, the member can simply click on "Password reset" on the Login module of your website.

A password reset email will be sent to the member.

Your member will receive a link that will allow him to change his password. This link is valid for 2 hours. This new password must be different from the previous one. Once the password has been changed, the member will be redirected to the Login module where he will be able to login with his new password.