This feature allows organization representatives to create memberships for their delegate members as soon as the main membership (the representative's) is created.
Configure the feature
Activate the identification of delegate members
For your members to be able to identify delegate members in their members' area, you must first activate it in Yapla.
In the "Members" application, go to the "Settings" menu, then click on "Membership Types".
Create or click on a membership type to access the configuration.
In the standard membership step, once you have selected the type "Organization" and then "Organization Representative", check the box "Allow the management of delegates during registration".
This manipulation will have to be repeated in each of the delegate-type memberships.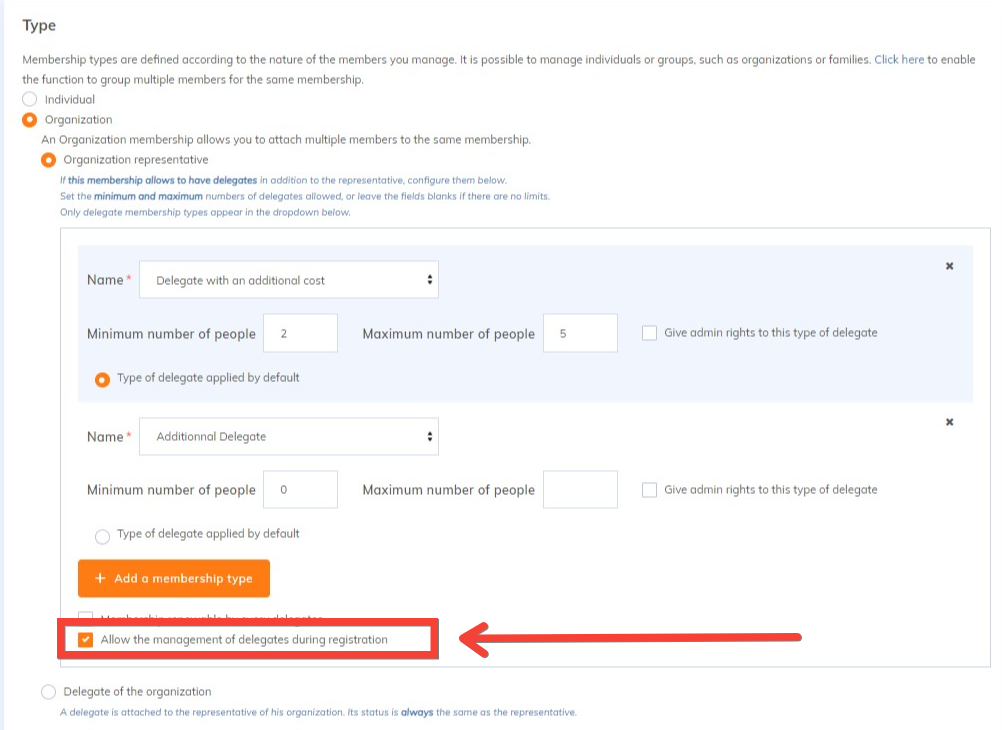 Customize the texts
All texts presented in the delegate identification process are customizable. This is to allow you to adapt the user experience to your vocabulary.
In your account's Settings, click on "Translation"
Click on the orange "Add General Translation" button to customize a text.
Find the text you want to customize from the list, enter its translations, and save it.
Once you have saved the translations, you will be able to access them from the translation search. Use the key prefix "mod_member" to find them.

Using the feature (in your members' area)
The screenshots below show the functionality as organization representatives will view it on your site.
Choosing Membership
At the membership selection stage, the representative can click on "Identify your delegates" to fill in their information. If the membership has a fee, you must first choose the number of delegates from the drop-down list (to limit the number and set the total price).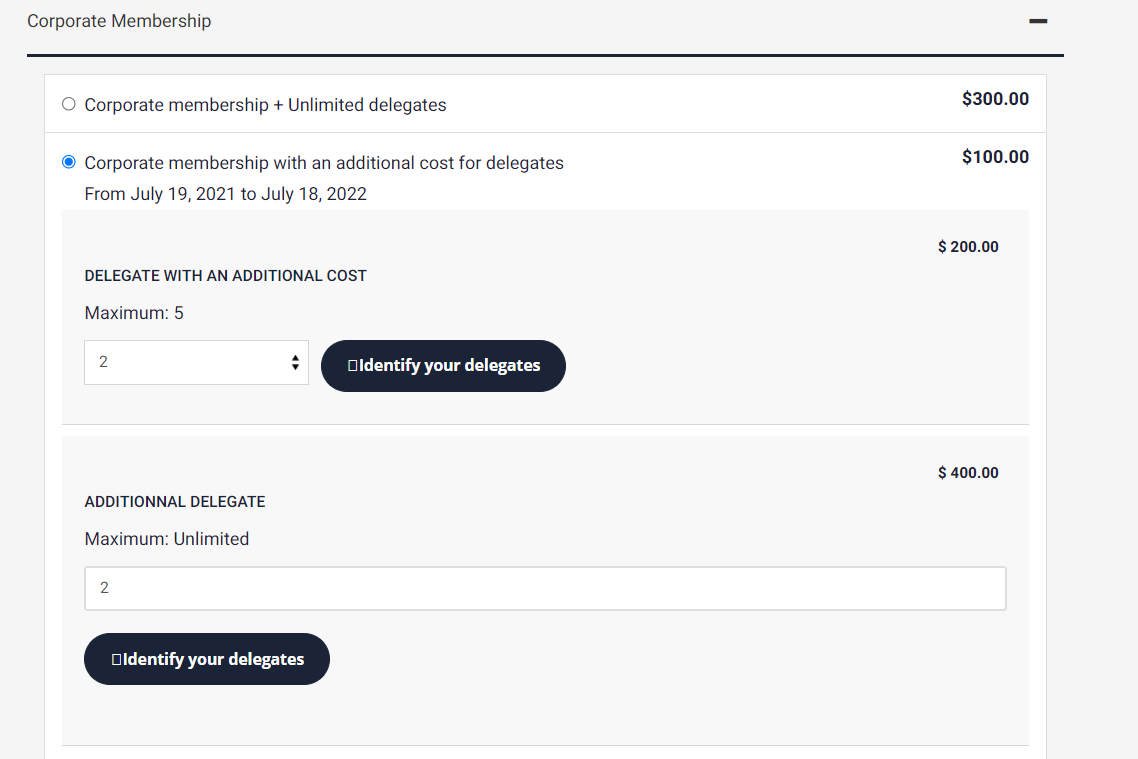 Delegate identification
At this step, click on "Add" to register new delegate members, up to the quantity set in the previous step. Once added, a delegate member can be modified, deleted, or reactivated (if previously deleted) using the action buttons in each row.

Entering a member's information
The member information entry form is the one configured in the contexts of the application or a specific form defined in the membership.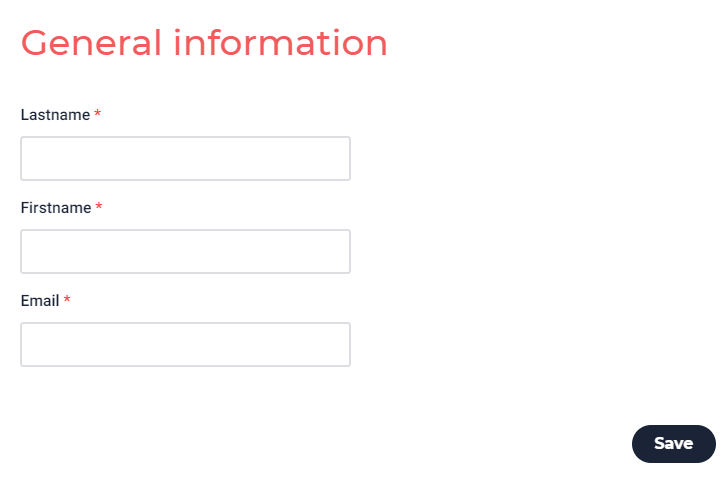 Association of members linked to the representative: different cases
First membership
Once the representative's membership has been validated, delegate memberships are automatically created and active, linked to the organization.
Renewal
If a delegate member is added at renewal, it will be active upon payment of the representative's membership, even before the previous membership expires.
Thus, if the representative has a membership ending on March 30 and renews and pays for his or her future membership on March 15, the new delegates will be active as of March 15.
On the other hand, if a delegate is not renewed (he is removed from the list of delegates during the identification stage), he will be immediately deactivated.