The Membership Import Wizard in Memberships application allows you to import all your memberships when you create your account. This is useful if you want to do a massive import.

Preparing the file
To import your memberships, you'll need an Excel file (.xls or .xlsx) with a first line that contains the titles of your columns. The file must contain the email addresses of the members to be modified, as well as the membership informations.
You can use the same file that you used for your member import, completed prior to the membership import, which contains, for example, the first name, last name, and email columns.
However, you must also add the following columns: Membership start date, Membership end date, and Membership type.

Important: Your membership types must first be configured in Yapla. The membership types must be represented by a code in your Excel file. All available membership types will appear as a list in the Membership Import Wizard (Members > Settings > Membership Import).

It is also important to note that imported memberships must already be paid and will not be recorded by the accounting application.
Updating memberships
The import wizard is located in the Settings for the Members application, in the Wizards section
(Members > Settings > Membership Import).



In the first step, import your file containing your list of members, membership type, and start and end dates. Once the upload has finished, click on Next Step to continue.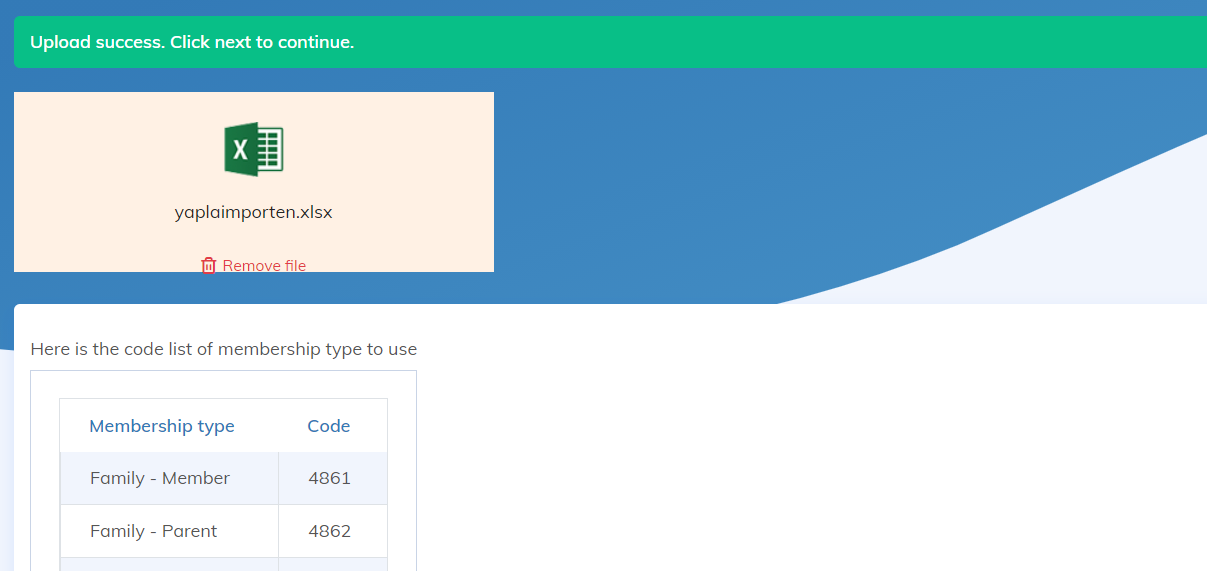 In the next step, you will need to link (click and drag) the columns in your Excel file with the membership fields in your account.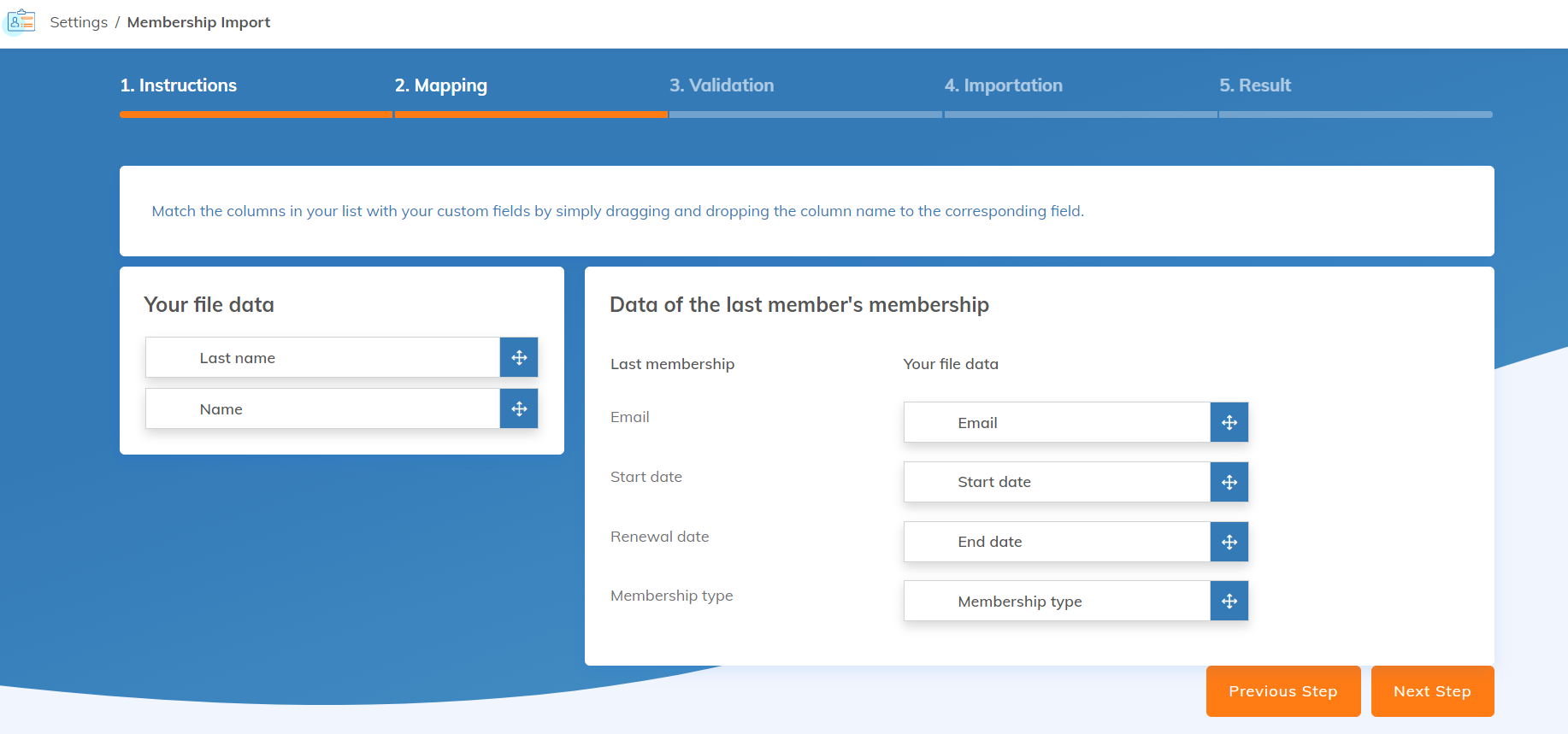 Click on Next Step to continue. If the validation engine doesn't encounter any problems, you can click again on Next Step and launch the import. Note that you can click on the Refresh button to see the status of the validation engine.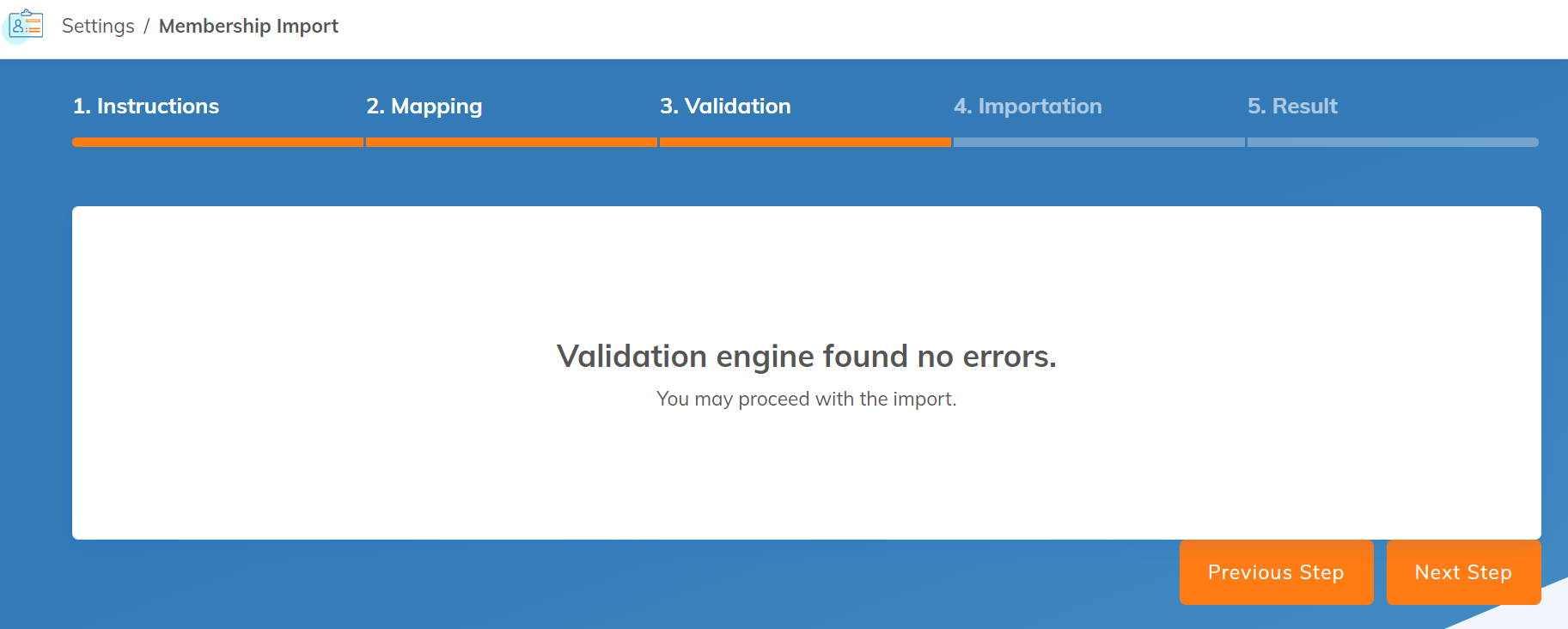 The import can take several minutes if you have a large file. We recommend letting the page run in the background and working in another tab during this time. An email will be sent to you when the import is complete.
Once it is completed, you will have an overview of your import. You can verify the number of membership added.