By default, the registration of participants in a participatory campaign is free. However, if you would like to add a registration fee, you can add a payment step to your registration form.
To add one or more rates to your campaign, make sure your campaign is a participatory campaign and click on the Prices menu, in the Participants section of your campaign.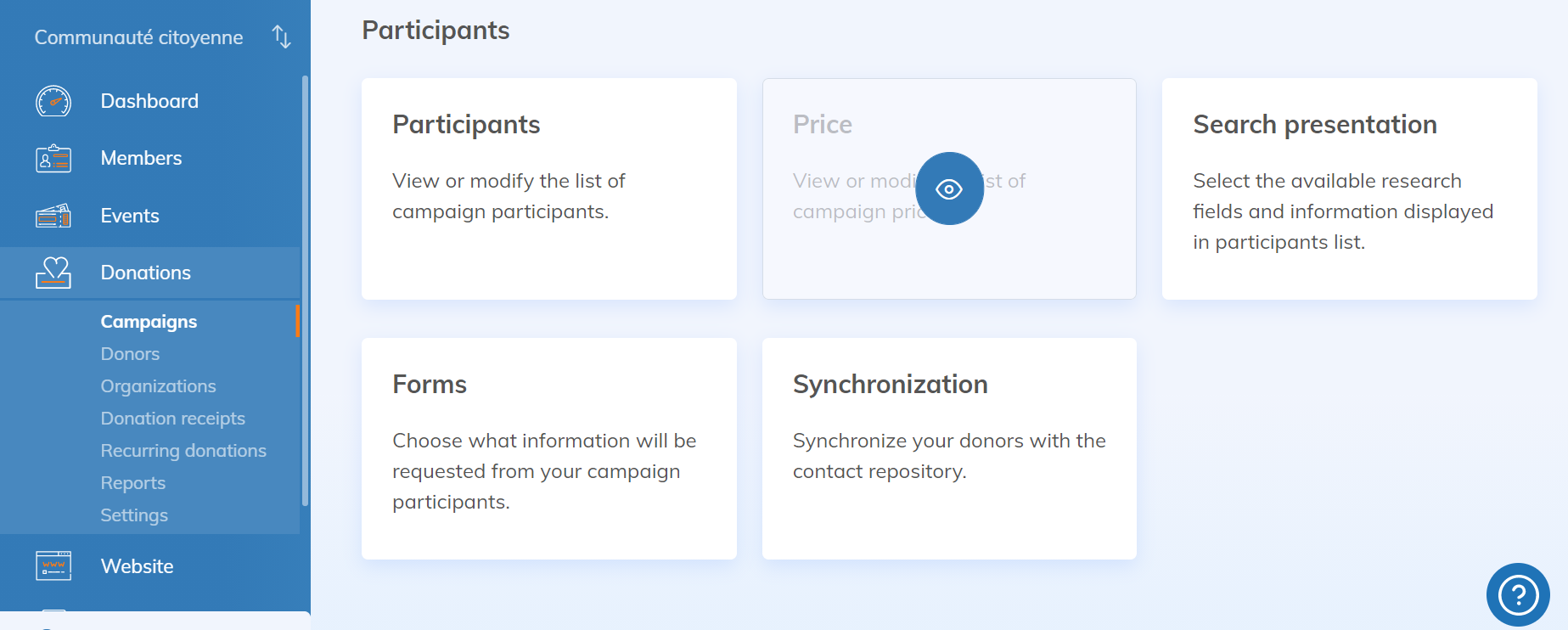 Then click on the Add a price button at the bottom of the window. You will then need to fill in the following information:
Name -The name of your rate, as it will appear on your form. For example, Regular, Children, etc.
Description

- (Optional) The description will appear below the rate in the form. You can enter a detailed explanation of the rate or what it includes.

Display order - The order of appearance of the prices in the price's list. Write a number (1,2,etc)
Price

-The price. It can be 0. Enter only the number, without the currency.

Available quantity - Limit number of participants who can register for this rate.
Income account- The accounting post for your accounting. If applicable, you can choose the project and apply taxes.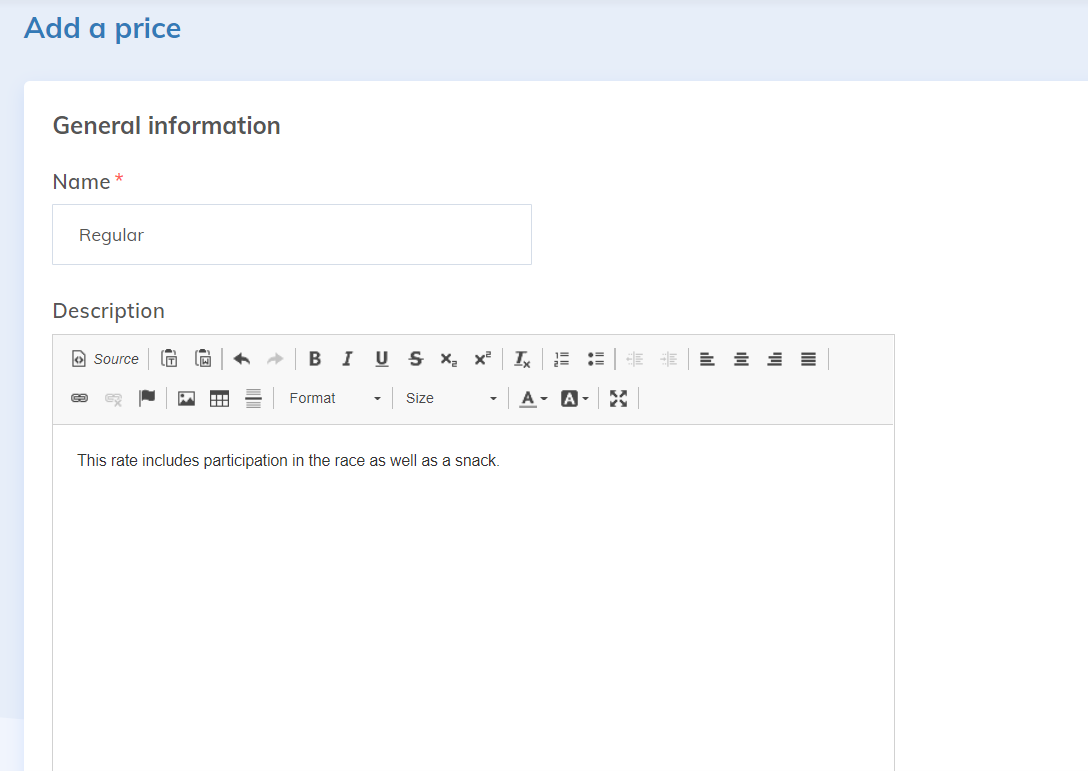 As soon as your rate is created, it will be displayed in your form. If you create multiple rates, attendees can choose the one they want.