The Web Site Application allows you to easily create Web pages and associate modules to them. A module is a graphical component that manages one or more of Yapla's advanced functions. It must be associated to an area of a web page. Each module is configurable according to your needs.
When you click on an area of one of your web pages, a menu appears where you can :
Choose the Application
You can choose between the following Application: Website, Members, Events, Donations, Contacts, Data and Newsletters.
To help you choose the right feature, ask yourself the following question: What would I like to do with this area?
For example, if you want to display an event, select the Events application. If it's to display your donation campaign, select Donations, etc.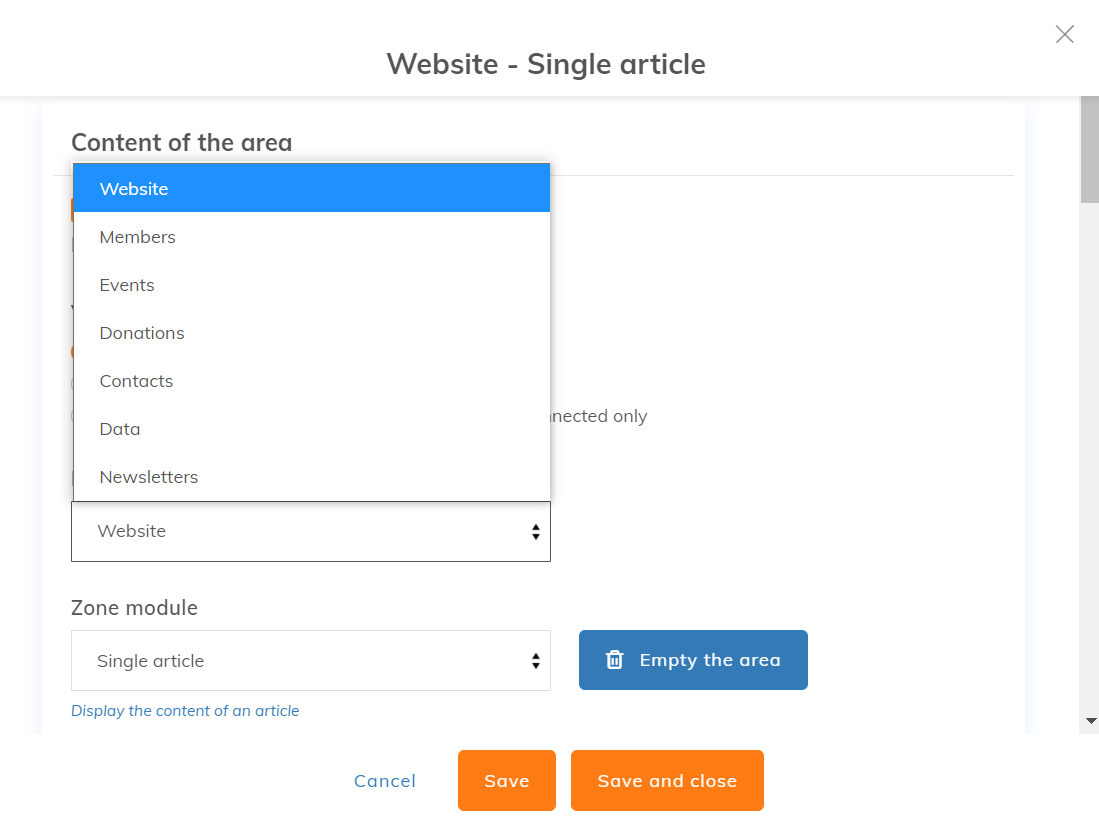 Choose the zone module
Once your application is chosen, select the zone module you wish to insert in your page area. Each application has a list of modules of its own.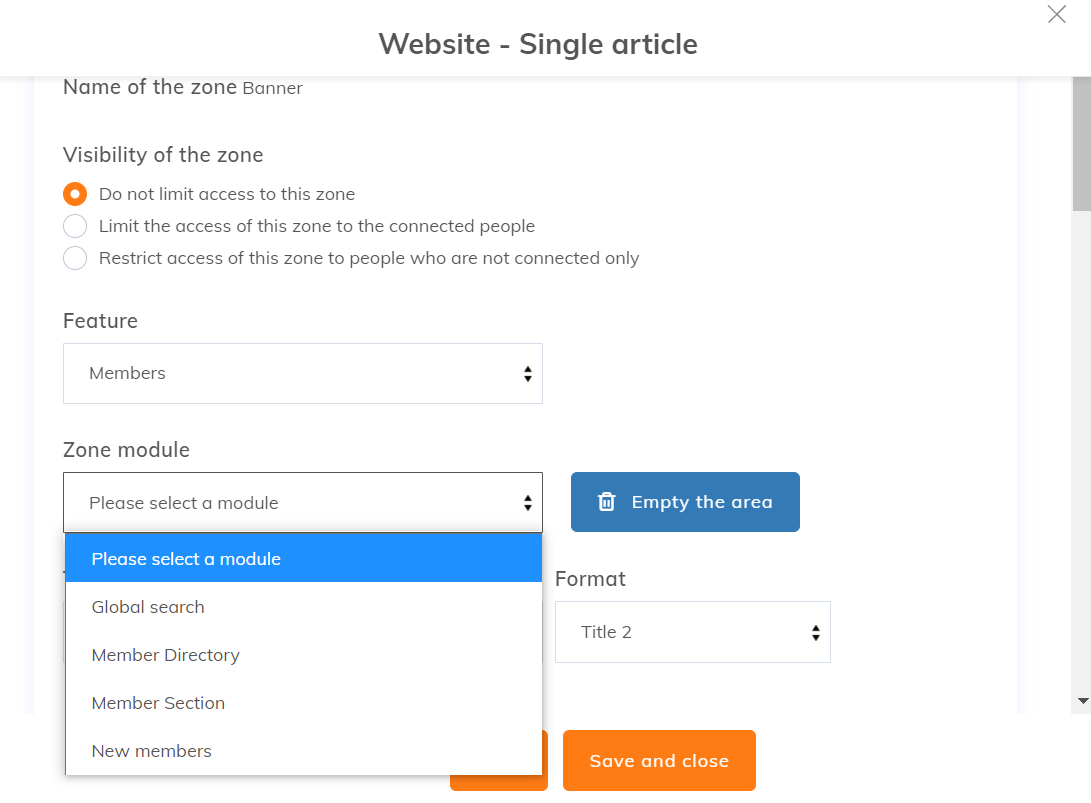 Once the Application and the module have been chosen, additional configurations will be available.
To learn more about the modules, read this article: List of website modules