The billing information for your Yapla account is configured via the Settings/Billing menu. This is where you can enter or change a credit card number.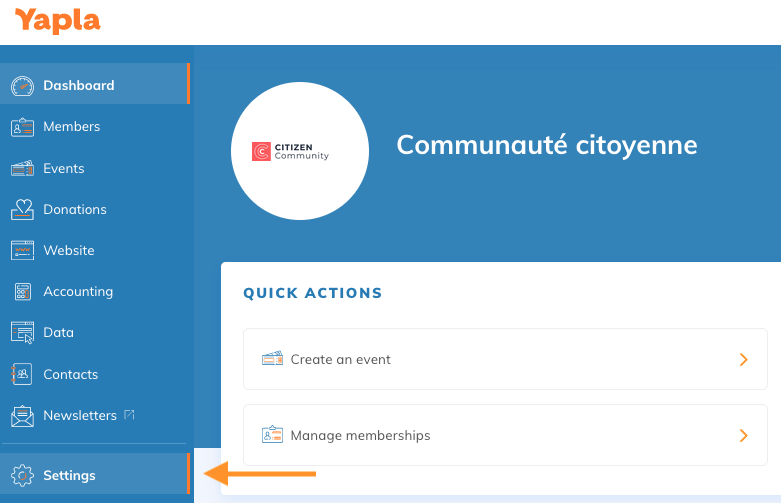 To add a payment method, please go to the "Contact and Billing Address" tab in the "Billing" menu.

Fill in the fields of the contact form with your information and then click on "Next Step".
Then provide payment information. You can choose your payment method:
Credit card: Enter the cardholder's name, number, expiry date, CVC and postal code.
SDD - SEPA Direct Debit: Enter the Account holder's name and IBAN number

Change payment information
Once you have entered your payment information, you can change it directly via the "Payment Information" submenu now added to your "Billing" menu.

Click "Save".
View your invoices online
Once your billing and credit card information has been entered, it is possible to view your invoices online.
Click on the "Invoices and history" tab.
You will see information about the next payment and an overview of the current month.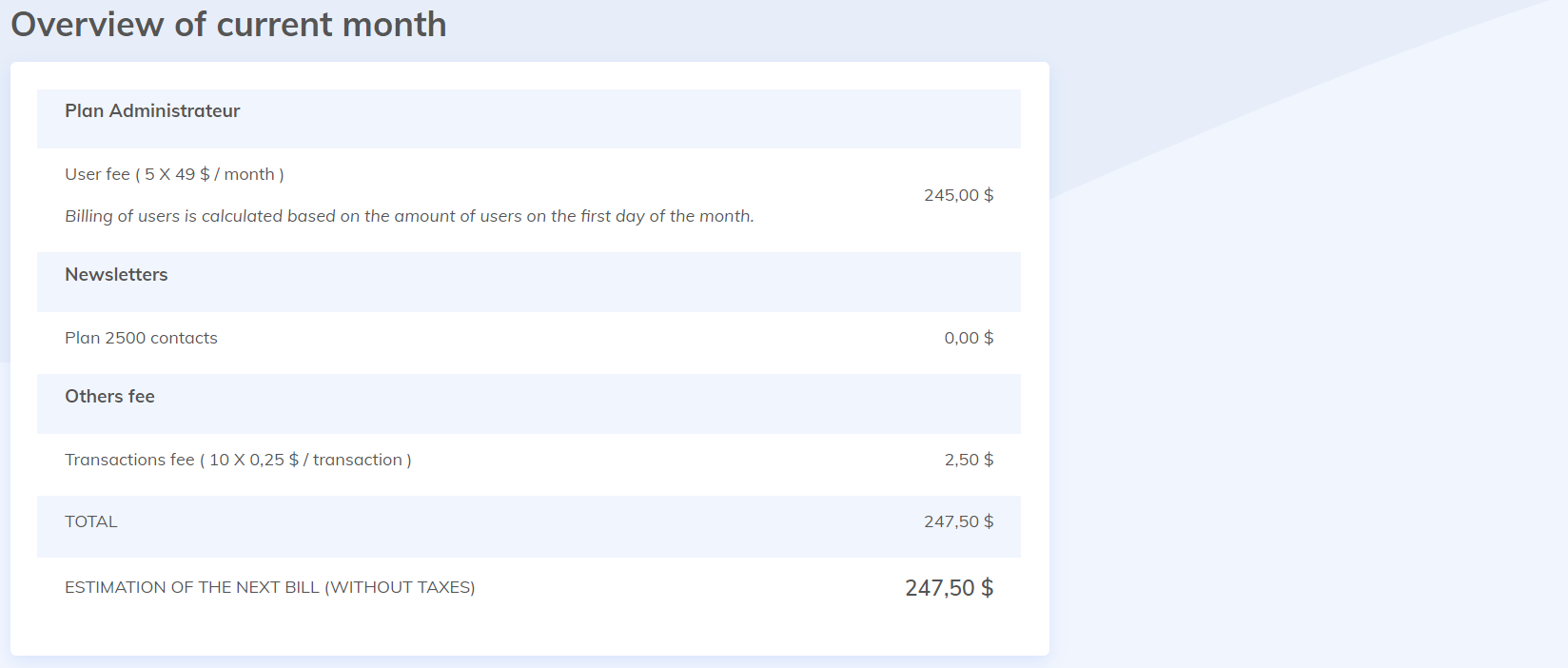 You can also view the history of invoices and payments.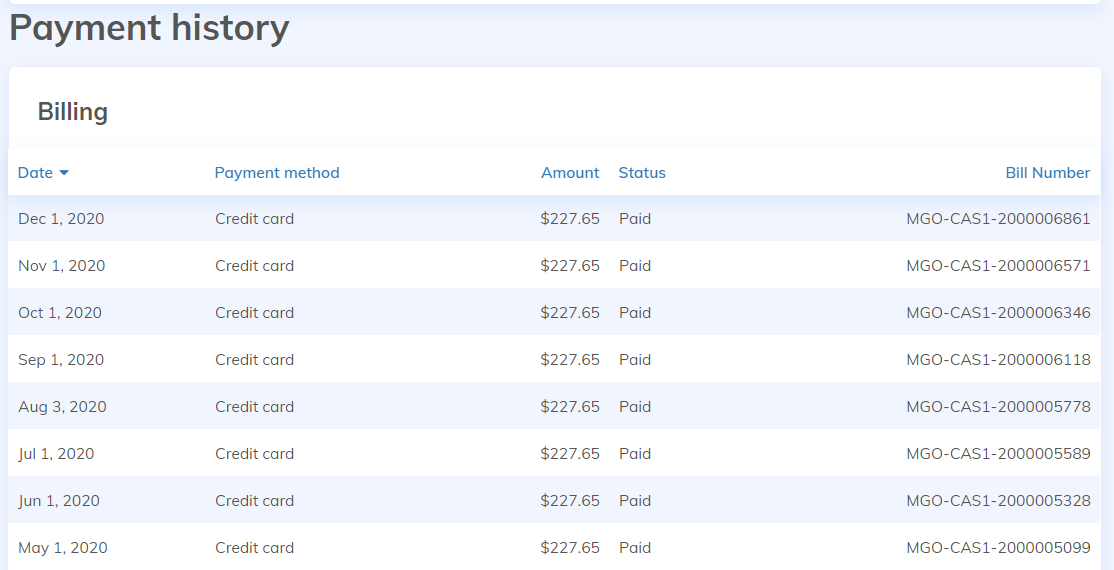 Click on a line to access the detailed invoice.
In the details of an invoice, click on the "Download" button, open the pdf file and print it.
The amount of each invoice is debited from the credit card associated with the account on the 1st of each month.