Participants can group together in teams to collect donations. On your website, you can post team profiles to see the members and the amounts raised. Each team has a captain, who is the person in charge of the team, as well as the person who can modify its profile.
How the teams work on the website
After registering, participants can log in to their participant area. There, they will have a My Team section.

It is then possible to create a new team (and be its captain) or join an existing team.

Team management by the captain
Unlike other team members, the captain can modify his team's information via the My Team page.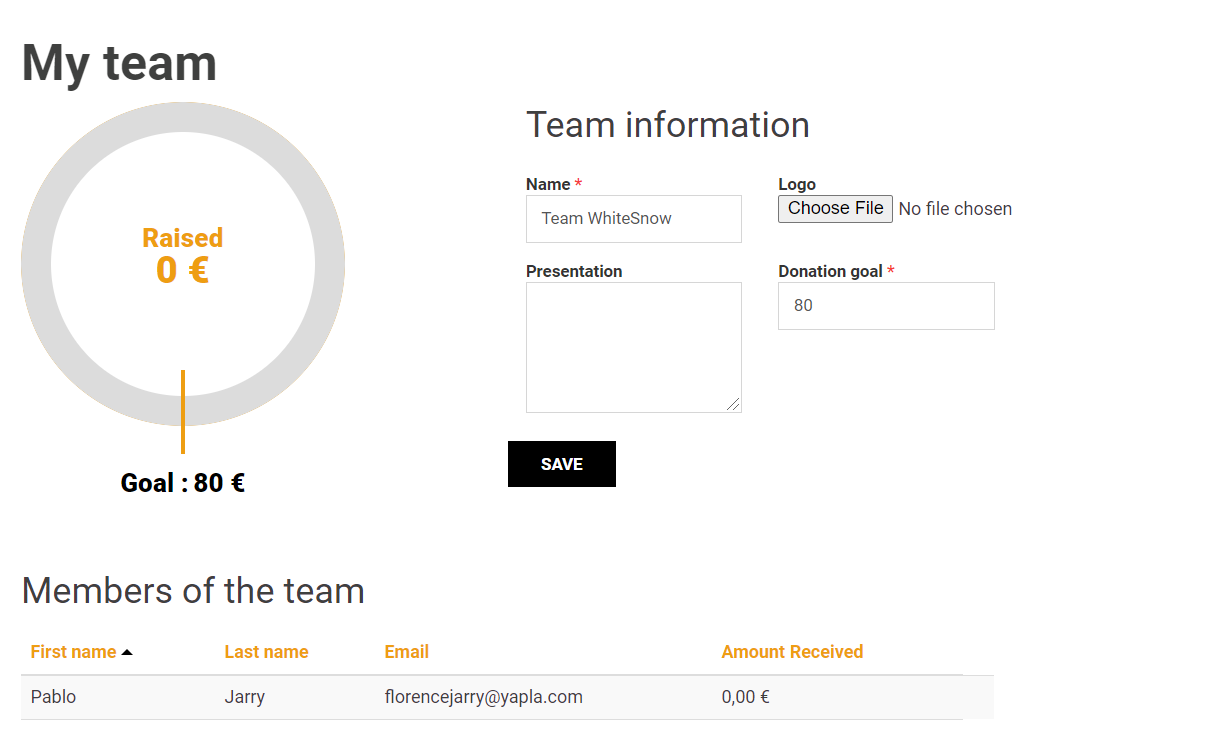 He can also remove a participant from his team (the participant remains however an active participant in the participatory campaign) and give the role of captain to another member of his team.

The captain cannot leave his team without first assigning the role of captain to another participant. After this step, the former captain will no longer have access to the management of his team, but will be able to leave the team.
Team management in Yapla's admin
In your donation campaign, the Team section gives you access to the team management but also to the form filled in by the captain, if you wish to add additional questions.

In the list of teams, you can manually create a team, but you can also modify the form of an existing team by clicking on its name.
In the sub-menu Participants of a team, you will have access to the list of participants of the team. You can also add a new participant in the team, or select an existing participant who is not already in a team.