The recurring donation feature allows your donors to make monthly donations, either on the 1st or 15th of each month.
To be able to offer your donors recurring donations, credit card payments must first be activated. Once you payment methods are configured, you can activate recurring donations for any of your donation campaigns.

Activate recurring donations in two ways: Either directly during the creation of your membership campaign, or after the creation of your campaign, via the configurations.
Activate recurring donations when creating your campaign
Once you have started creating your donation campaign, you can choose at the second step of the process whether you want to offer unique donations, recurring donations, or both. Check the appropriate box to determine this. You can also modify the default amounts proposed, or add new ones.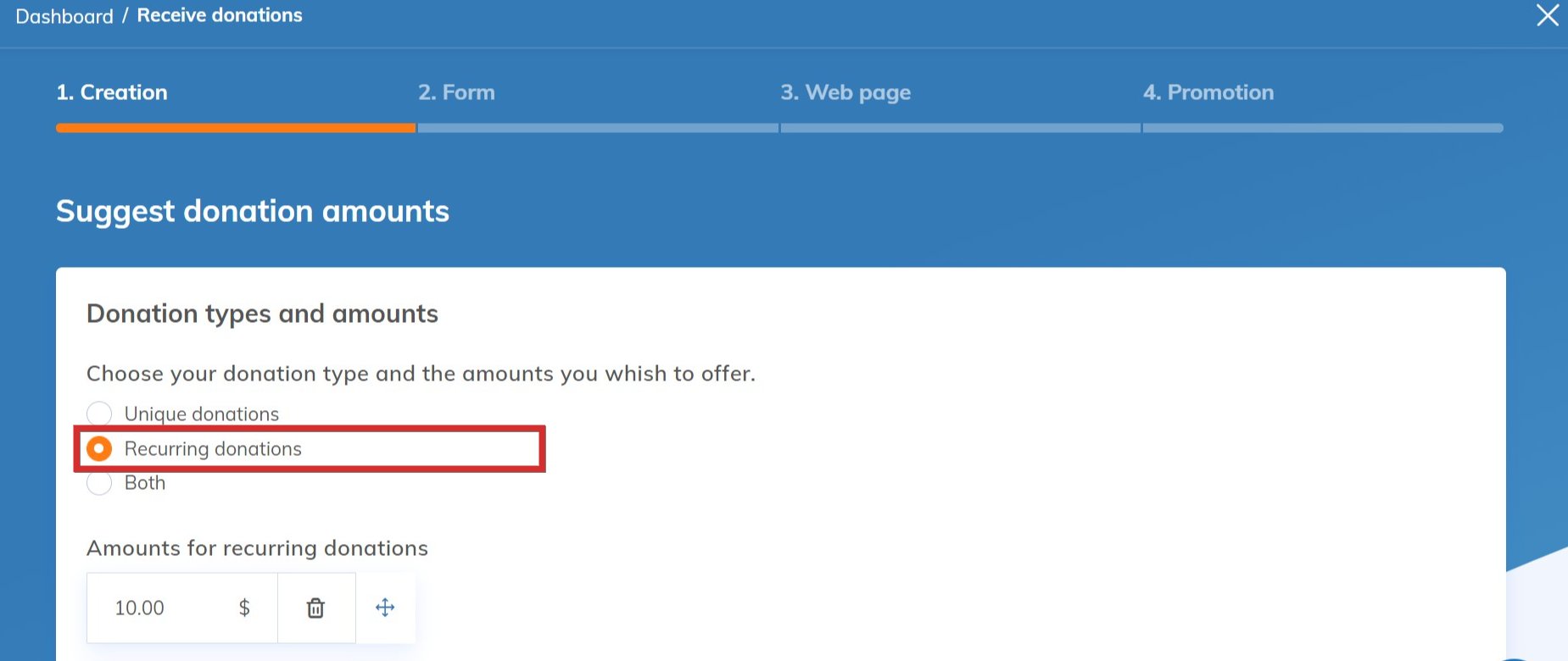 Activate recurring donations in existing campaign
In the configuration of your campaign, click on the tab "Proposal of donation". You will then be able to choose to offer recurring donations.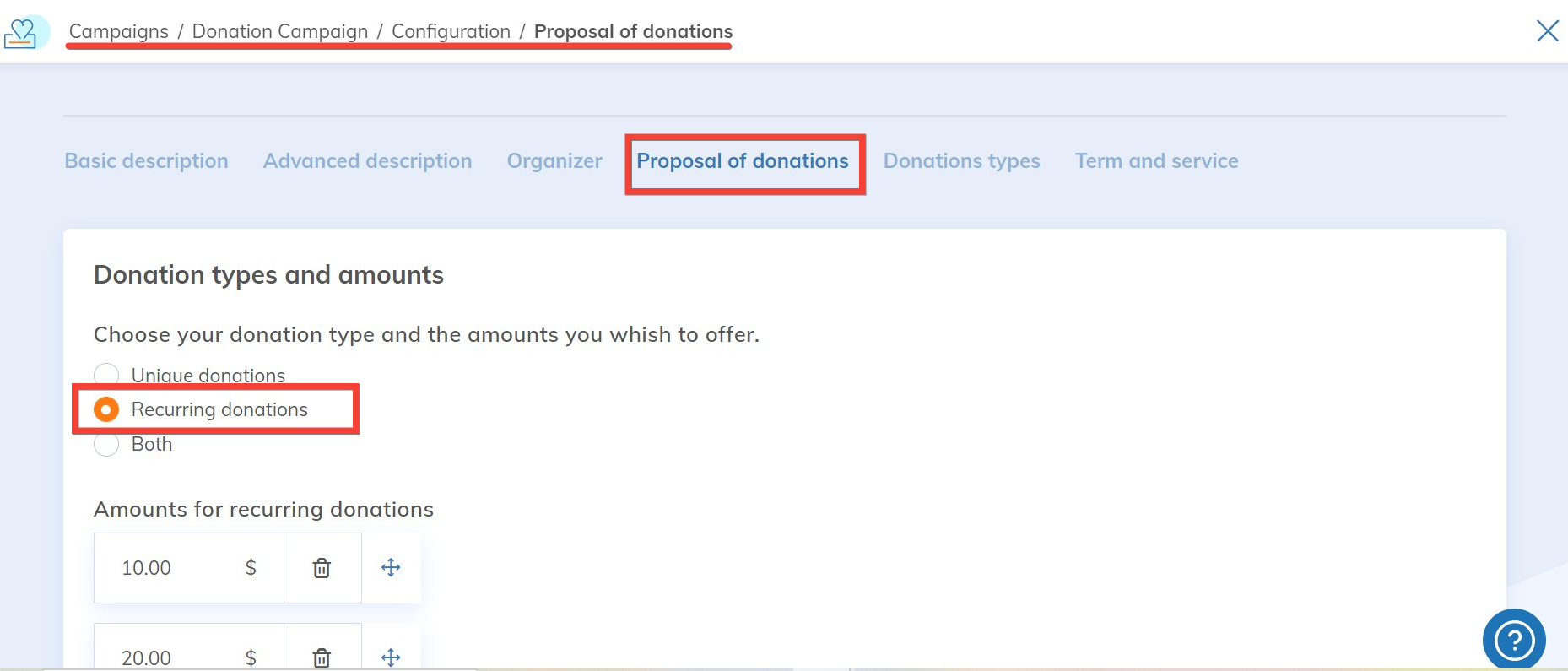 Donor management
At the request of your donor, you may need to modify a recurring donation, either to change the amount, frequency, or personal information of the donor.
To do this, go to the left menu, in the "Donations" tab, click on "Recurring Donations" .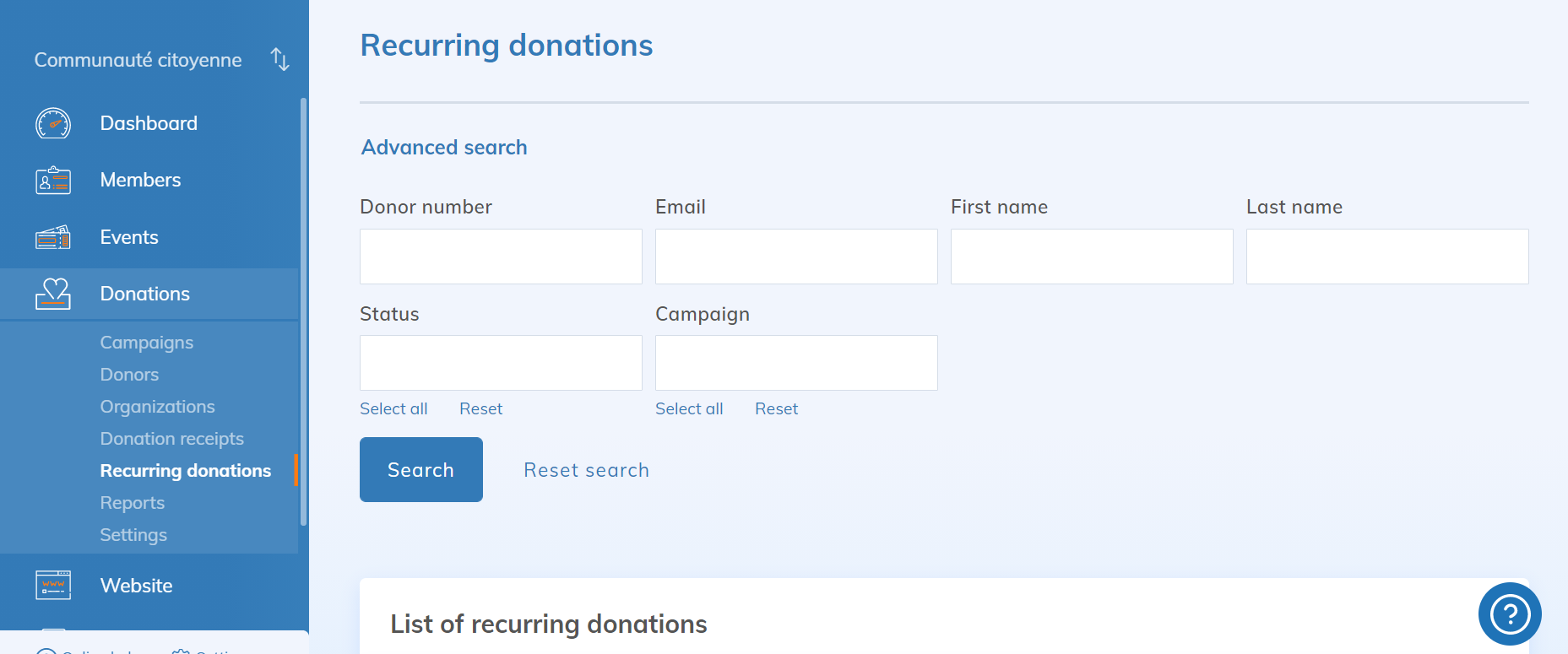 You will then have the list of recurring donations. Click on the donation concerned and then on the tile "Management of a recurring donation".