In Yapla, you can create a new membership type very quickly. If you have already configured a membership type, it is possible to duplicate it and all configurations will be copied. You only need to change the sections you are interested in.
Here's how to duplicate a membership.
Where do I find the duplicate button?
From the Members feature, select "Settings" and then choose the "Membership Types" page. You now have a list of your memberships.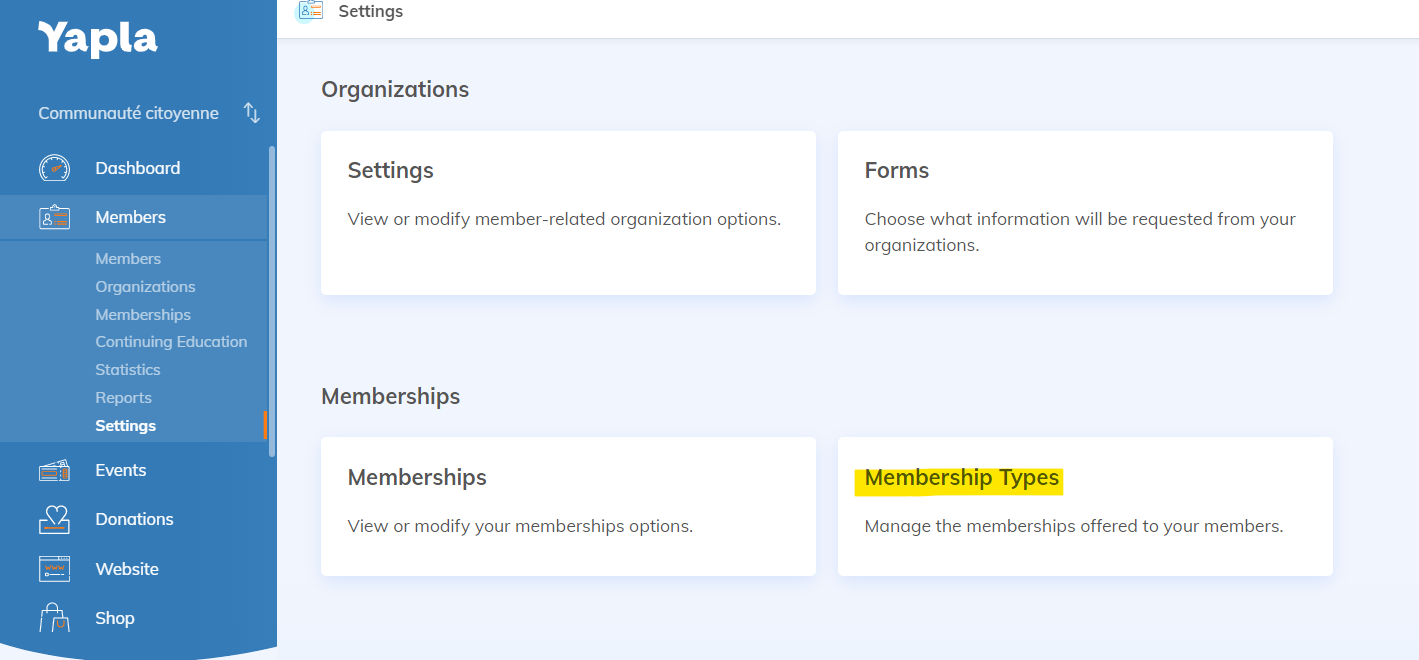 How do I duplicate a membership?
At the right of the membership of your choice, click on the gear icon (

) then click on "duplicate" and confirm.




You will be automatically redirected to the membership editor. Change the configurations of your choice.
Don't forget to customize the membership name: by default, Yapla names the new membership in the following format "Copy - Duplicate membership name".
Yapla also puts the membership in inactive mode: change its status to "active" if you want to make the membership available online.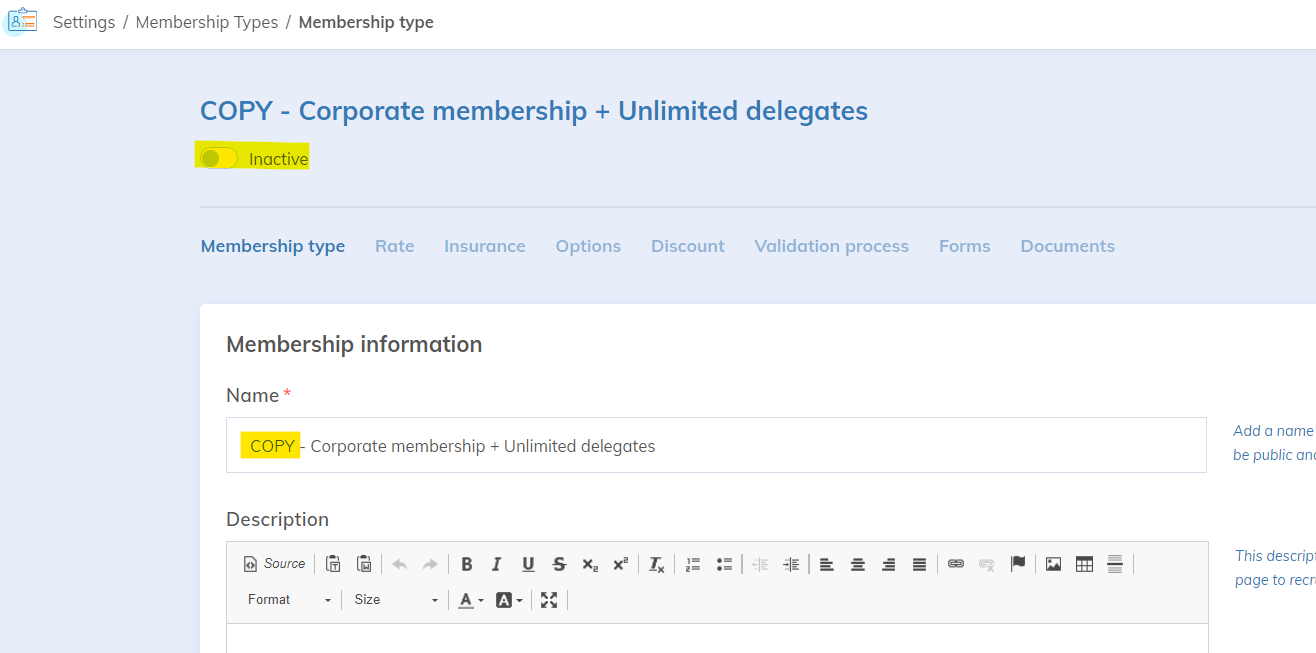 Don't forget to click on

.