A webhook allows you to configure an alert (computer) according to the fulfillment of certain conditions, addressed to another system, for an automatic synchronization of the two systems (between applications for example). Thus Yapla can send an alert, according to the following triggers :
Subscription confirmation
Subscription confirmation to a free event
Update of subscription
Edit of an event
Setting up the webhook
To set up your event-related webhook, click "Advanced functions" in your event.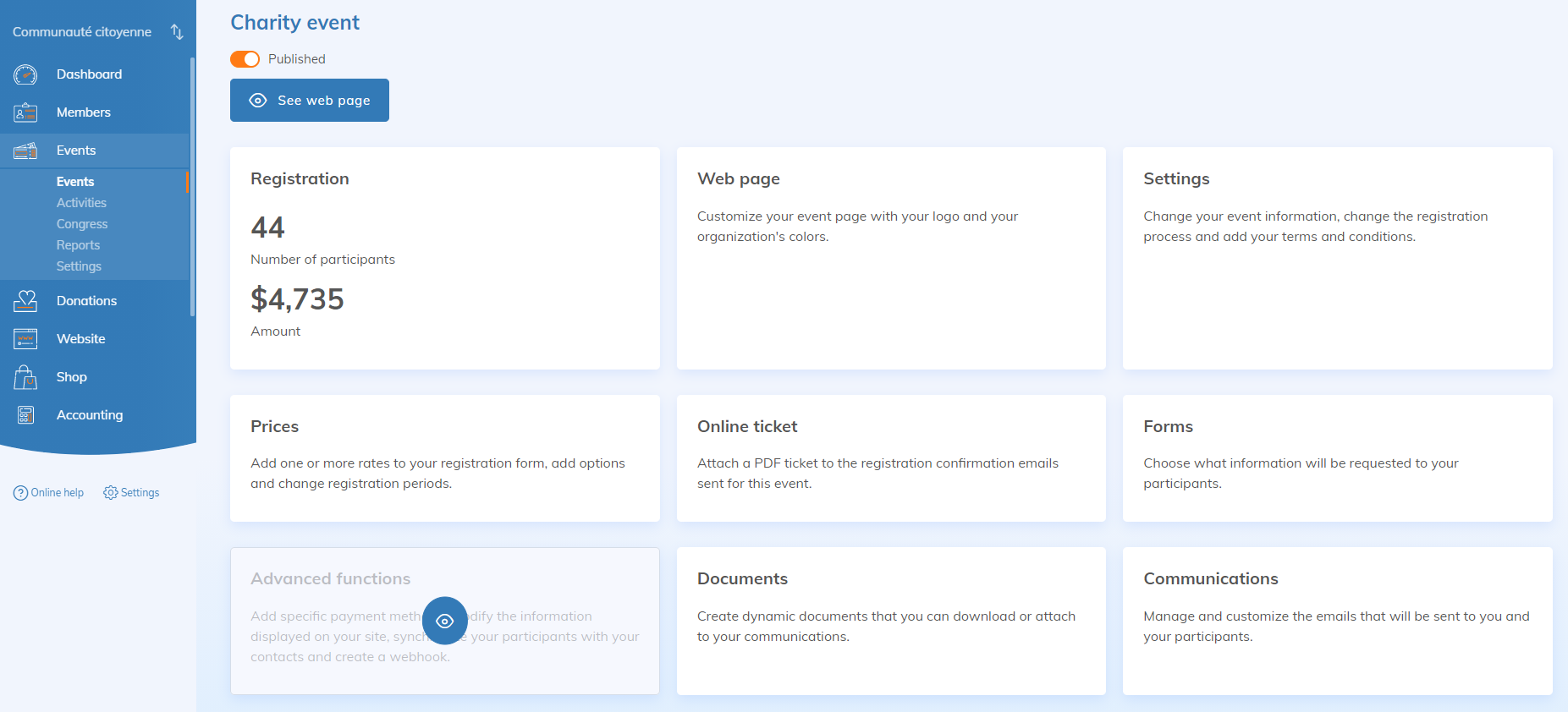 Select the "Webhooks" tab.

Then click on "Add a communication" and
Select the trigger condition.
Name the webhook.
Enter the url where to address that the condition has been fulfilled.
Select the language.
Provide an e-mail address for error report communication.
Finally, the test mode allows you to check that the webhook is working normally.