Following the generation or even the sending of your receipts, it is possible that your donor may notice an error on his or her donation receipt or that he or she has changed address.
This article explains how to update an existing receipt instead of creating a new one.
Changing donation information and updating the receipt.
Start by changing the information on the donation receipt. In the "Perceived Donations" tile, choose a donation and click on "Edit". Once you have changed the information, click "Save".
Once you have saved the changes, you can update the associated receipt.
Managing tax receipts
When you receive donations, you can generate, view and send your tax receipts by going to your campaign and selecting the "Donation Receipts" menu.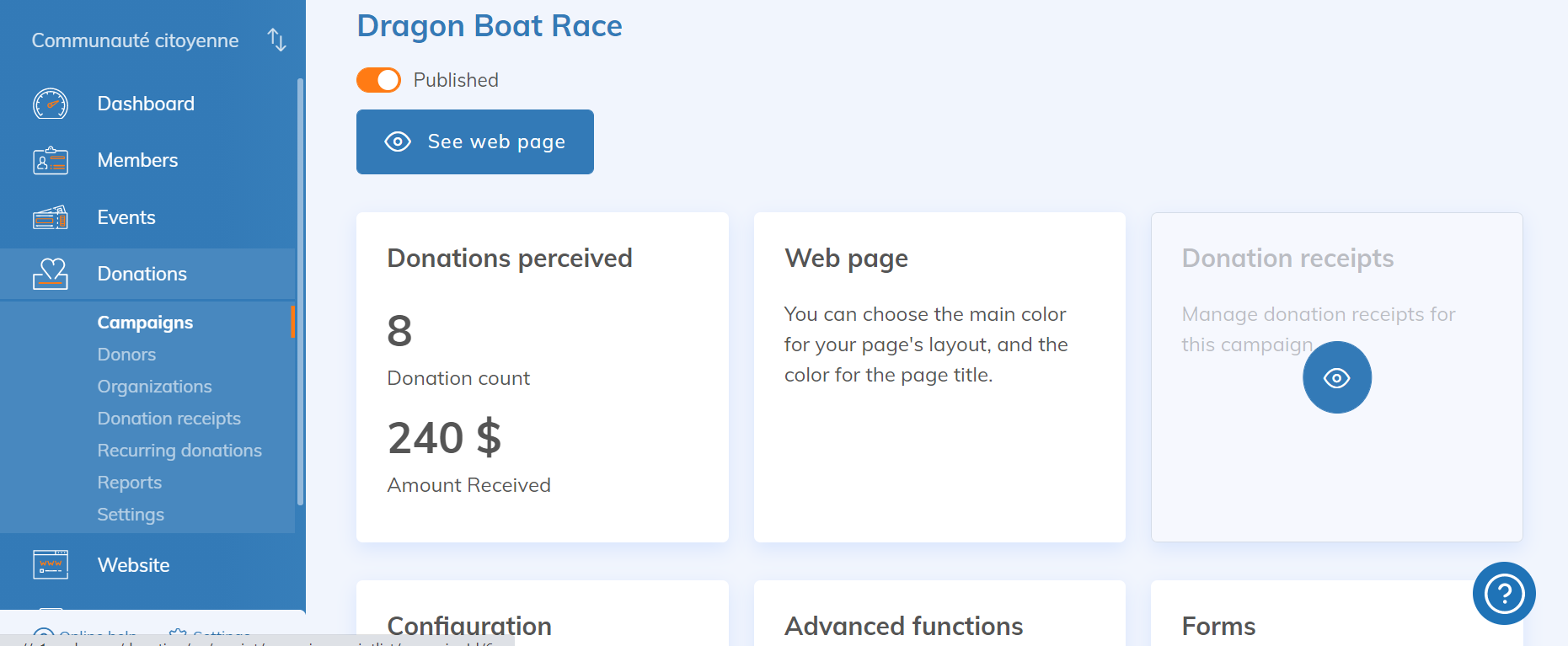 Choose a receipt from the list. Click on

and choose "View".

Click on "Update Receipt" to update its information.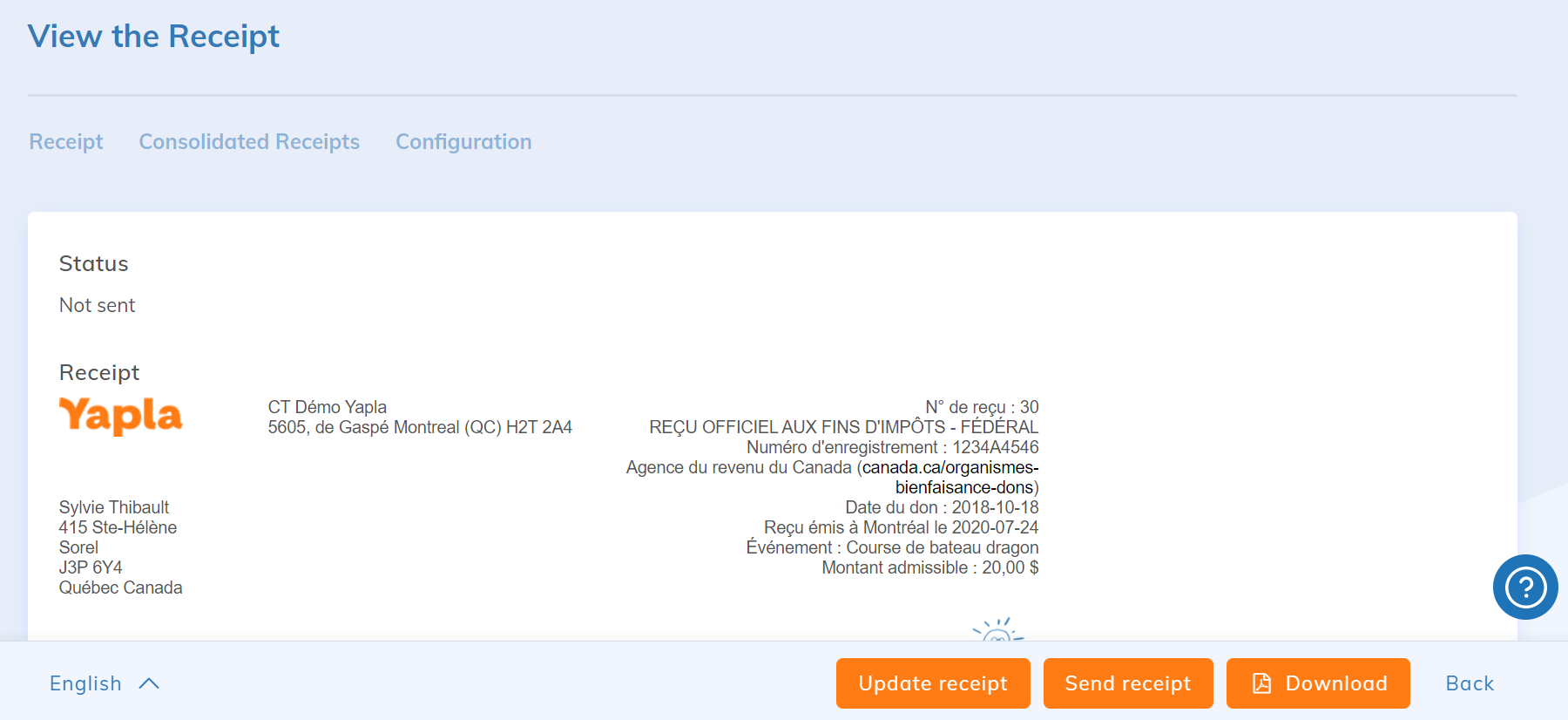 Check that all the information is correct. You can then send it by clicking on "Send receipt".