Participatory peer-to-peer (P2P) campaigns allow you to create donation campaigns in which your participants collect donations for your organization.
A donation campaign can be transformed into a P2P campaign at any time.
To create your first campaign, consult our guide.
Activate P2P mode
In your campaign, open the Advanced functions menu and click on the Campaign Type menu.

Select the Participatory Campaign (P2P) option.
This page now allows you to configure your P2P campaign:
Add a limit of participants per team,
Write an introductory text for your participants' registration form
Add a registration period to your campaign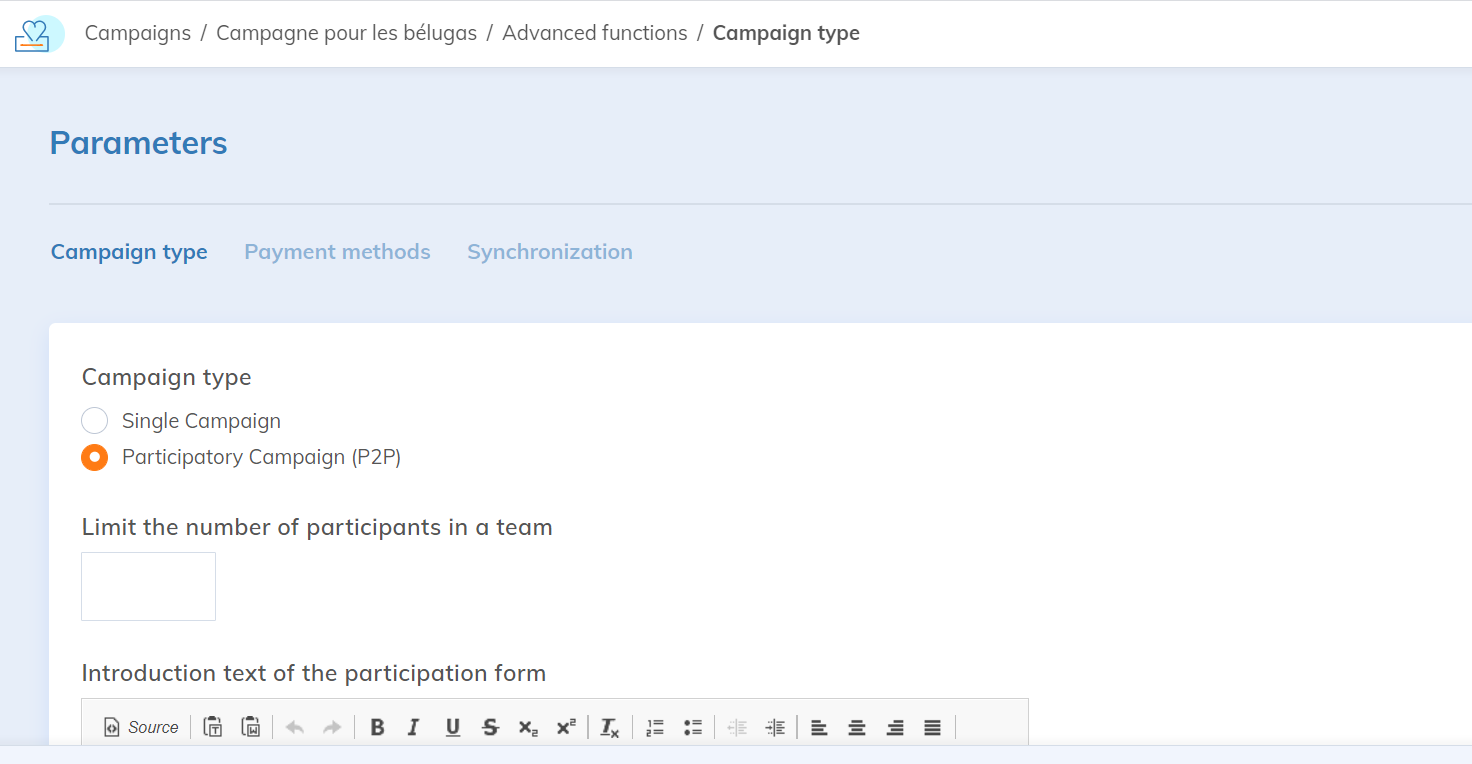 Click on Save and voilà: your campaign is ready to receive participants !
Learn how to add registration fees and manage your campaign teams.