Participatory campaigns generate events in which participants collect donations. This article explains how to manage the participants of your campaigns.
Participants appear on the details page of your campaign.
View participants on Yapla
When a campaign is activated as a participatory campaign, a "Participants" section is added to the menu of your donation campaign. This section offers different menus to manage your participants.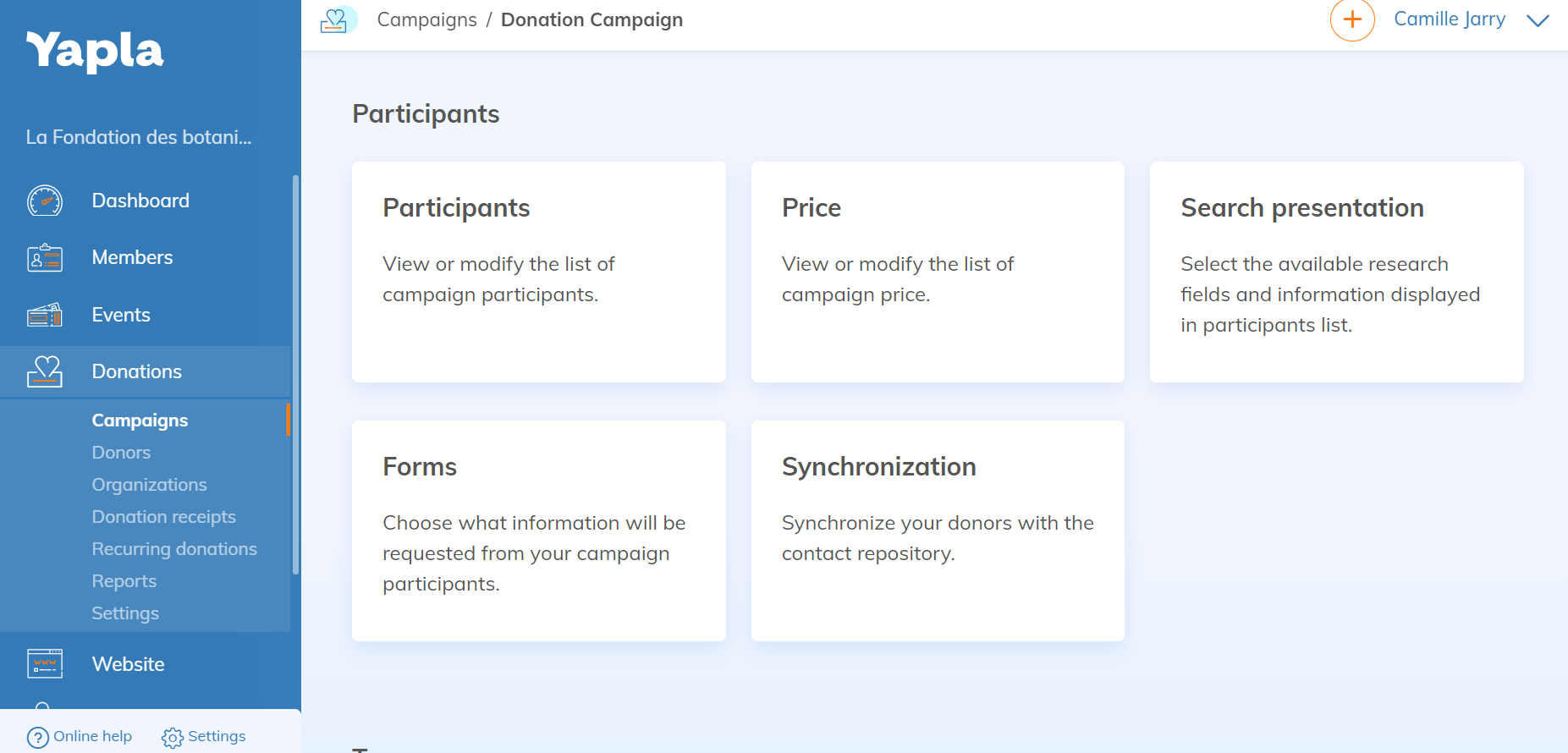 Registration of participants
Participants can register to the event in 2 ways :
On the website
A Participate button will automatically appear on your Campaign detail page.


Manually add a participant in Yapla
In your campaign, click on the Participants menu. This section allows you to view the list of your existing participants. You can also add new ones.

To manually add a participant, click on the button

.
As soon as a participant is created, he will appear on the site and will be able to receive donations.