Whether your NPO needs to redesign its website or whether it's its very first one, taking the necessary steps to get there takes time and organization. Based on our experience with different types of organizations, we have identified the steps that allow you to create a website efficiently.
In this article we will present what you need to prepare beforehand, how to get started with the Website application and how to collaborate efficiently with our team of Yapla experts if you benefit from our support (you can learn more about this service).
Start with the structure of your site
GATHER THE CONTENT
The first step is to prepare a tree structure that will define the information structure of your site. Think about the objectives of your site (recruit new members, receive more donations?, etc.) and the mission of your association. You will then be able to determine the most relevant content, whether it be text, visuals or functionalities to be implemented.
IDENTIFY THE NECESSARY APPLICATIONS
Think about the applications you need. For example, you can promote your events and your latest news, add a member space, display a directory of members with their geolocation, add forms, carry out a donation campaign, etc.
CREATE THE PROTOTYPE OF YOUR SITE
Once your tree structure, content and applications are determined, you can start building your site. Simply press the "Add Website" button in the Website application. If you work with our team or with a designer or integrator, we recommend you can customize it to your image. Then it's time to determine the location of the sections.

STRUCTURE THE MAIN PAGE
Think about the structure of your pages: the number of columns they will contain, the position of your navigation menu and the sections that will return from one page to another. For example, the header of your site will be the same on every page of the site, it will generally contain your logo, member login, social networks, the language selector, the menu, etc. Same thing for the footer where you can add your contact information, a form to subscribe to your newsletter, etc.
To avoid having to manually configure these sections on each page, we suggest you work with a master page. This is used to automatically apply the desired page structure and repetitive elements to the pages concerned. To find out how to configure your master page, consult our online help article on how master pages work.

CREATE YOUR PAGES
Once your master page is created, you can start creating web pages and add your content and functionalities, determined during the structure of your site, using the Yapla modules. A module is a graphical component that manages one or more of Yapla's advanced functions. So you don't need any technical knowledge. Everything is done automatically and each module is configurable according to your needs.
For example, with our Member Directory module, our system calls up information and automatically generates the list of members on your site.
To determine which modules should be used for each of your functionalities, consult the list of our modules offered for the website application.


CONFIGURE THE CONTENT OF THE MODULES
Some content related to the modules needs to be configured outside the web pages. For example, to display your news, you need to create articles. To learn how to do this, you can read our article How to use the article creation tool? To display your events, you need to create them in the Events application and to add a member directory, you need to add them in the Members application.
Click on

to view your online prototype.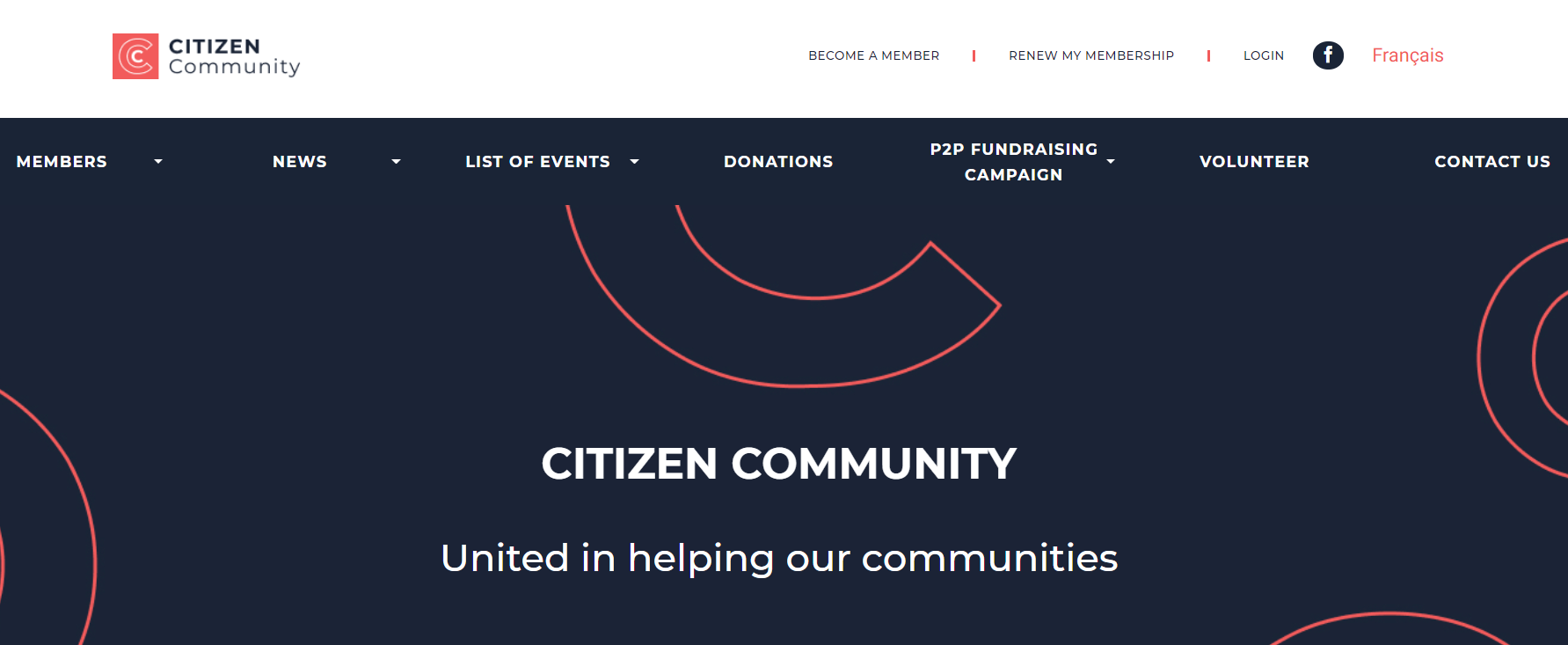 Dress up your website
DETERMINE THE DESIGN
Once the content and features are added to the site, you need to move on to the design stage. If you did not use a template, you can use a designer. The latter will start by designing static templates, allowing an overview of the look and feel in relation to your visual identity and the experience felt when a user goes to your site. He can also design a style guide to determine the hierarchy of titles, the different states of the buttons (for example, how he reacts to hovering over the cursor), the colors and typography to be used, etc. This ensures the uniformity of the entire site and that it respects your NPO's visual identity.
INTEGRATE THE DESIGN INTO THE SITE
Once you have the customized design of your site, an integrator must take care of reproducing the design in HTML. He will have to make sure that it is adaptive, that is to say that it adapts to different web platforms and all types of screens. To add your own graphic styles, you can read our article on custom page design.
And now, bring your website to life!
You now have a website that allows you to find yourself on the web, learn more about your NPO and reach your goals. All you have to do now is make it come alive, by adding your news, events, new members, new campaigns, etc. Also make sure to link your website to Yapla's integrated management tools to automate administrative tasks and let Yapla work for you!
Want to learn more about our methodology to create a website efficiently? Or would you like to learn more about our personalized support for Yapla users?