Yapla allows you to create a donation campaign in minutes using a simple and effective path that will make you save time!
Create the donation campaign
The first step is to create a donation campaign using the Receive Donations path that you can find directly on your Dashboard.

Start by choosing your donation campaign's name. This name will be public and visible on your donation's campaign page.
Then add a financial goal for your campaign. If your campaign does not have an objective you can leave this box empty. The goal will create a thermometer that will show the progress of your campaign.
You can also add an image to improve the visual of your campaign and explain in a few words the objective of your campaign. Add all the details that could encourage your visitors to donate.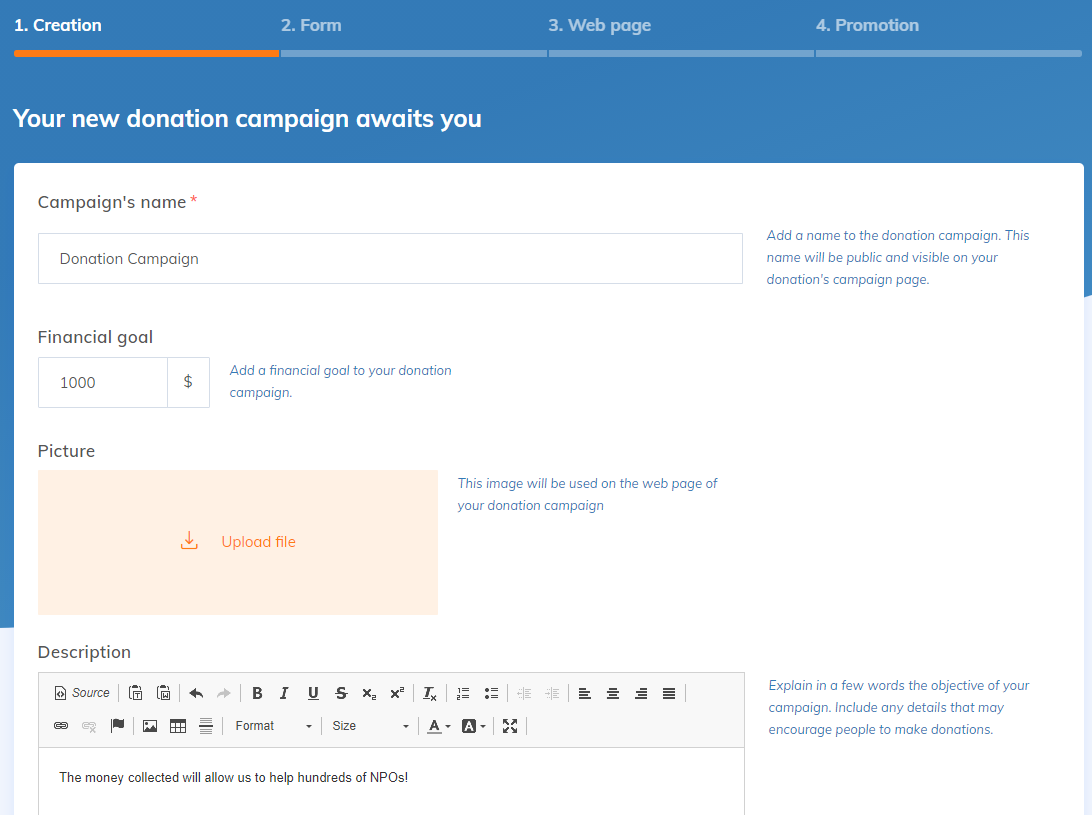 Set up your Campaign
Choose the type of donation to offer on your online donation campaign as well as the amounts you want to propose.
You can also allow the donor to choose a custom amount.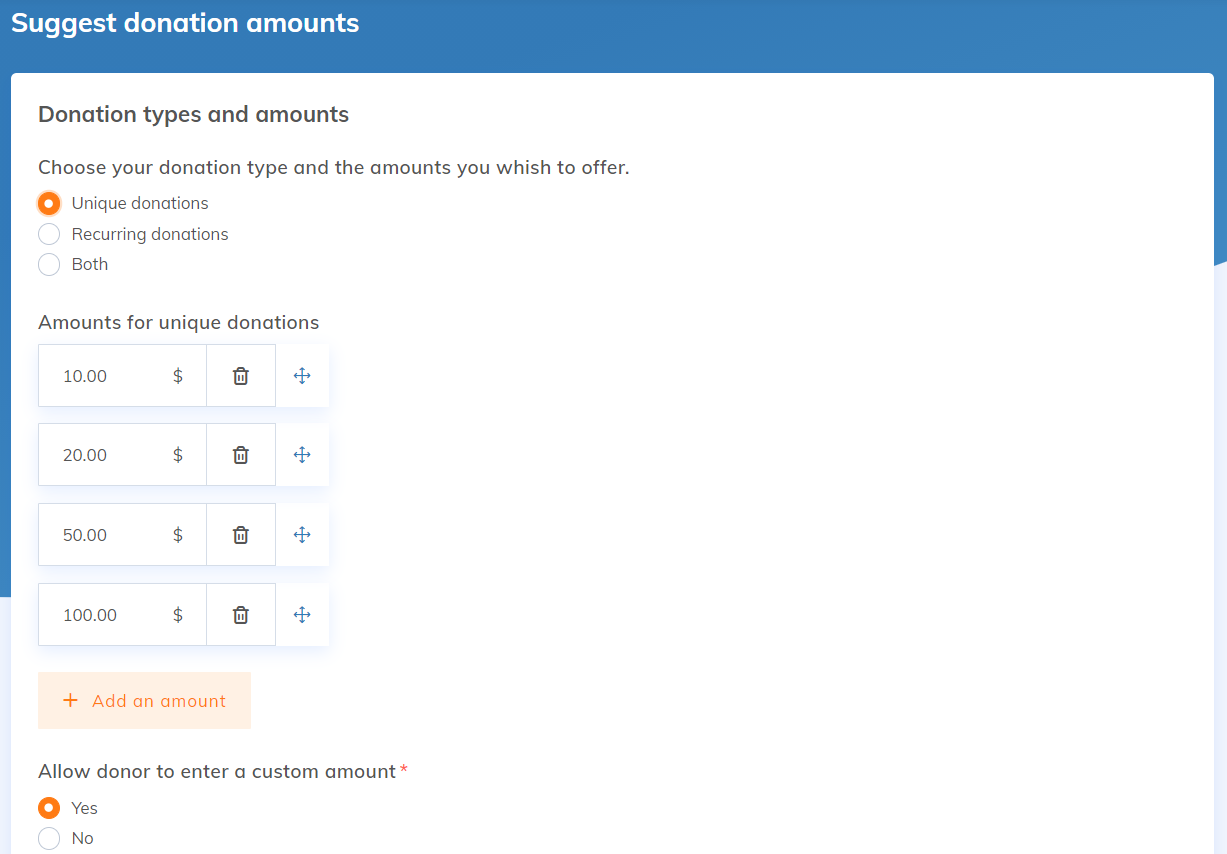 Then choose the Income account where your donations will appear. For more details on the accounting application, visit the Help Centre section.

Customize your campaign form
You can then customize your donation campaign form. This is the information that the donor will need to provide to complete the donation. The information collected by the entry of this form will be accessible in your donors database as well as in your list of donations received from your campaign (Donations> Campaign> "Your campaign"> Donations received).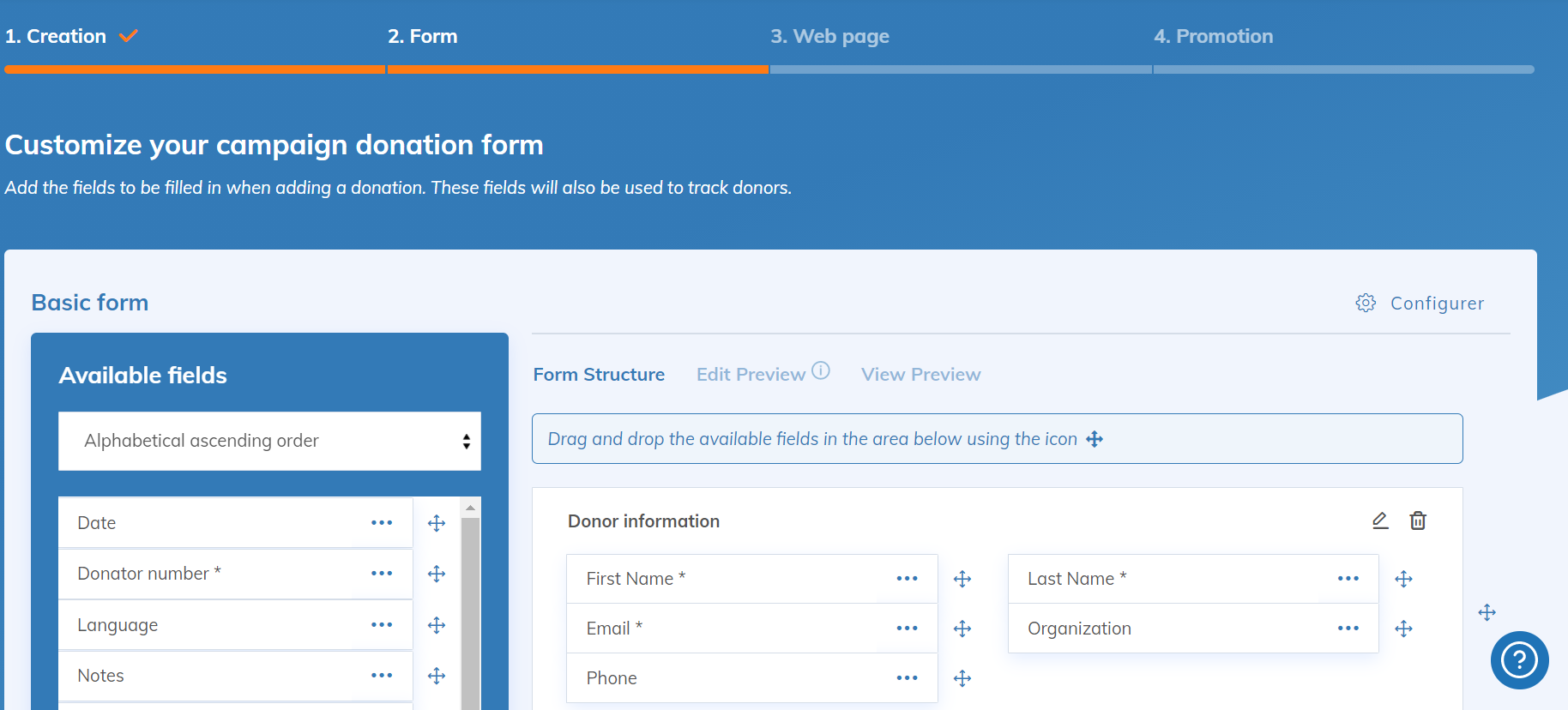 Customize your web page
Customize your web page for your campaign by inserting your organization's logo and customizing the colors displayed on your page.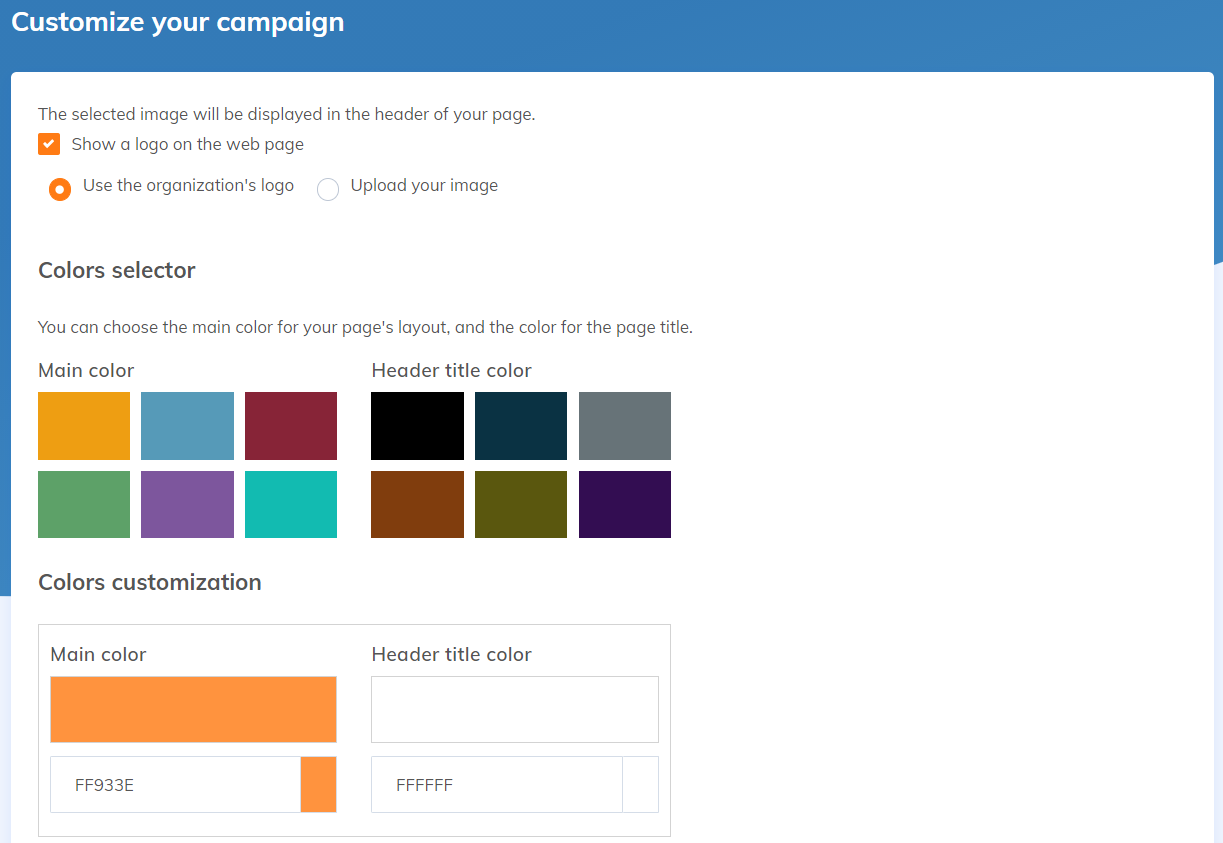 Click on Next.
You will then have access to the sharing links of your donation campaign. Use them to obtain maximum visibility on the web.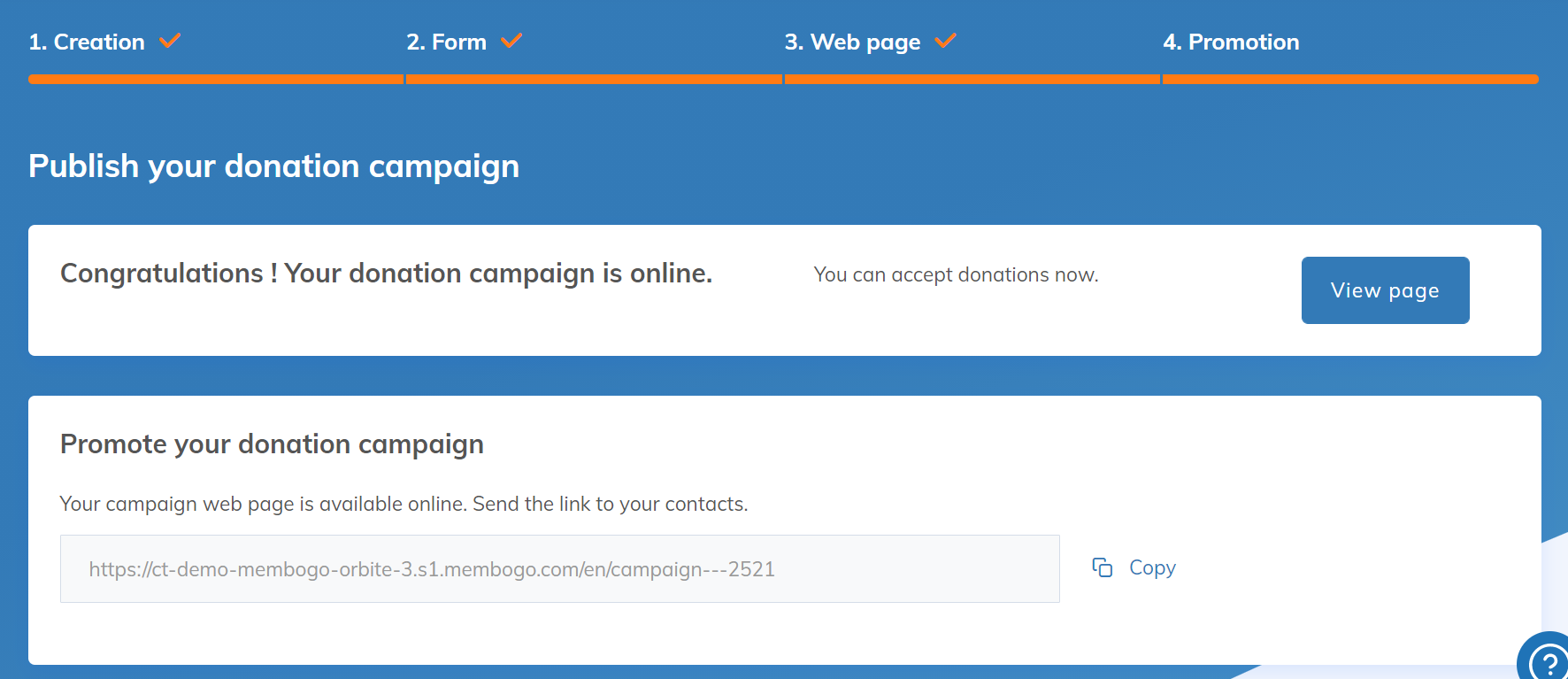 Share your donation campaign on social media and integrate your donation campaign web page within your website.
Note: If you already have a website in Yapla, you can use the "Donation section" Zone module to display your new campaign.