When you create an event, one of the first steps is to share its location with the participants, whether it is at a physical address or online.
Add an address with Google Maps
First go to the "Settings" page of your Event and then to the "Location" tab.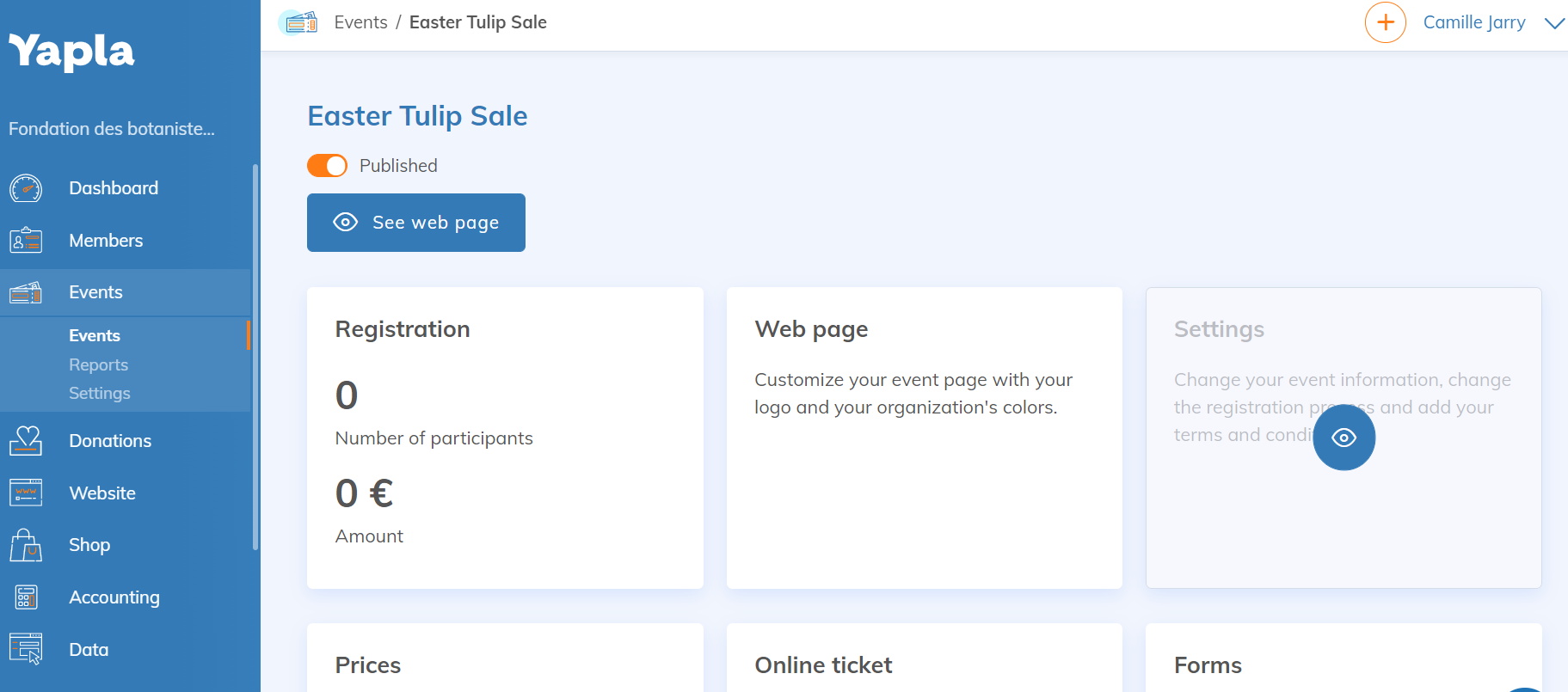 Enter your address and select the one you want from the list created by Google Maps.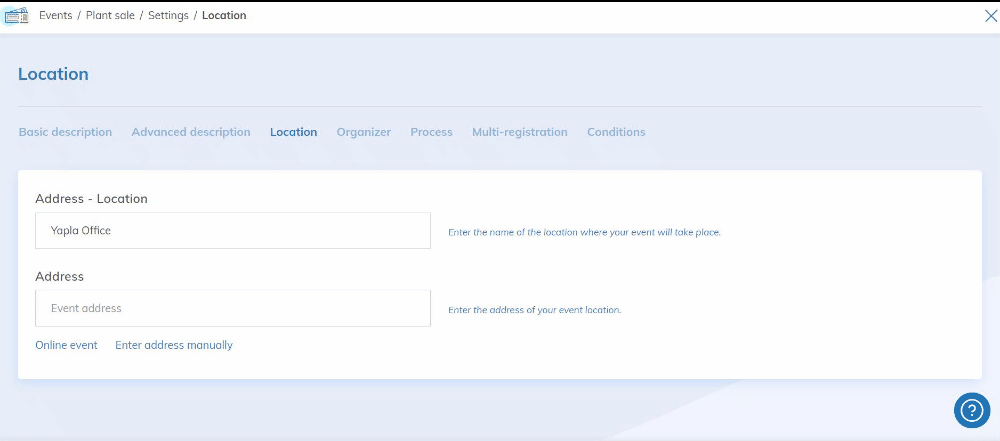 Click on "Enter address manually" to fill in the address fields yourself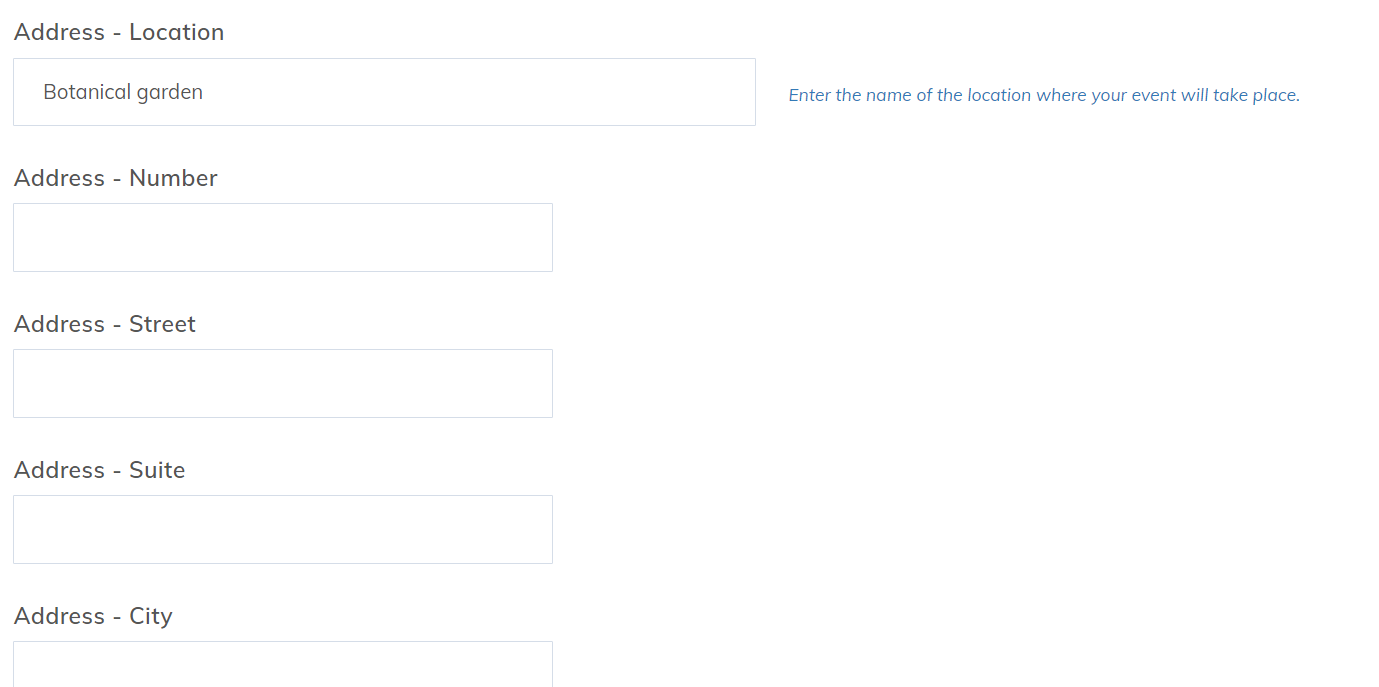 Indicate that the event is online
If your event does not have a physical location but will take place online (webinar, conference call ...), click on "Online event"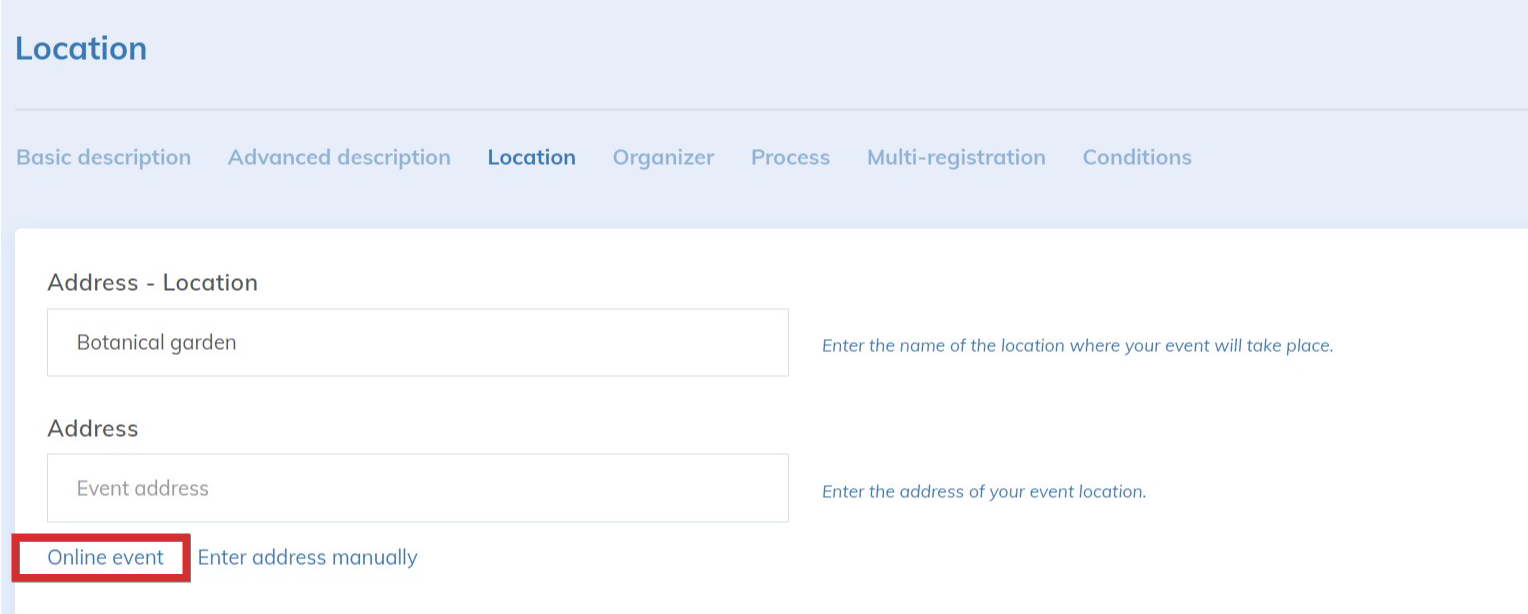 The Address field is no longer editable (read only) and automatically indicates "Online Event".