Learn how to use Yapla's Receivable Accounts Reporting Tool.
Where to find the feature
The feature is available only for customers who use an accrual accounting (Galaxie membership).
Once this accounting method is activated, the account receivable report is available in the Reporting menu of the Accounting application.

This report allows you to view the accounts receivable for your transactions for the current period (less than 30 days), periods 30-60 days, 60-90 days and more than 90 days.
When you are on the list of receivable accounts, it is possible to have more details on one of the accounts by clicking on it. This will take you directly to the associated invoice and details such as payment method, description of the purchase and additional customer information will be available.
When exporting the report, for each account to be received, you have the information concerning the payment number, the invoice number, the invoice date, the name / first name of the customer, as well as the name of the organization of the customer (if applicable).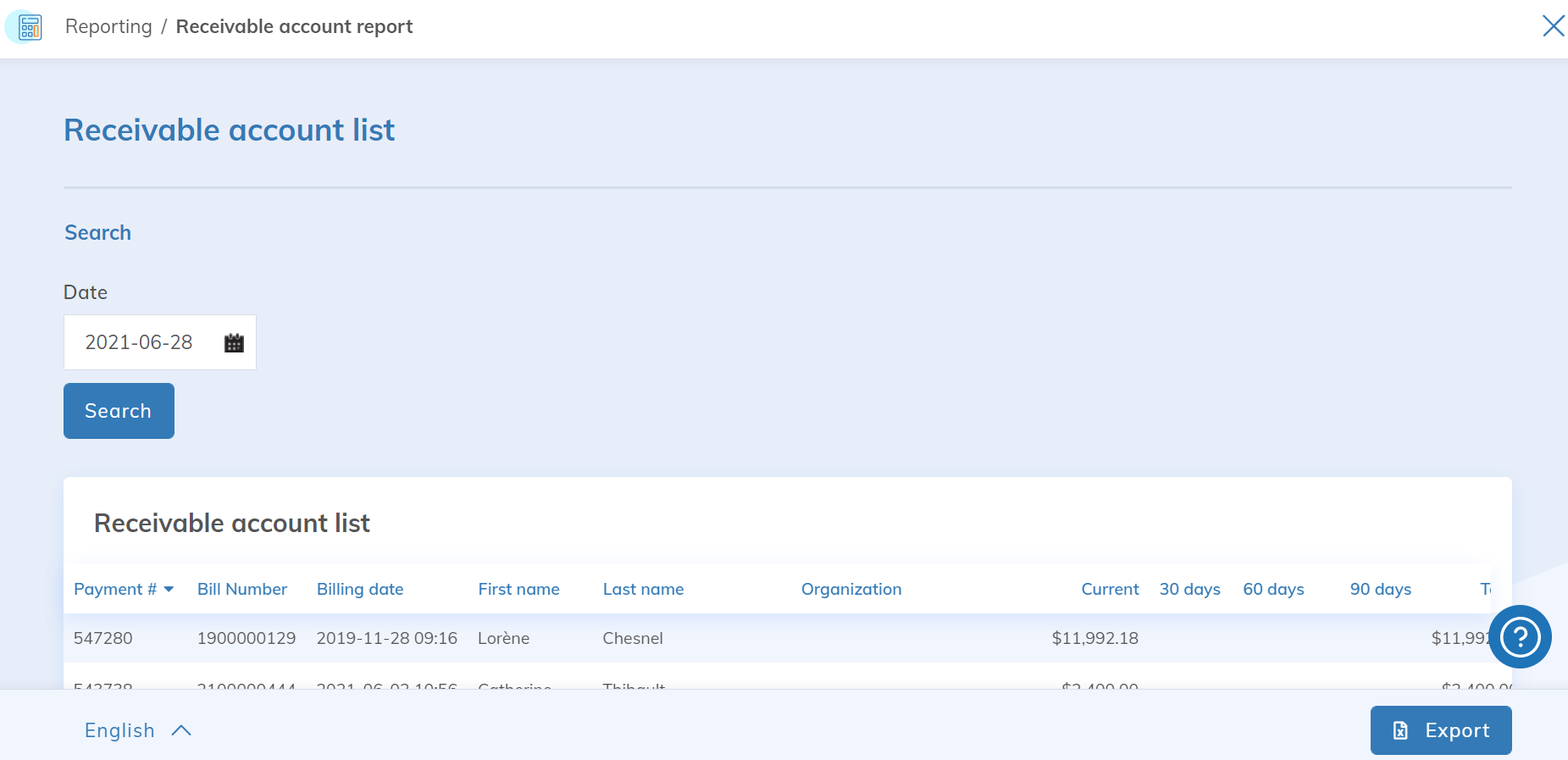 The date field allows you to find a statement of accounts receivable for a date determined in the past (or the future). You can thus have a statement of accounts receivable for a specific date (1st day of the month, last day of the month) at any time.